Just off the coast of South Korea, Jeju Island is a wildly popular vacation and honeymoon destination for both Koreans and foreigners. Nicknamed the "Island of the Gods, " it has plenty to offer all kinds of travelers- from cultural, geological and just plain unusual sights and activities!
Scale the Highest Mountain in South Korea For a more natural thrill, hike up Hallasaan, a dormant volcano towering 1950 meters above sea level. You'll get gorgeous views of the island, and the area is a UNESCO Biosphere reserve so you'll see a crater lake and plenty of wildlife along the way.
Visit the Theme Parks If you're into wildly weird theme parks, Jeju is Korea's capital for such entertainment! You can't miss a trip to one of these unusual parks while you're on the island. There's a Maze Park, Psyche World (containing the world's largest butterfly museum), Mini Mini Land, Pony and Alligator Town, and even a park titled Loveland– it's a completely sex-themed outdoor erotic sculpture park.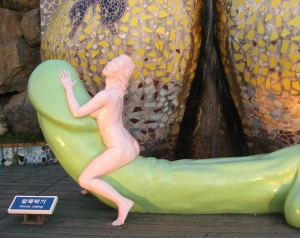 Stroll Along the Olle Trails The island has set up twenty or so walking paths designed to show you the most breathtaking views of mountain scenery and dramatic coastline. All the routes are marked by colored arrows and signs so it's a free and easy way to explore the island on your own!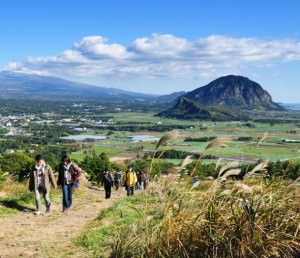 Explore the Lava Tubes Jeju is a volcanic island, so you can't miss the chance to explore the caves formed by cooled lava- the Manjang cave is 8 km long but you can explore a kilometer or so of it. Enjoy the majestic rock formations and cool temperatures inside the caves if you go in summer!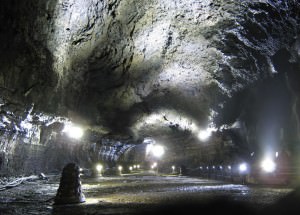 Relax on the Gorgeous Beaches Jungmun Beach is an ideal spot for white-sand relaxation and swimming, or surfing in the crystal blue waters! Other great beaches on the island include Emerald Bay, Hamdoek and Shinyang.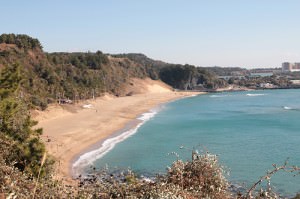 Don't Miss the Local Cuisine You'll find plenty of seafood options to enjoy on Jeju, and other local specialties include pheasant and barbecued pork. But the island's signature dish is the seaweed and sea urchin soup (called gusal.) The purple sea urchin has a yellow flesh inside, and is slightly sweet and full of nutrients!