A Guide to Nomad's Gears – 11 Essentials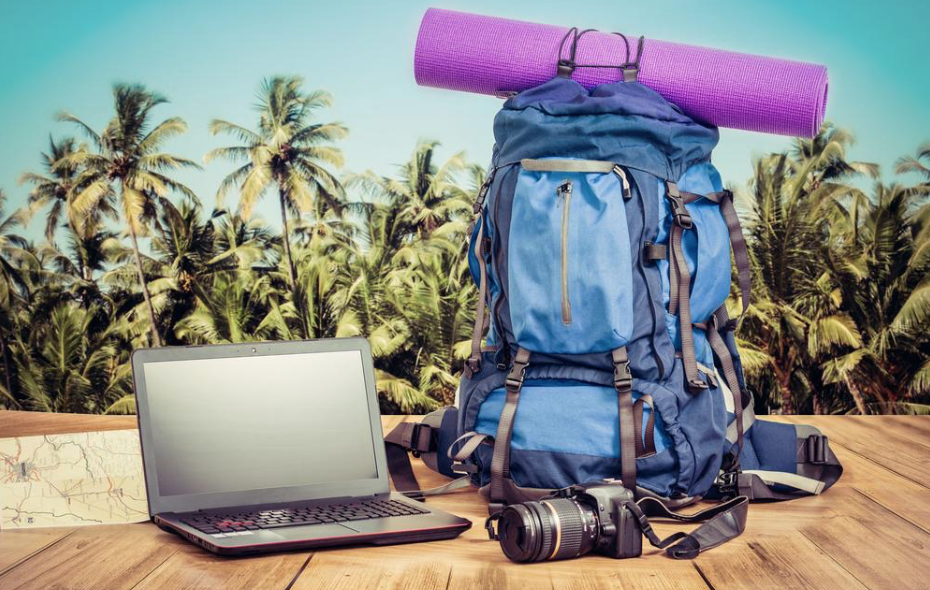 A nomad's life is something a lot of people envy. We are the free-folks, and the whole world is our home. We want to see it all, be it all, and do it all, but, a lack of preparation can get in the way of an exciting new trip.
You have to make a quick checklist of things we need and find the right place to get all of it.
So, if you are one of the people who see the world as a borderless playground, this article is for you. We just want to get you prepared for your epic adventure.
1. Pack Well For a Rainy Day
If you are traveling to a part of the world where it rains a lot, such as certain parts of India, Colombia, Equatorial Guinea or New Zealand, it would be a good idea to pack a raincoat or a poncho. Make sure it is lightweight and can easily be packed in your backpack.
Don't pack cotton or denim as they soak up a lot of moisture and take a lot of time to dry. So choose polyester based and other synthetic materials as they will dry easily and take up a lot less space in your suitcase.    
2. A Travel Adapter
Different countries, different ports. Not all of the countries have the same electrical plugs and ports, so, you might find your cell phone or laptop charger not fitting inside the ports.
Carrying a travel adapter is always advisable. Choose one that has multiple plug-in options and has more input options as well. Also, make sure that it can handle high voltages. Plus, it should be shockproof for easy plug-ins.
3. Extra Credit Card, Driver's License, and Cash in Your Toiletry Case
Being a nomad is not an easy task. You never know when you might need extra money. You might forget money back at home, or it could be stolen, but you do not want to be stranded in the middle of nowhere with no money to your name.
Always have an extra credit card and extra money with you.
Plus, also keep your driver's license and other identity cards with you. It is not safe to always carry a passport with you, you can carry your driver's license with you for any formal tasks or check-ins.
4. Swiss Army Knife
Rather than carrying a thousand different tools and items, get yourself a Swiss Army Knife. It contains all the necessary tools that you might need on your travels.
From a gentle knife to a screwdriver, it has everything to get yourself out of a tricky situation.
Just make sure that it opens swiftly and all the tools are in the right conditions. The versatility of the Swiss Army Knife is undeniable. It can also work as a survival knife should you ever fall into such a situation.
6. Flashlight
A strong but portable flashlight should be on top of your checklist. It keeps you going during the night and keeps you safe. Plus, it can also be used as a weapon for self-defense.
If you travel relentlessly to wild areas, I suggest you learn Morse code as well. You can save yourself from getting lost if you know the code and have a flashlight that caters to your needs.
Buy a flashlight that has multiple lighting functionality. A steady one, a blinking one, and a pointer as well. The more variety it offers, the better.
Also, opt for a strong handlebar that is waterproof and scratch resistant.
7. Lighter
You don't necessarily have to be a smoker to carry a lighter with you all the time. But at times, it can be your best friend—Especially if you are out in the wild.
Fire is the most essential thing that you would need during your time out in the great outdoors. Nothing makes it easier than a good light with enough fuel.
You can stop worrying about warmth to sleep, light to see, and heat to cook with when you have a good light with you. Carry a light that is fire-resistant and lightweight.
Plus, make sure that it doesn't malfunction very easily under the pressure of heavy traveling.
8. Scarf or Sarong
If you are a wanderer, carrying a scarf or a sarong could be one of the cleverest things you could do. If the place is too dusty, you can make a mask with the scarf and keep yourself safe.
If the sun is too hot, you can use the scarf to protect your head and your face.
Basically, a scarf is anything you make of it. Make sure you get a scarf made with breathable fabrics. Plus, it would be a big advantage if they are easy to wash after use.
9. Passport in Its Own Case with an Extra ID
You can't even start to imagine how tricky and messy everything becomes if you lose your passport. Your whole travel plan would be in jeopardy if you do not take good care of your passport.
As such, carry your passport in a completely different bag and make sure you never forget it.
You can keep your other essential ID cards in that bag as well. It is a good idea to carry other identity cards with you as well. It will help you to get support from the embassy easier than if you don't.
Keep everything safe and sorted in a brightly-colored case.
10. Extra Water Bottles
You don't want to get sick from water when you are traveling. It is very common to get stomach diseases from unhealthy, unfiltered water. Carry enough water with you all the time so you can stay hydrated and healthy at the same time.
Get a bottle that keeps the water cold/warm for extended periods of time depending on your needs.
Always keep the bottles filled and try to refill it as soon as you get the chance. There are also some water bottles with a built-in water purifier. You can get one of those if you plan on being in a long trek into the mountain or forest areas.
11. Batteries
Carrying power banks with you is a smart move. It will lessen your hassle of keeping your phone charged all the time. Also, carry extra batteries for other electrical devices.
It would be much easier if all of your devices could be charged with the same alternative power source, so buy your additional gadgets accordingly.
12. MRE (Meals Ready to Eat)
Staying hungry during your travels is never good for your health. Plus, it deducts the fun from the experience. Carry MRE that gives you instant refreshment and energy.
Opt for food high in calories and protein. Plus, carry magnesium-enriched food with you if you are making a tough hike.
13. First Aid Kit
You can never be 100% certain of your fate. No matter how safe you plan everything to be, things can get out of your hands. That is why it is important to carry a first aid kit.
It doesn't have to be the total package, but just enough to stop the pain on the spot. Design your own first aid kit according to where you are going.
Conclusion
With the right preparation and gadgets with you, you will undoubtedly have a wonderful journey. We hope that you get to see everything that your heart desires.
Bon voyage!