If you've been following my blog or social media over the last few months, you'll know that I got engaged to Jaa, my girlfriend of nearly a decade. To make sure the experience was as memorable as possible I decided to take her to a place she'd always wanted to visit – Bora Bora. It was there that I popped the question and more importantly there that she said yes. It was obviously a magical trip from start to finish and one that will live long in the mind.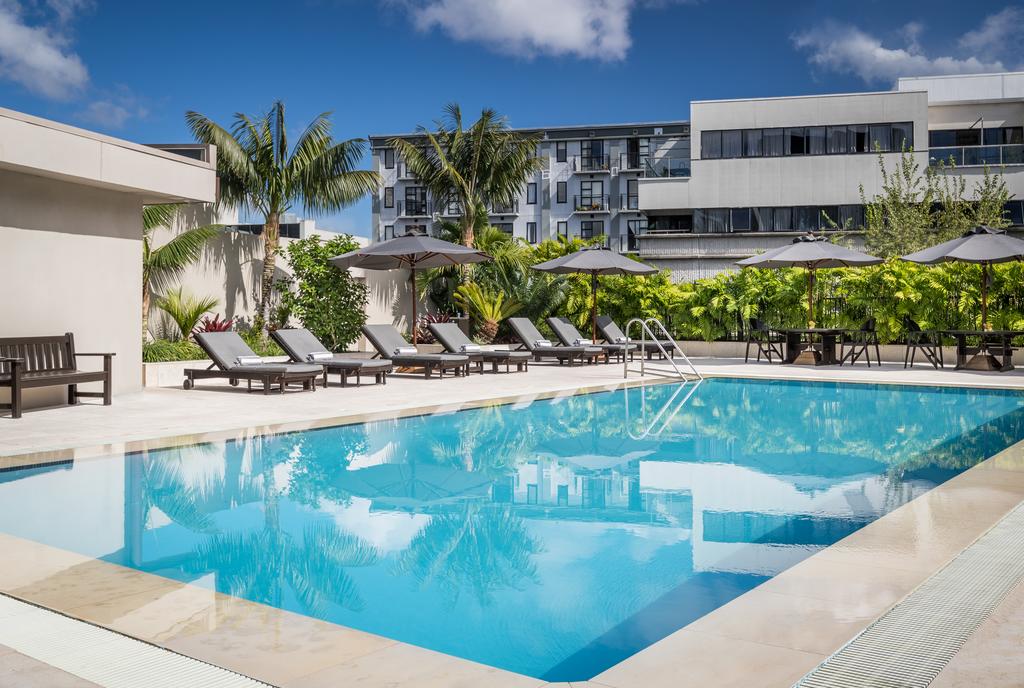 I really don't think it could have gone much better to be honest. On the way to Bora Bora we stopped off in New Zealand. If you haven't been to New Zealand then you need to add it to your bucket list because it's easily one of the best countries on the planet!
If you are lucky enough to head to Auckland then there's only one hotel you need to book. The Cordis Hotel in Auckland was awesome, we both loved our stay there. I'm sure if you follow my IG you'd have seen me posting about my time there on my stories. Before I go in to more detail, the most brilliant thing about the hotel was that it is huge but somehow the staff make the experience feel really personal, it was a surprise and they deserve a lot of credit indeed.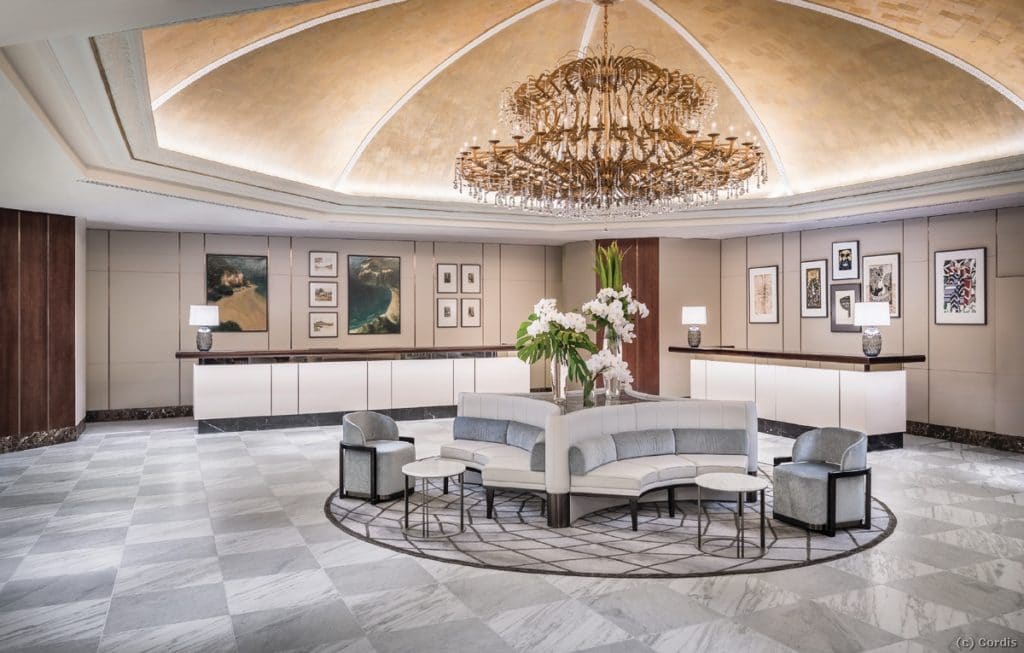 When you hear that a hotel is part of the Langham chain you know you're in for some proper 5 star service and The Cordis didn't fail to deliver. As soon as you walk in the stunning entrance you're greeted by the professional staff, we couldn't keep our eyes off the huge glistening chandelier hanging from the ceiling.
To be honest we didn't really want to leave and explore because you kind of don't have to because there are so many facilities in the hotel itself. You've got the club lounge which is great to chill out in, the beautiful outdoor pool and also a class spa if you really want to pamper yourself. Then there's the food…..oh, wow, the food.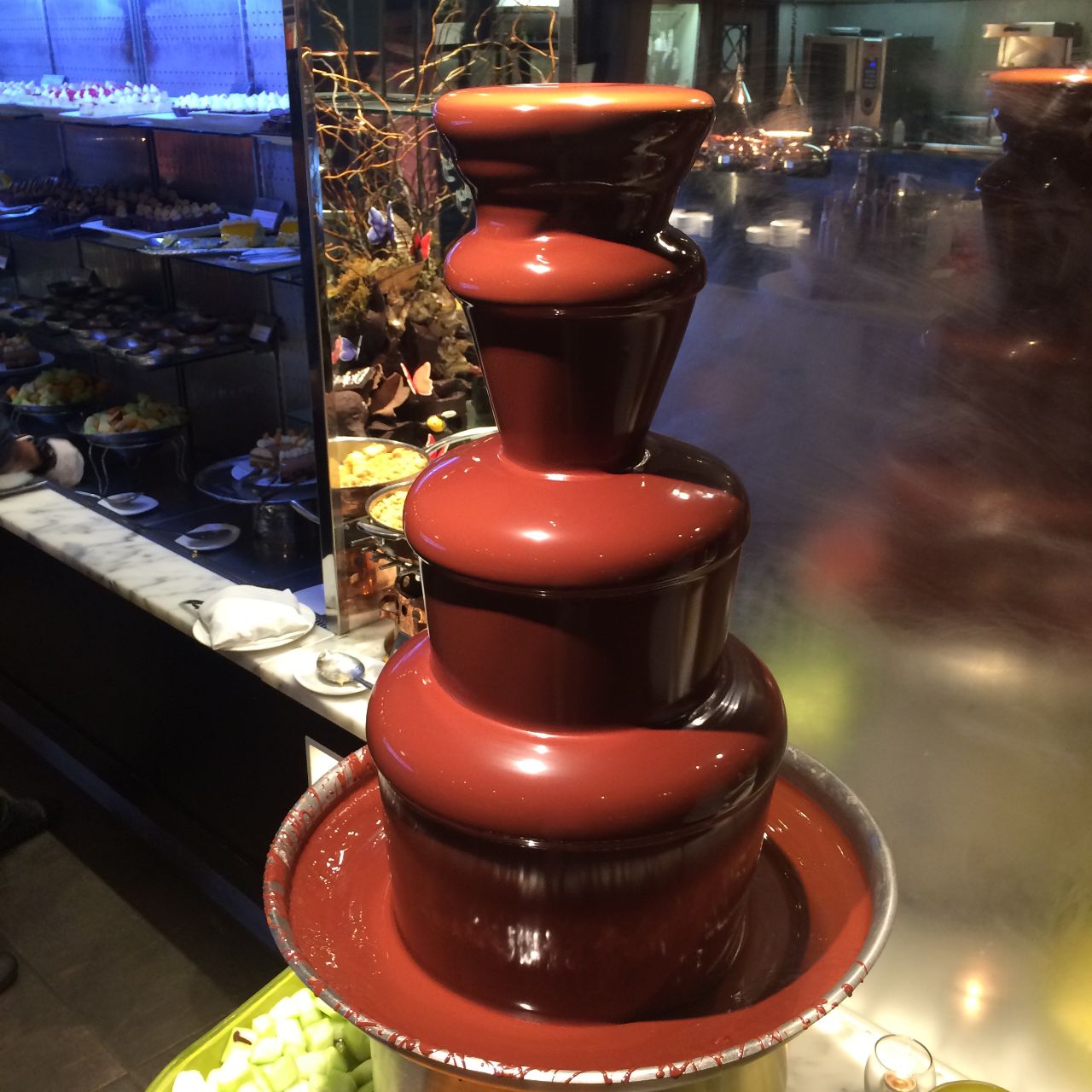 It starts at breakfast, there's everything you'd imagine a quality five star hotel to have a their buffet. All the food was top draw and the cooked to order eggs we super tasty. However, there was only one star of the show – a fountain of chocolate. Yes, that is not a typo, there was actually a chocolate fountain at breakfast! Now, I'm obviously trying to be remain healthy with all the mountains I'm climbing at the moment but I couldn't suppress my inner child and I was putting endless amounts of fruit into that magical fountain! As you can tell, the day gets off to a great start because they absolutely nail the breakfast.
I was told by loads of travel buddies that high tea in Auckland was 'a thing' and we had to give it a go. I'd tried it on Hong Kong before and was really impressed but The Cordis beat that hands down. The tea list was so long I kind of wish my mate Anthony was with me because he'd have been in heaven! It was a full house, which shows you just how good they do it here, so make sure you book in advance because you don't want to miss out.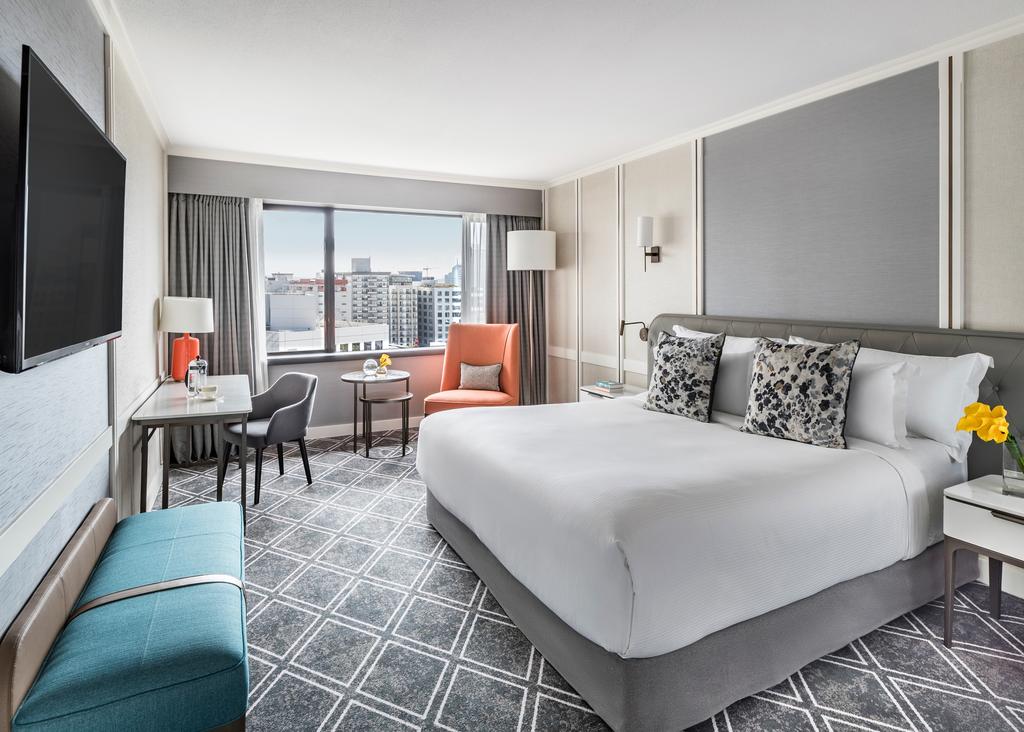 The location and the rooms are absolutely perfect. You're in the heart of the action and you have a luxurious room waiting for you after a day out exploring. One of the coolest things, which I'm sure most guests love, is the smart phone you get to use. The butler told us that we could take it out with us, there was free data and even some international calls on there too, we didn't use the calls but having the data was super handy. Being able to check on the map where we were and quickly read reviews about restaurants and bars was really handy.
The hotel was an absolute treat and was a very welcome part in what proved to be a special part of our lives.