Officially Europe's poorest country, and one where your dollars stretch further than most, Moldova is a perfect spot to travel on a budget. And with its famous wine, the bustling capital Chisanau and the cave monasteries just an hour away, a few days here jet by in a heart beat.
After spending a day a day exploring the capital, the next day or two should be spent going wine tasting and visitng the cave monasteries
Orheiul Vechi Cave Monastaries:
From the 13th century, this monastery is Moldova's most famous sight. It's only about 40km from Chisanau which means it's perfect for a day trip. In the area there are a lot of old run down ruins, the scenery though is beautiful with the church sitting atop of a mountain ridge, river below and the landscape stetching for miles.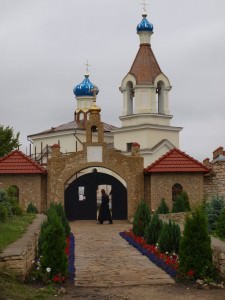 The cave monastery is manned by an old monk who looks like he's been living here since the thing was built. It's really atmospheric and wouldn't look out of place in an Indiana Jones movies (I spent most of my time there whistling the theme tune).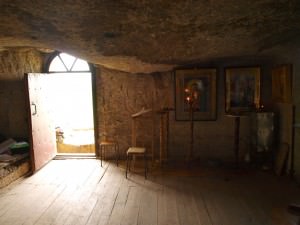 One tier lower than the church and cave monastery is an old rural Modovan village which is worth a look too, wandering around the streets watching the kids play with rocks makes you think you've stepped back in time. Chisanau is cool, but this is the real Moldova.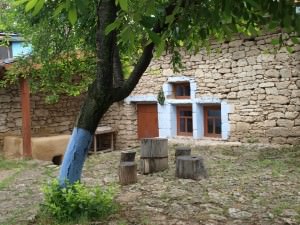 How to get to the Orheiul Vechi Cave Monastaries?
There's one bus per day that runs at 10.20am, and returns at 4pm. A return taxi would cost around $35.
Going on a Wine Tour in Moldova:
Another great day trip from Chisanau is going wine tasting in Moldova. Cricova is the most famous winery, with over 120km of underground cellars, but it can be quite pricey to go wine tasting here (prices start at $20 for one hour and increase rapidly). Milestii Mici is also pretty cool and has the largest wine collection in the whole world (but you need a car for this one).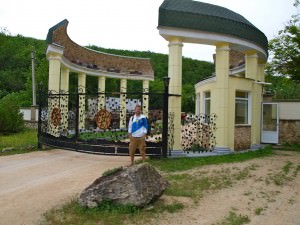 A great tip though is to head to the private vineyard of Pivnitele din Branesti. Which is only 2km from the cave monastery! Also, their tours start at $8, including a free bottle of wine. You'll have a private tour, through the cellars dug into the mountains. I thought this was much better than the commercial tours at Cricova, so if you want an authentic experience, look no further.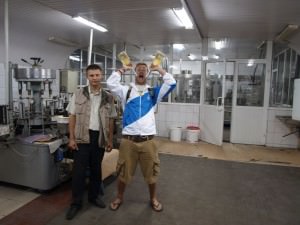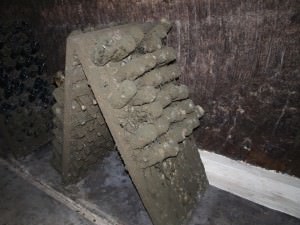 TIP: While it's possible to use public transport, if you have a group of 2 or 3 people it's brilliant to rent a taxi for the day ($50) and then you can do both of these day trips in one, awesome! Do the monastery first though, because there can be a lot of booze associated with the second activity. Happy travels!