The last frontier of traveling? Perhaps, but in reality it's really not that daring – that's not to say, however, that Somalia isn't a great place to go if you're trying to get off that well trodden path because after you set one foot in the horn of Africa you'll instantly have 99% of other travelers trumped in the 'where's the coolest place you've ever been' conversation the next time you sit round the campfire!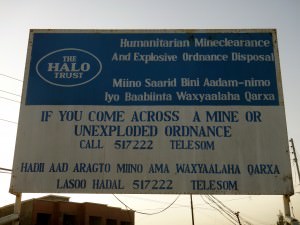 How do you get a visa for Somalia? Good question. And the answer is refreshingly easy. Presumably if you're paying a visit to Somalia:
a) you'll be in Africa before you enter
b) you plan to visit Somaliland (and not Somalia proper)
OK, there are 3 Somaliland representations (read: embassies) in the world – one in England, one in America and one in Ethiopia. I presume that if you're heading to Somaliland then you're in Africa already and you'll be going to Somaliland via Ethiopia by land so here's the deal:
When in Addis, go to the Somaliland 'embassy' (note: NOT the Somali embassy)
Pay your $40 and wait for the boss to stamp your paper (normally within 1 hour)
Collect your passport the same day
Get the bus from Merkata Market bus station to Harar ($6 – 12hours)
I'd recommend spending a couple of days here, check out the crazy hyena pics:
Get the bus from Harar -> Jijiga ($2 – 2 hours)
Get a bus from Jijiga -> Wajeela ($2 – 2 hours) (the Ethiopia/Somali border)
Stamp out of Ethiopia in the Mao building, walk across the border and stamp into Somaliland
Get a bus/taxi to Haeigeshia from the border ($4/$30 – 2 hours)
Find the nearest internet café, change your facebook status to something involving you being in Somalia and watch the notifications roll in!