My first stop on the Trans Siberian proper was Irkutsk, from all accounts it was meant to be quite dreary, non-eventful stop but after a day of sightseeing and a night of vodka, I certainly don't subscribe to that. That combined with the fact that the world's deepest lake and largest freshwater lake, Lake Baikal,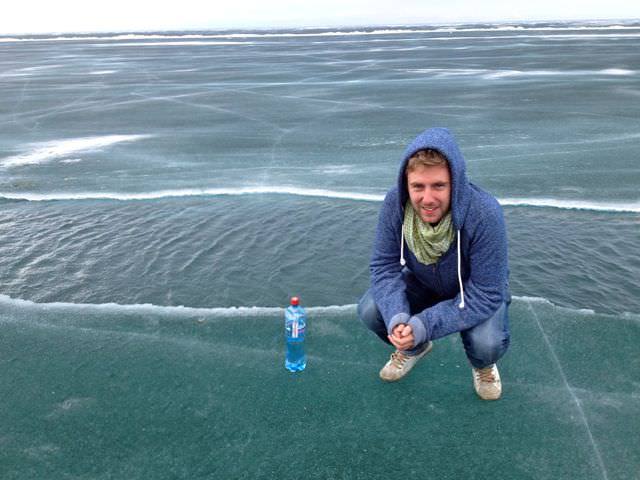 Anyways, with a pounding hangover (don't tell my mum!) my friend dragged me out of bed and we made our way to Irkutsk's nearest Lake Baikal coastal town, Listvyanka. It's about 70km or so from Irkutsk and takes about one hour in a minibus from Irkutsk bus station. The buses from Irkutsk leave when they're full, but you shouldn't have to wait more than 30 minutes, it costs 100 Rubles ($3).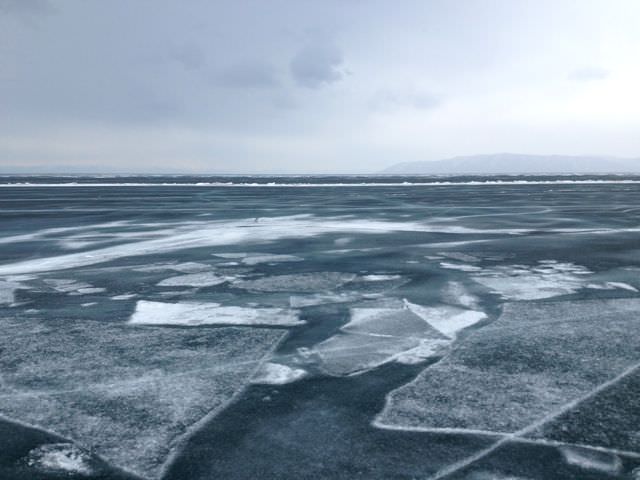 Listvyanka is a quaint little town, with a population of 3, 000. I day tripped it from Irkutsk and to be honest that was more than enough time for me. In the peak of winter you can take dog sledding trips across the frozen lake which would be awesome, but the ice was thawing so it was a no-go for me. You can also take the hydrofoil across the lake (season permitting), go on fishing trips and horse rides but most of the activities are saved for the summer.
The landscape in winter is beautiful and for me it made up for the lack of activities, skating across the lake, with endless snow-capped mountains serving as the backdrop, knowing that beneath you is the full 1700m of the world's deepest lakes.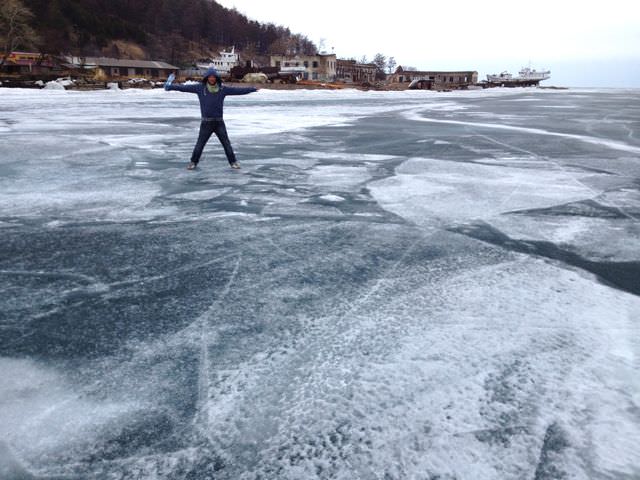 A local specialty, is omul, a smoked salmon-like fish. It's absolutely delicious and goes hand in hand with visiting Lake Baikal. They're caught and smoked fresh, and one fish costs around 70 rubles ($2.20). I'm no fish connoisseur but this was one of the best fish I have ever eaten!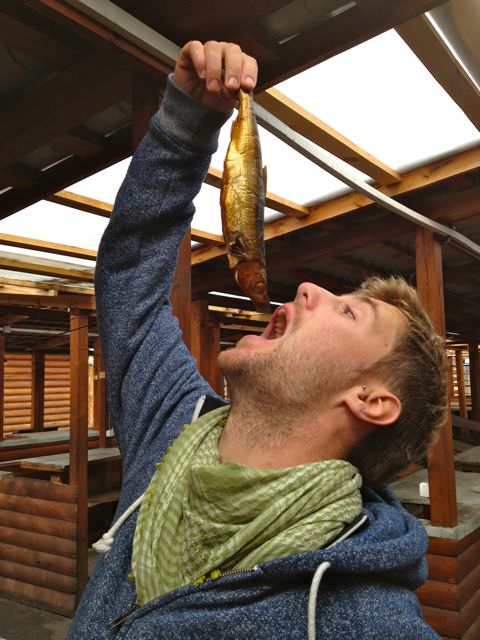 Anyway, after drinking some of the fresh water from Lake Baikal in the vain hope it would negate my hangover (it didn't) I made my way back to Listvyanka tourist information, where the minibuses run back to Irkutsk. I paid my 100 rubles, forgot how late it was and almost missed my next 40 hour leg of the Trans Siberian, next stop Omsk!