Here's one to blow your budget! The canals of Venice are one of the world's most famous attractions, up there with the Pyramids, the Taj and London Bridge, but boy do the locals know it.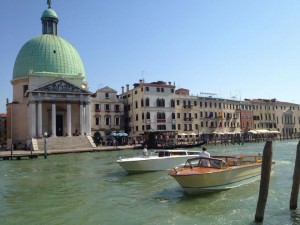 I was never going to miss out on a couple of days in Venice, but I made sure I kept it to just a couple and to be honest, 2 days is enough to see the city.
Putting the backpacker budget to one side for a second, as soon as you arrive in Venice, it's everything you hoped it would be. It looks like some sort of elaborate theme park, designed only to be beautiful, with all practicalities thrown out the window. This is a city with literally no cars, the only mode of transport is by boat, and the canals weave through the colourful buildings 24 hours a day.
As soon as you arrive, you leave the train station and immediately you're greeted with a beautiful canal, flanked by two churches. Honestly, it was one of the most impressive first sights I've ever come across in all my travels. Fulfilling, and exceeding, all my expectations.
3 minutes later you're reminded that the locals are well aware of your appreciation. 7 euro for the cheapest bus (boat) to your area of the city, it takes about 10 mins. Oh sh*t, this is gonna be an expensive few days.
The hostels aren't great quality and they cost 30 euro ($38) per dorm bed, probably the most expensive dorm I've paid for outside Scandanavia. But I'm not here to spend time in the hostel, or to party, I'm here to see the old city in full flight, and it really is spectacular.
In terms of sights, there are a few must sees and dos that blew my mind, they are:
Ride a gondola:
The quintessential tourist attraction and the most overpriced. A ride on a gondala is about 30 euro per person ($38) or 40 euro ($50) if you want to be serenaded too! The trip lasts about 40 minutes. Alternatively, you can take a 3 minute gondala ride to cross the canals, it's the same effect, gives you a photo opp and only costs 2 euro ($3) per person!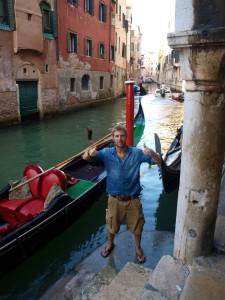 Piazza San Marco:
The main tourist sight in Venice. The Basilica Di San Marco is a beautiful church, huge and domineering. It's free to enter but if you want to access the top floor, it's about $3, well worth it. Get there early or you could be facing a 1hour+ queue!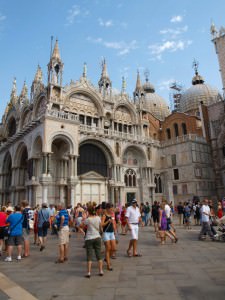 Hit the original 'Venice beach' at The Lido:
Hugely popular beach and home to the Venice film festival, the Lido is only 15 minutes from Venice proper (by boat of course). Summer time, arrive early or you'll have no spot left on the beach, this place gets packed!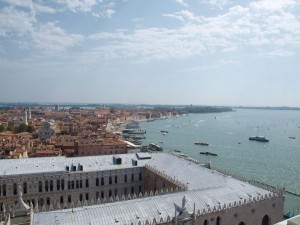 Murano Island
It's nice to get away from the main tourist drag and Murano does just the trick. It costs 14 euro return trip to get here, but if you got the boat pass (22 euro for 3 days) then it's worth coming here to get your money's worth! The architecture is cool, the vibe is relaxed and it's a nice place to wander around for an hour or two.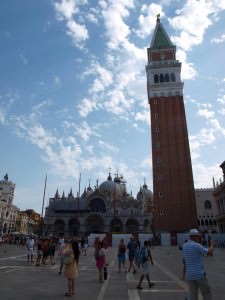 Chiesa di Santa Maria della Salute:
The church is beautiful, but it's a really nice walk from Piazza San Marco to here, it takes about 30 minutes and the views are great. Grab yourself a tourist map and do your worst.­­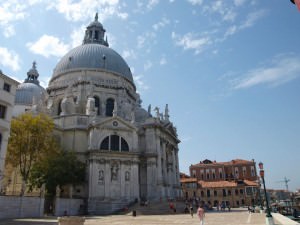 NOTE: Venice Mestre is not Venice as we know it, it's outside the canal-ridden Venice of your dreams, so don't stay there!
ANOTHER NOTE: The boat/buses cost 7 euro a pop, under 26's get a pass for 22euro which gives unlimited usage for 3 days. I got one, and it was worth it because you can go to Murano and back on it. If you don't plan to go to the island, or if you're only there for one day, don't bother J