The Best Western at Oslo airport has to get a special mention on my website because it was the place that I rested after completing country 197 out of 197. I met up with a group of friends at the airport hotel before heading off to explore this beautiful country.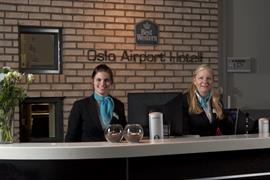 I highly recommend it if you're looking for a great place to stop over close to the airport.
How to get there
It's as easy as can be. There's a regular shuttle bus from the airport that will drop you off at the door. It cost 70 NOK each way – here's a picture of the schedule for you. You can get a taxi but the most cost effective way we found was by bus.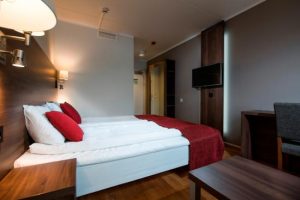 The Room
Decent sized room and exactly what you would expect from a good aiprot hotel. You get a plasma tv, sofa, work desk and kettle. The bathroom is perfect too, strong shower and underfloor heating is just what the doctor ordered after a long haul flight. The beds aren't the biggest that you'll see but they were some of the comfiest I can remember.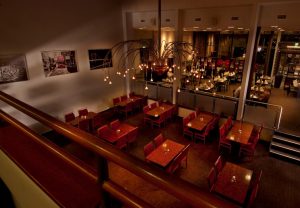 The Food
Breakfast was AMAZING!!!! If you love a good feed before you head off on an adventure then you're in for a treat here. Everything is on offer, from cheeses to pancakes and cucumber water to coffee. I particularly loved the meatballs, me and my friends devoured plate after plate until we couldn't take anymore!
I loved the hotel and it set me up perfectly for the rest of my trip. Have you been to Oslo or traveled around Norway? I'd love to hear your thoughts and experiences guys so get in contact. I think it's great when we as a travel community can share our knowledge to help others plan the perfect trip – your first hand experience is invaluable.
Next stop I'm off to the freezing city of Kirkenes to stay in an ice hotel, so I'll keep you posted on how I get on. As always, thank you for following me as I completed my 10 year journey to every country on the planet.