2019 Round-Up: $250k made, $100k donated, 64 flights and 19 countries!
Sorry for the belated round-up, if you've been following me on instagram.com/onestep4ward you'll see I've been up South America's highest mountain, Aconcagua, in Argentina for the last 2 or 3 weeks. I've just got back to my base in Bangkok, Thailand and it's time to catch up on blogging, on our Mudita Adventures foundation, to get fit again for my next few challenges and to get my life back on an even keel after a hectic 2019.
So how was my 2019? Busy is the word of choice I guess. I flew too many times, took on too many projects, made mistakes in my personal and business life, but I also achieved a lot of my goals and learned a lot of lessons. So indulge me while I look back at my 2019, firstly in brief in regards to travel, health, finances, and personal life. Then I'll run a quick break down of a crazy year month by month at the bottom.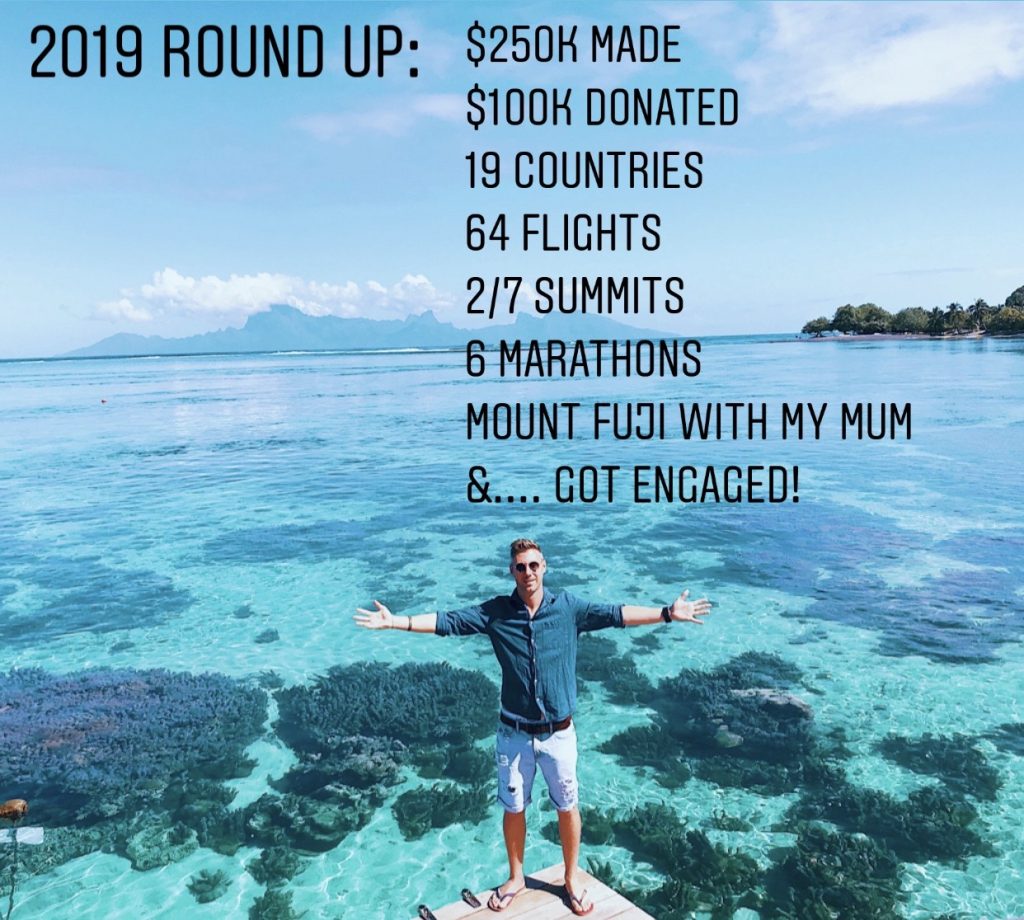 TRAVELS
63 flights and 19 countries in 52 weeks tells its own story. I've listed all the flights I took last year at the bottom of this article, as well as the chronological list of countries, so if you wanna see that, scroll down. It's been more than 2 years since I finished my trip to every country, I genuinely promised myself I'd slow down, focus on health and business more, and try to reduce the traveling. That clearly hasn't happened (although 2020 is the year it will!), so how did I end of traveling so much?
Our social foundation, Mudita Adventures, takes a fair chunk of the reasoning. We built projects in Northern Thailand, Cambodia, Nepal, Indonesia, Tanzania and Kenya (twice), Jordan and Ethiopia. We donated around $100kUSD these year through my trips with Mudita and my mum's Fuji climb, which included malaria clinics, English classrooms, kindegartens, 6 new homes, a library and a water-well. Not only that, we took 15 of our followers through either my blog, or from Mudita directly, with us, which meant I made a lot of very cool new friends. But it was a punishing schedule. The pressure of managing the fund-raising, then guiding the trips, whilst simulataneosuly making sure the projects are actually on schedule, and planning ahead for the next projects was tough. So much so that we finally took on a staff member to alleviate some of that pressure (hey Petch!). It was the busiest year we've had since founding the concept in 2015 and it was great, but 2020 will be the year I stop going on every trip for sure. I will, however, definitely take the Pakistan trip (crossing the highest border in the world, through the himalayas into China!), and the Turkey trip (hot air balloons in Cappadocia!) so come and join me on those.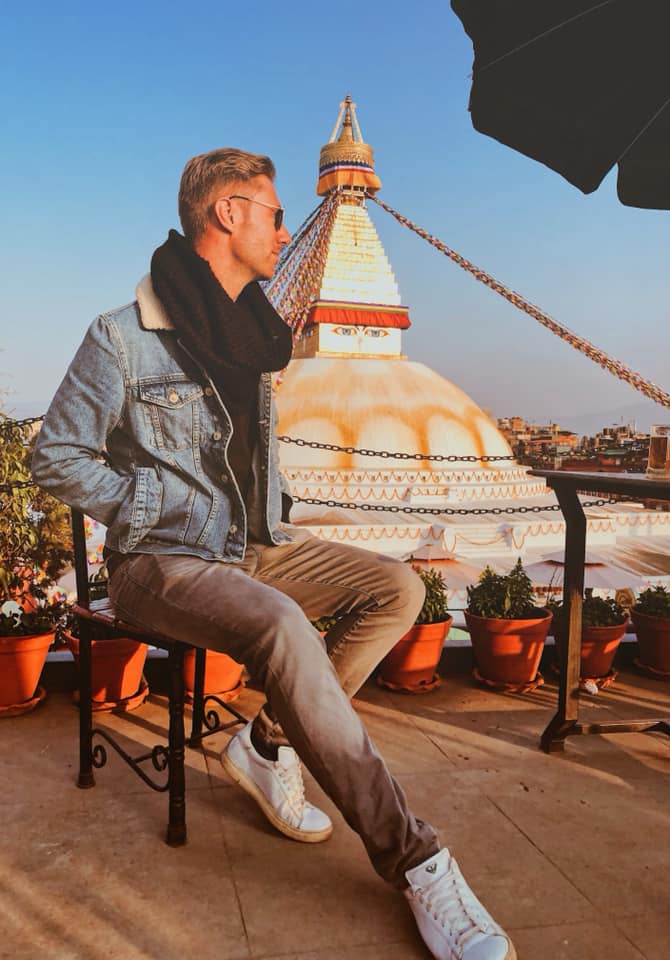 Other travels revolved around mountains. I climbed the highest mountain in Australasia, Puncak Jaya in May. That was a scary, but very fun experience. You can read about that here. Then, according to the 7 summits list, there's an argument that the tiny mountain in Australia, Mount Koziuscko, was the 'real' highest peak in Australasia so I flew straight from Indonesia to Australia and climbed that too. I had climbed Elbrus (Europe's highest mountain) previously, but again, there's an argument that it's actually Mount Blanc which is the highest in Europe, so after climbing Italy's highest peak, Gran Paradiso, I also climbed Mount Blanc in France in August. It was my first time in the Alps, and I was blown away with how beautiful it was.
Not content with my own challenges, my mum and I set a goal for her 70th birthday to climb Japan's highest peak in July. So I organised a charity climb and a couple of days in Japan with a group of very special people who all banded together and raised $20kUSD for the Cure Parkinson's Trust (my mum has parkinson's, so for her to climb Fuji at 70 was nothing short of amazing, love ya mum x). We're currently planning a new charity adventure for 2021 for her 72nd, so watch this space if you want to join!
So that's all the mountains and the charity stuff, what other travels did I do? I was in the Sahara desert, in Morocco, in April to compete in the 'Hardest Foot Race in the world'. 6 marathons across 6 days, across the Sahara. Ouch. That was tough, but quite a transformational experience in all honesty. I couldn't recommend it highly enough.
The rest of the year I was in and out of Thailand with my (then) girlfriend, Jaa. I've put her through so much over the last 8 years, so 2020 and beyond is the time I step-up and be the man and husband and I want to be, and she deserves me to be. So, with that in mind, I took her initially to New Zealand for a few days, but then eventually on to Bora Bora where I popped the question. Spoiler: she said yes!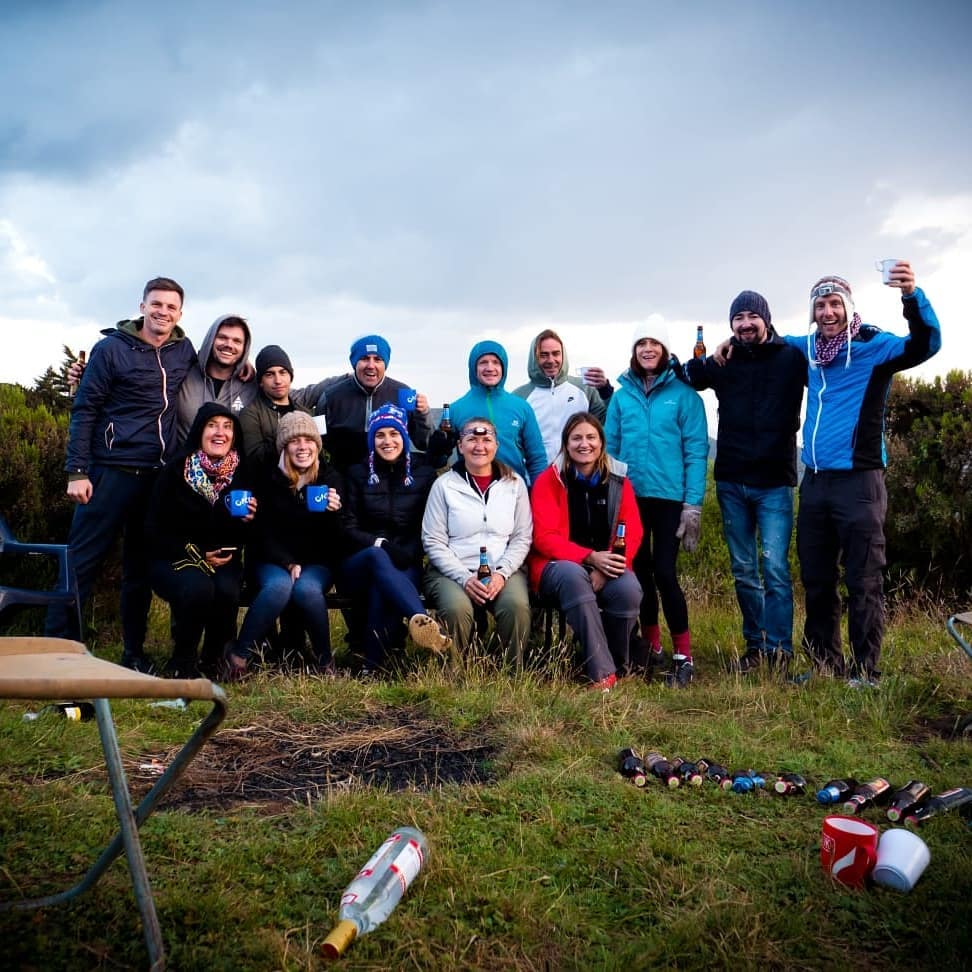 That was almost all my trips, apart from one last adventure trip I organised through my blog and Instagram to Syria! It was in such demand, I ended up running 2 trips back to back which meant I flew from Jordan, where I was running a charity project, to Lebanon, met the group in the midst of the biggest protests in the middle east, and overlanded into Syria. A wild ride indeed. And we then popped back to Lebanon, where I'd return 3 weeks later to do it all again. The faith in humanity was restored when our groups heard about our guide's need for surgery, but with no healthcare system in Syria due to the war, they all contributed and $4k later, he's good to go. Travel can be so beautiful.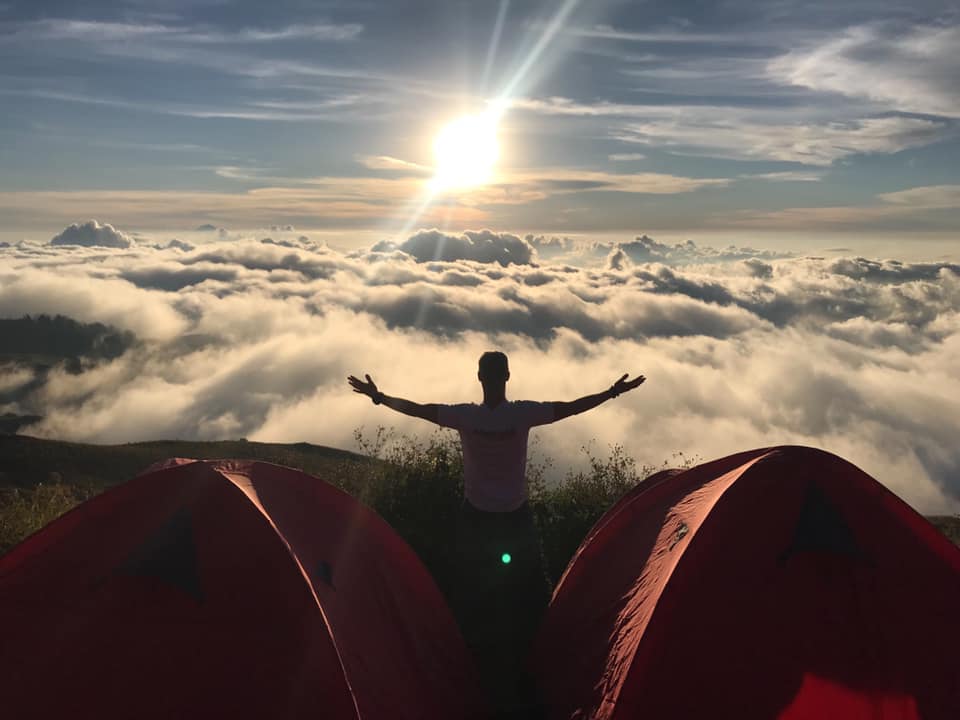 So before you know it, you're 2019 involves 63 flights, 19 countries, 8 charity projects, 4 mountains and an engagement! So yeah, what a ride. And what a year. But 2020? MUST. SLOW. DOWN. I'm 36 now, and it's taking its toll.
HEALTH & FITNESS
Up and down. First of all my, I met all my fitness goals so I don't want to be too hard of myself. Like I mentioned above I managed to complete the 6 marathons in 6 days across the Sahara, I climbed Australasia's highest mountain, and the 2nd highest, as well as Europe's 2nd highest mountain in Mont Blanc, and Italy's highest mountain. I also began my 3-week expedition to summit South America's highest peak on 28th December, which I ultimately managed to successfully climb too. So all that is positive stuff.
And now the negative. Too. much. alcohol. 365 days in a year, I'm sure I drunk alcohol on at least 150 days last year, and if I delve a little deeper, it's probably closer to 250. Eeeek. Not good. I felt it too, groggier, waiting for a drink to watch the football, always socializing and always drinking, and often way too much. I drink every time I fly too, so that's 50+ times alone! Not only is it literally a poison, it made sure that in between by big fitness stuff listed above, I'd hit the booze too hard, put on weight, feel lethargic, skip training until I'd have to binge-train to be ready for the next goal. Not good. And no more.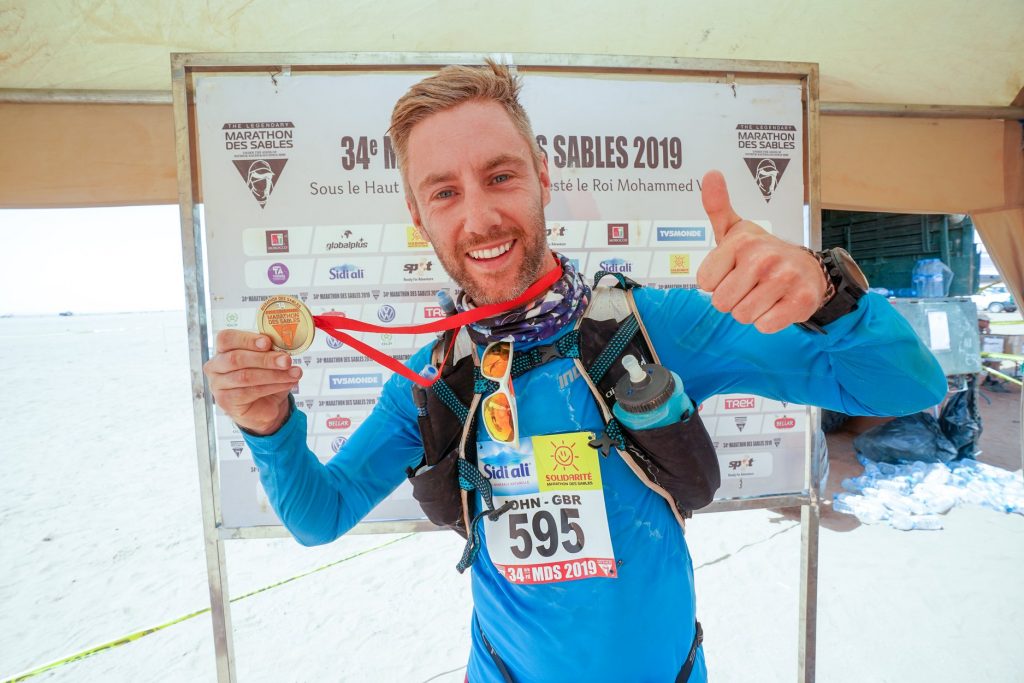 Don't get me wrong, I love drinking with my friends, I love getting a bit drunk and watching sport, chatting rubbish, meeting old and new friends with wine, but I need to limit it for my own health going forward. I'm going to blog my goals for 2020 next week, but the main one is to 'only' drink on 75 occasions next year. That means I drink once each week, and a second time every other week. Should be easy, but it's not (which is exactly why I need to do it) but I'll start with this and slowly reduce it.
So how was my health? I'm fit, but I'm still carrying a little bit too much weight, my six-pack has long gone, so I'm going to focus more on that. I've been vegetarian now for 3 years so that's great, and if I can reduce the booze, I hope to be in a good spot.
And how about mental health? The sheer pace of my lifestyle isn't a great way to stay balanced. My sleep patterns, my work-out patterns, my eating patterns were all over the place. It's not surprising to me that the time I felt most balanced, and at ease with myself, was when I was stationary in Thailand. Exercising, staying on top of business, meeting a stable social group are all conducive to a healthier state of mind. I need to be more focused and disciplined when I DO travel to stick to a fitness and work routine, and drink less. 2020. Done.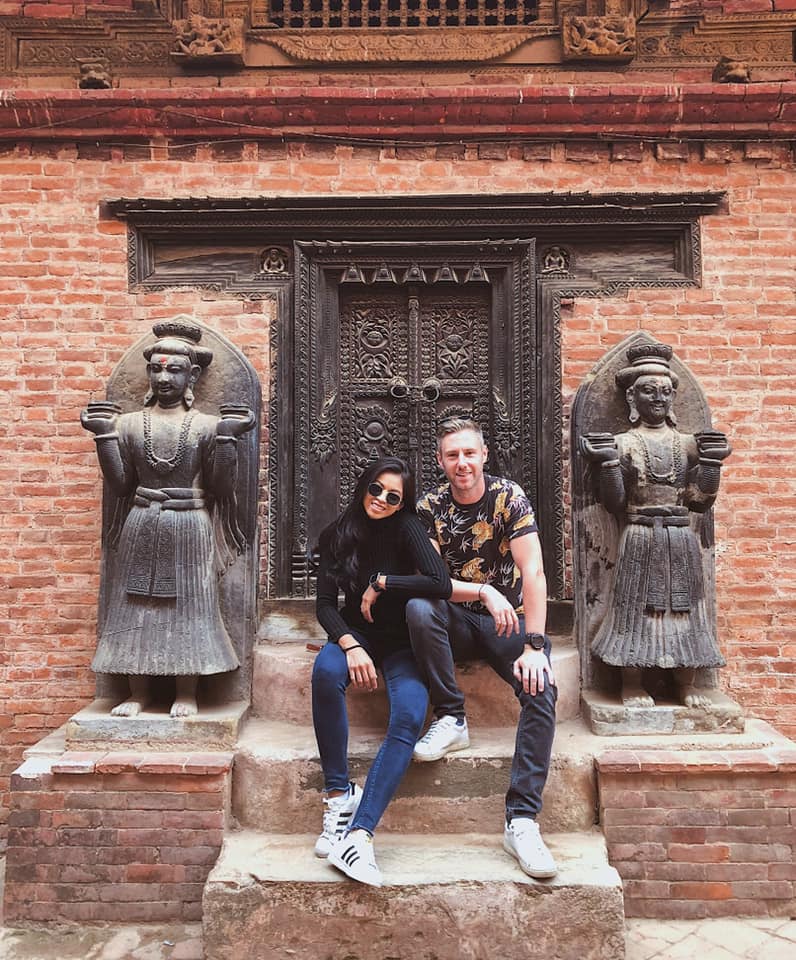 FINANCES
As I have always said, I was open about the state of my finances when I was broke, and I'm open about them now when I'm not. People get so weird about their income, their net worth, their investments. I struggle to understand that. What that says to me is that they attribute HUGE value and self-worth to those numbers, and hence why they're so protective of them. I'm all for removing that stigma. If you make a lot of money, great. If you make a little, make sure you do what you love, or you're helping people. All good.
Anyway, my finances in 2019. I averaged pretty much dead-on $20k a month, not including the capital appreciation in the 3 investment properties I've bought over the last 5 years, 2 in London and 1 here in Bangkok. So just shy of a quarter of a mill made in 2019. Considering the mammoth mileage I put in, the stress of Mudita, the mountains and the dodgy internet, I'm really pleased with managing to do that, and a little shocked in all honesty. Profit margins, when you work online, aren't like normal businesses. They can be 90%+, which is pretty amazing. That's why I'm convinced everyone should at least have an online side hustle.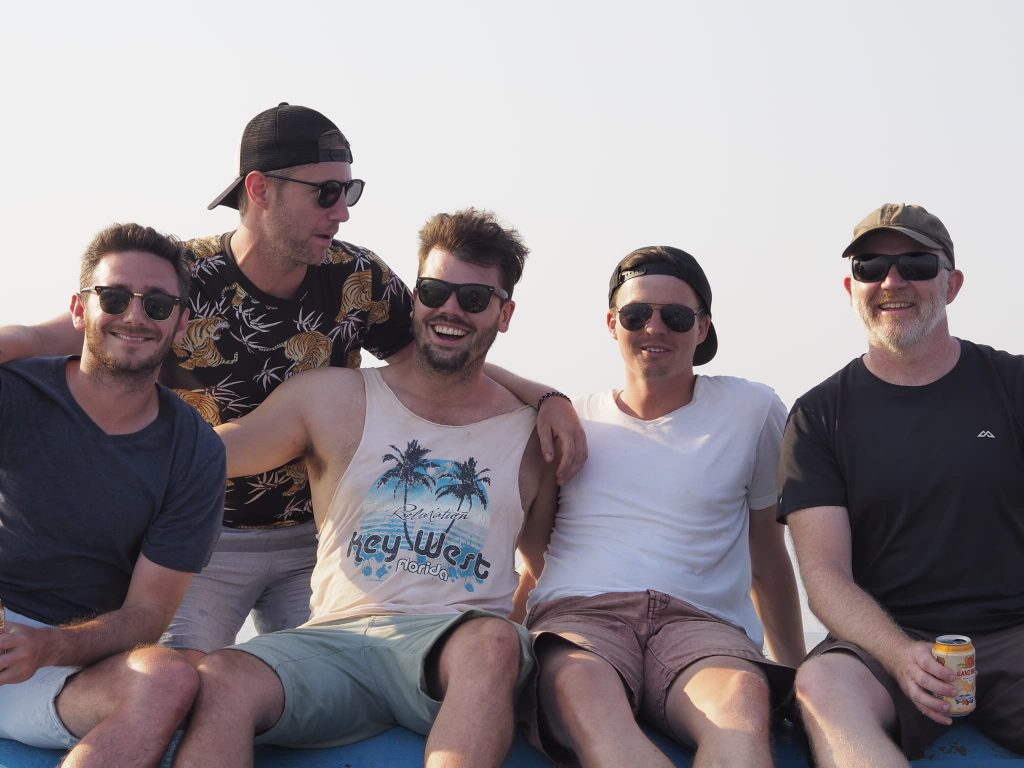 How do I make my money? I hear you all ask. Like my mum says, I worked hard all my life to be an overnight success. Income, for me, comes primarily from this blog, then from my SEO business, I take a minimum-wage type salary from Mudita, I have rent from my properties, some investments with a fund-manager, and then the odd public speaking gig, and sponsored Instagram type stuff.
My goal, as always, is to increase my net worth each year my $100k if possible. I've managed to do that every year for 8 years in a row now. If I can keep that up for another 5-10 years, I should be ok for life. I don't live a flash life, I live in a nice but small apartment, I only fly business with points (don't be fooled!), I don't own expensive watches, and I eat locally. If I didn't travel, I think my life would probably cost around $2k a month, perhaps I'll track and test that this year. So yeah, if you can work out a tax-efficient business, and live without the bells and whistles, you can focus on net worth growth to ensure you can spend a large portion of life doing what you want, not what you have to. Don't be a slave to your boss, your bank or your mortgage company. Be smart.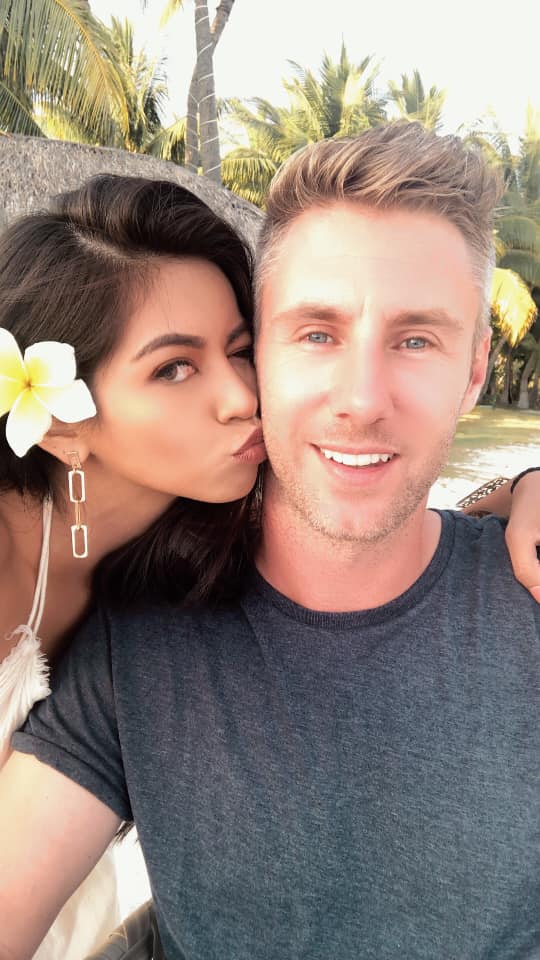 PERSONAL LIFE
A BIG year! And a good year. I got engaged to my girlfriend of 8 years, I spent a lot of time with my mum, including dragging her up Mount Fuji, I really feel I grew closer to my sister, my nephew and niece (that was a real highlight), so my close relationships went well.
Friendships. I let myself down here I think. I let friends in Bangkok, my base, drift. I also need to make more effort with the friends that I have always relied on through my time in Ireland, my university in England, my life in Thailand, and my time living in Australia. I travel so much, I should squeeze in 1 or 2 extra trips to connect with the guys I love. And I will try to do that more, I really will. They aren't to be taken for granted, and it's my mistake.
Life in Bangkok has been good though, although I wish I had spent more time here in 2019. The veggie food scene is great in Thailand, but that's been a struggle while traveling, especially when I'm in Africa (and Japan, weirdly) but I'm proud I have never compromised on my ethics here, regardless of the rubbish I have to eat instead.
I've enjoyed cracking the air mile points, and flying Business Class a LOT more this year. I think I took 6 business class flights – 2 of which I bid for and got, 1 was a promotion, and the other 3 were with points. It's the one luxury I love most in life, so to be able to avail of that was sheer luxury, although not good for my alcohol consumption!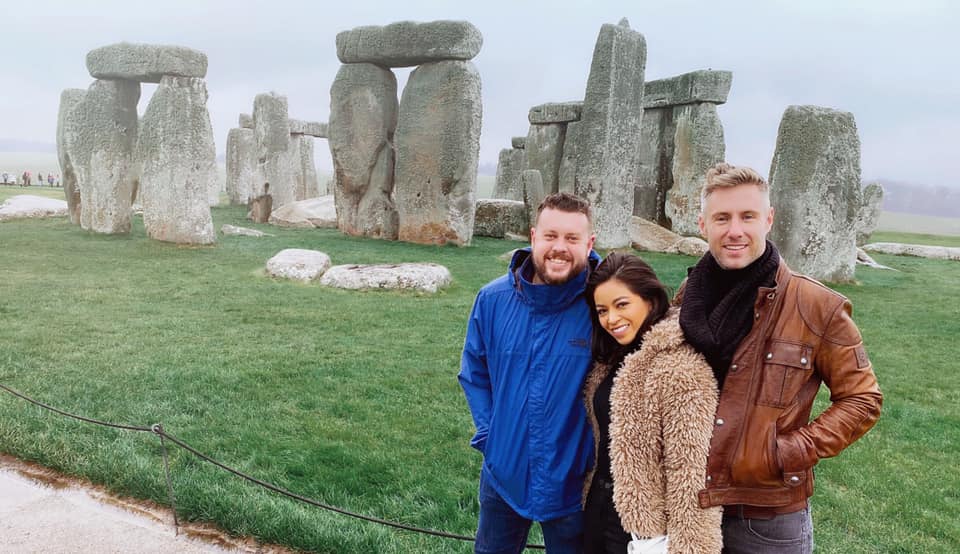 MONTH BY MONTH RECAP
January:
I spent New Years running a private charity trip through our Mudita Adventures non-profit. Londonewcastle, a property development firm from London, trusted us with almost $40,000USD to invest in a Burmese migrant community on the Thai/Burmese border. We built a malaria clinic and a classroom for the community then traveled around Northern Thailand for a week after. The best group we've ever had, it wasn't like work at all, and we had some serious fun. Travel, and giving back, at its best.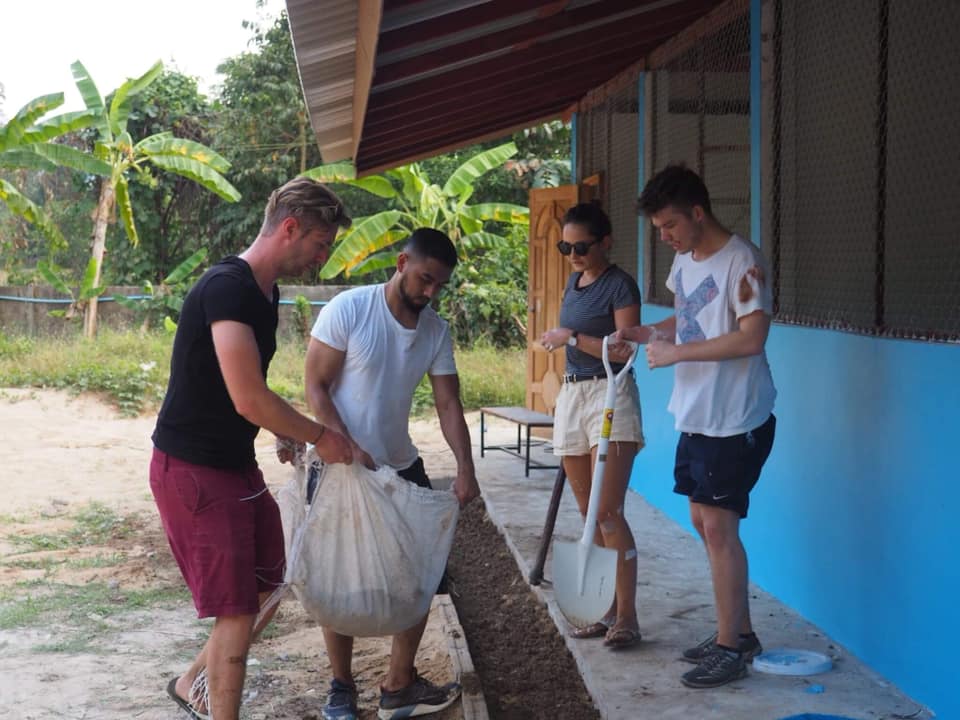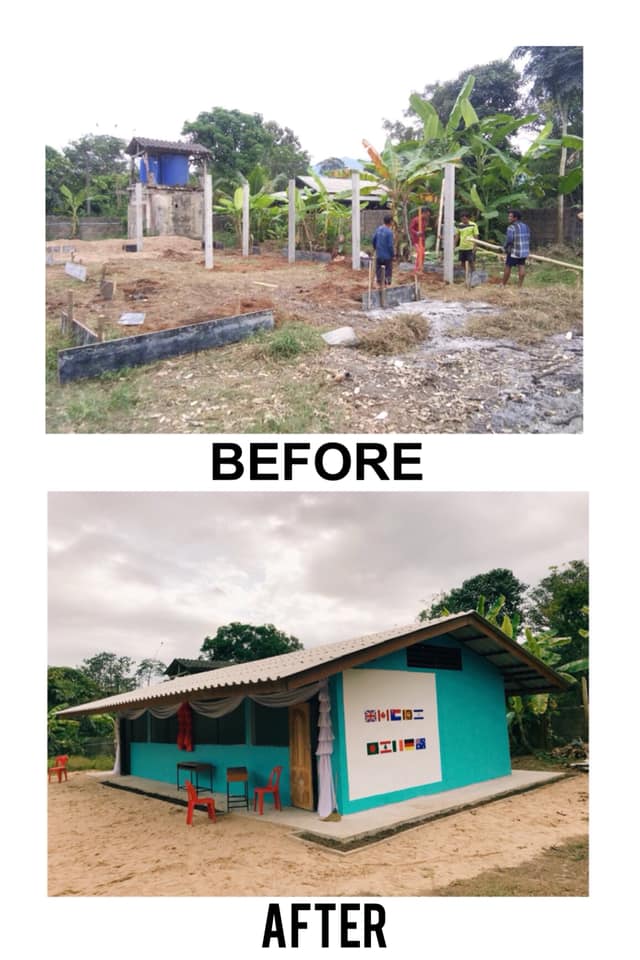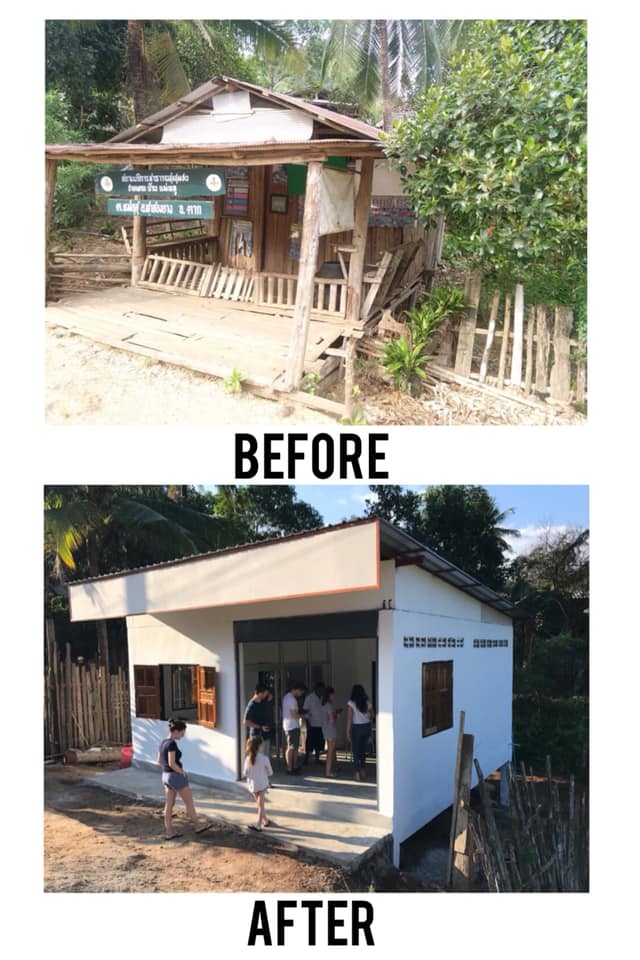 After then going back to Bangkok, 2 weeks later was another private charity trip, this time with Liquid Learning, a company I used to work for back in the day. One of my best buddies is now CEO and he trusted us with $15kAUD which we used to build 6 homes for families previously leaving under tarpaulin sheets in Battambang, Cambodia. To be able to do this with someone close to me was a cool opportunity, and one I really appreciate. We spent the next few days traveling across Cambodia.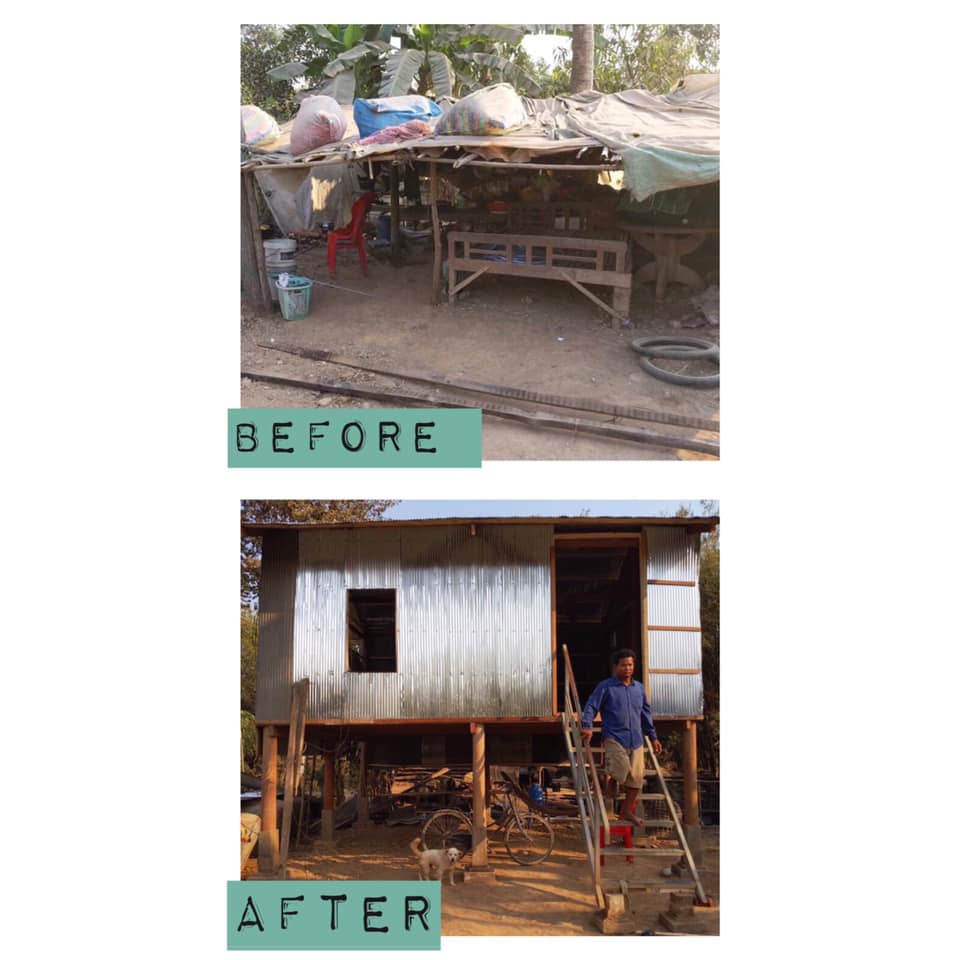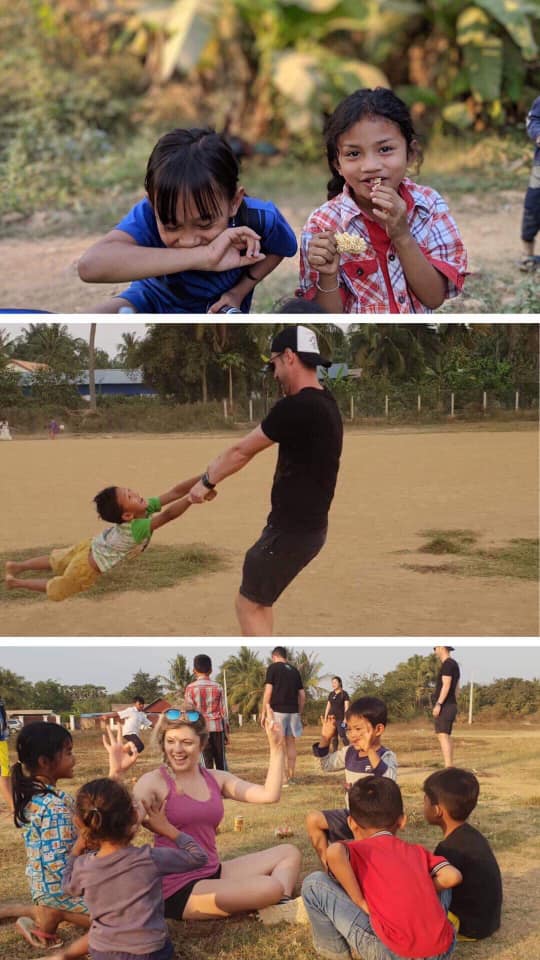 February:
I took Jaa on a 3 day city break in Kathmandu, then we welcome 16 people for another charity trip in Nepal. We built a kindergarten for a rural community in the Himalayas, followed by a multi-day trek in the mountains. Good times!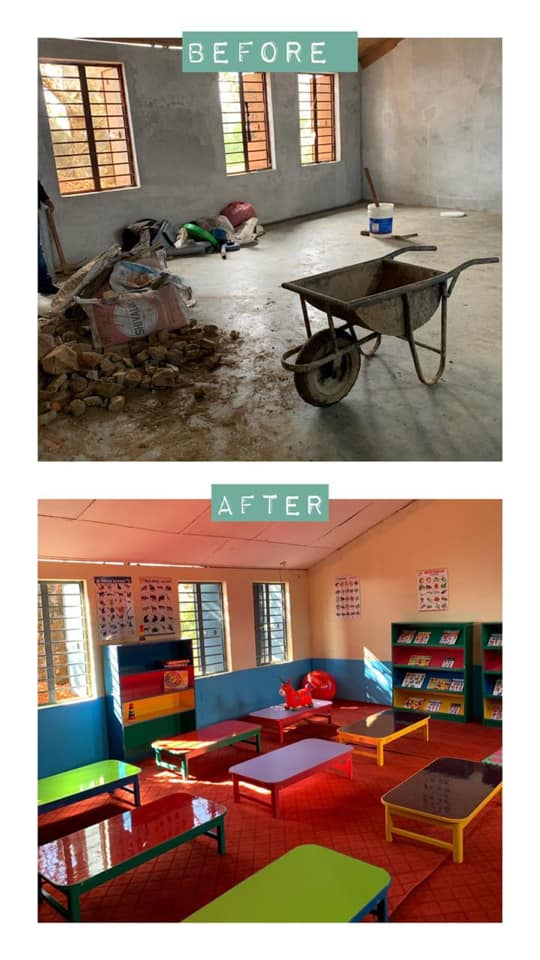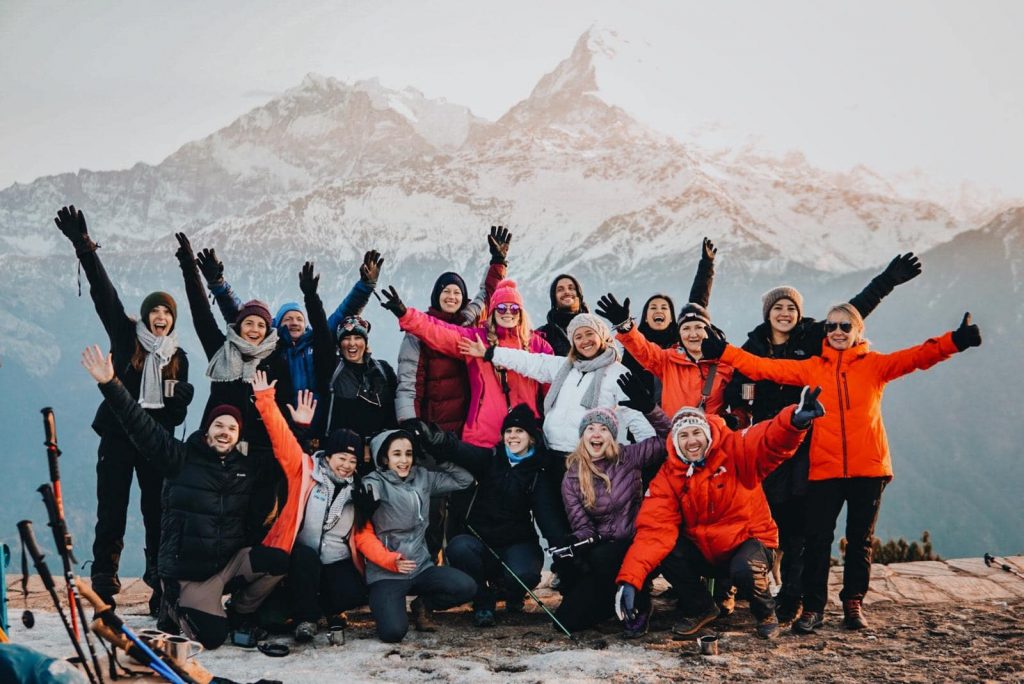 March:
After Nepal, I was back in Thailand to train for the Marathon Des Sable. Double sessions every day. I had been training the last few months, but training and traveling is tough, so I welcomed the whole month of March to really get the last, finer details sorted before undertaking a 250km race!
April:
And it was time for the Marathon Des Sables. I flew to London to see my family and prepare my gear from the race, then on to Morocco for the race itself. What an experience. The whole thing lasted about 10 days, and I couldn't walk for days after. But such a proud feeling after finishing it. My advice? Do it!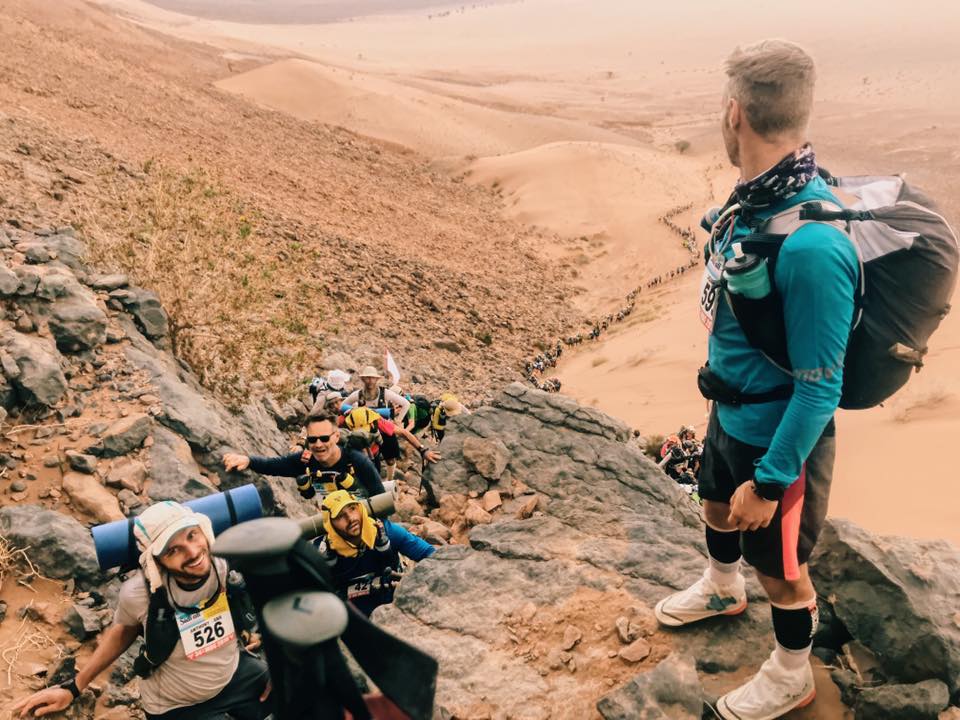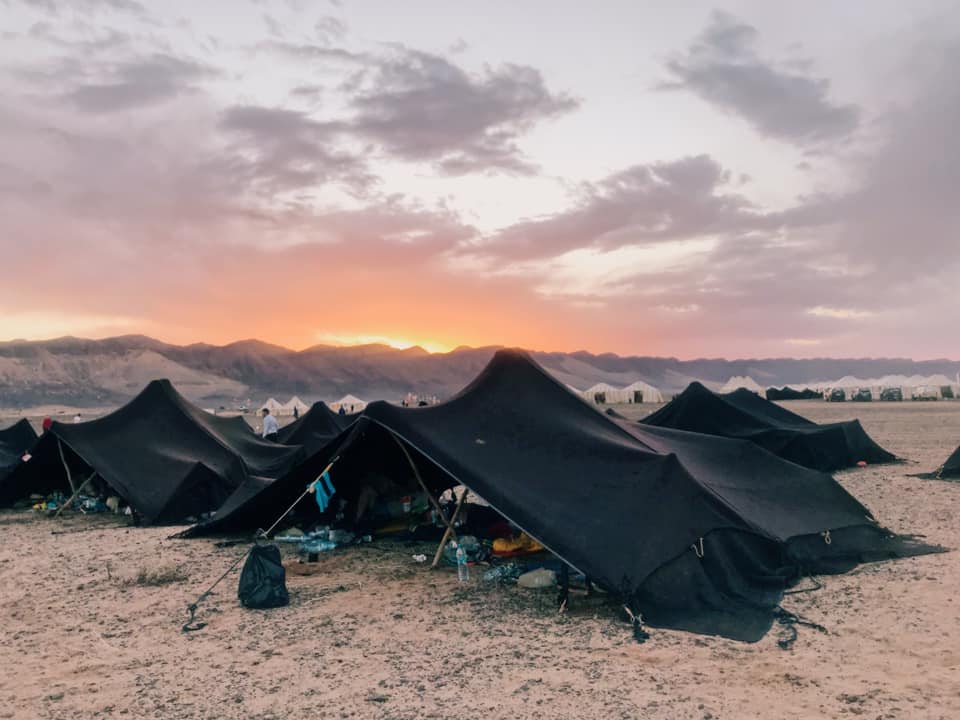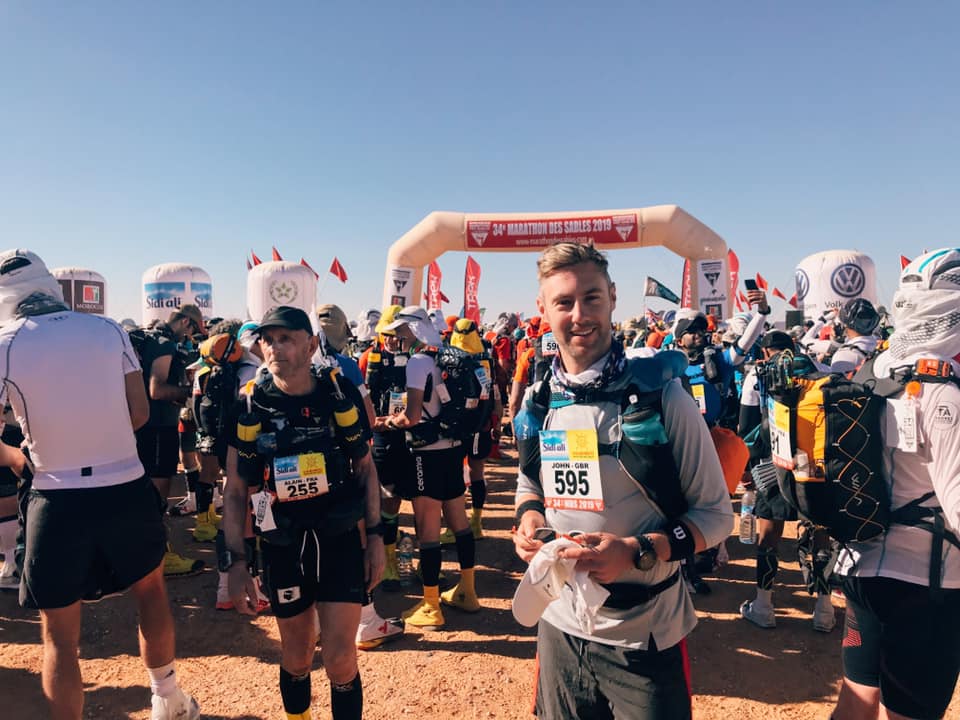 May:
Back to busy life. I flew from London back to Thailand, and then within a week I was in Indonesia, where we built a library for a community in the north of Bali. After spending the next 10 days traveling around Bali and Lombok (where we climbed Rinjani), I stayed in Bali where I used the airport there as my hop-off to summit Australasia's highest mountain, Puncak Jaya. Helicopter rides into the jungle, technical climbing, the only people on the mountain, it was something else. Not cheap, but a real adventure.
I had planned to return to Thailand to recover, but on a whim my buddy Anthony and I decided instead to take 5 flights (there was a volcano eruption so most flights were cancelled, we had to take a lot of detours!) to get us to Australia. There we climbed Mount Kosciuszko, and I took the bus to Sydney to visit some of my oldest and closest friends, drink too much and watch Liverpool win the Champions league!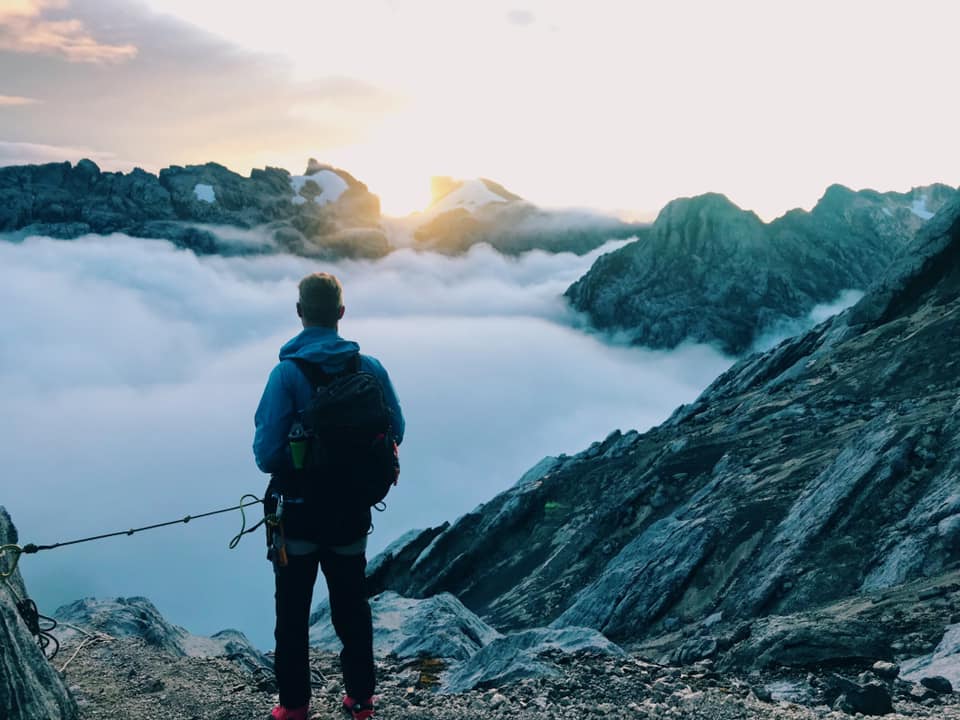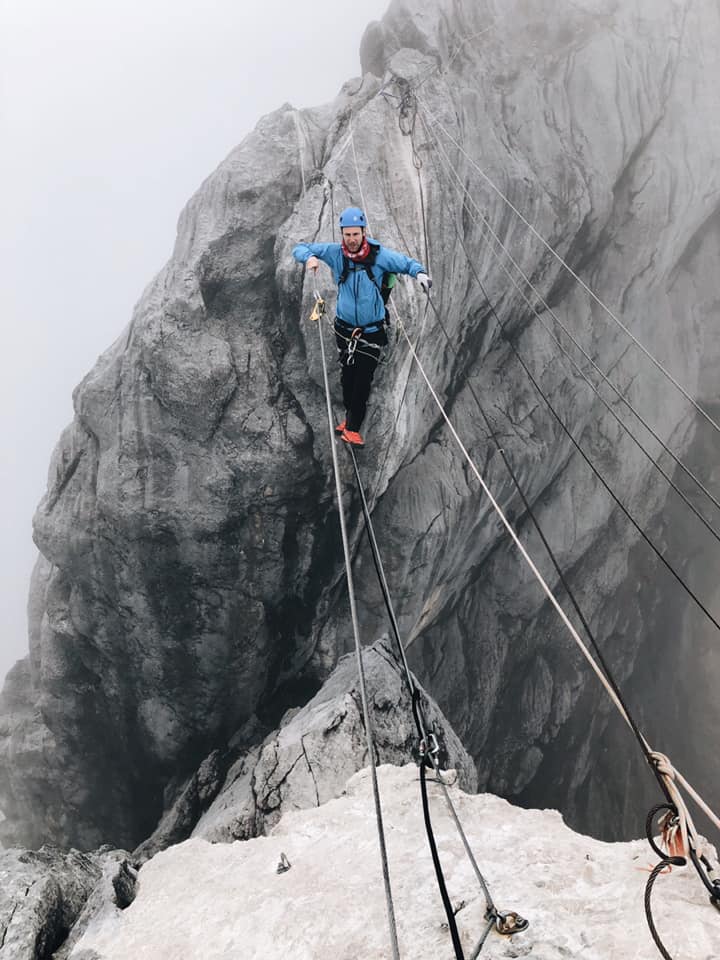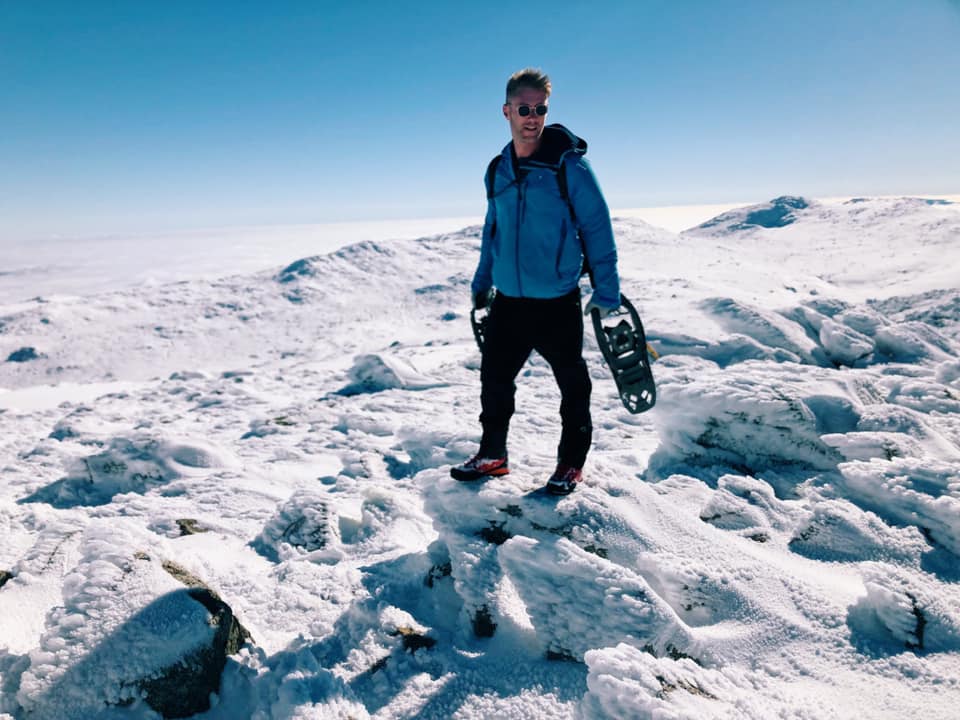 June:
Stability. Back with my mrs in Thailand. Training, eating well, working, getting Mudita ready for 2020. It was bliss. I took some trips around Thailand, and particularly loved my trip to the River Kwai for an escape from Bangkok. I also had my first visit to Chiang Mai to enquire about buying land and slowly begin my process of building my dream home in Northern Thailand!
July:
My mum flew to Bangkok and then together we flew to Japan to try to climb Mount Fuji along with 14 other people. We had such a great group, and nearly all of us made it, including my mum! I was so proud, and it was perhaps the highlight of my year.
After 1 week back in Thailand, I then had to fly directly to Nairobi where we'd meet Haley frm GirlsLOVETravel. They'd asked us to run 2 charity trips for them in Kenya and Tanzania, so we built 3 classrooms for a Massai community we know well, went on safari, and celebrated in Zanzibar. TWICE!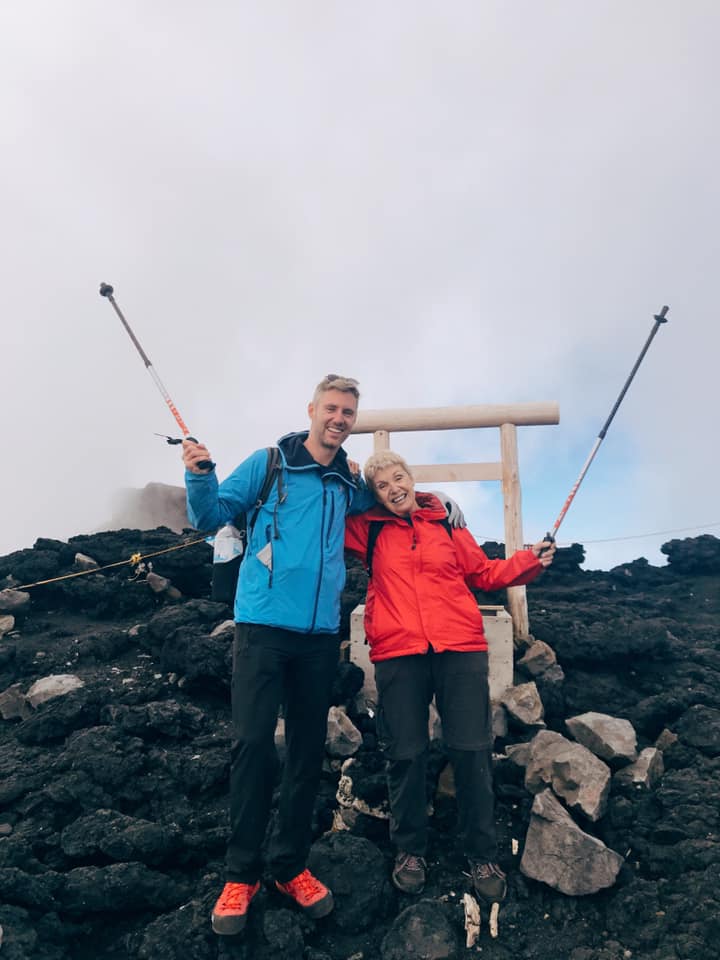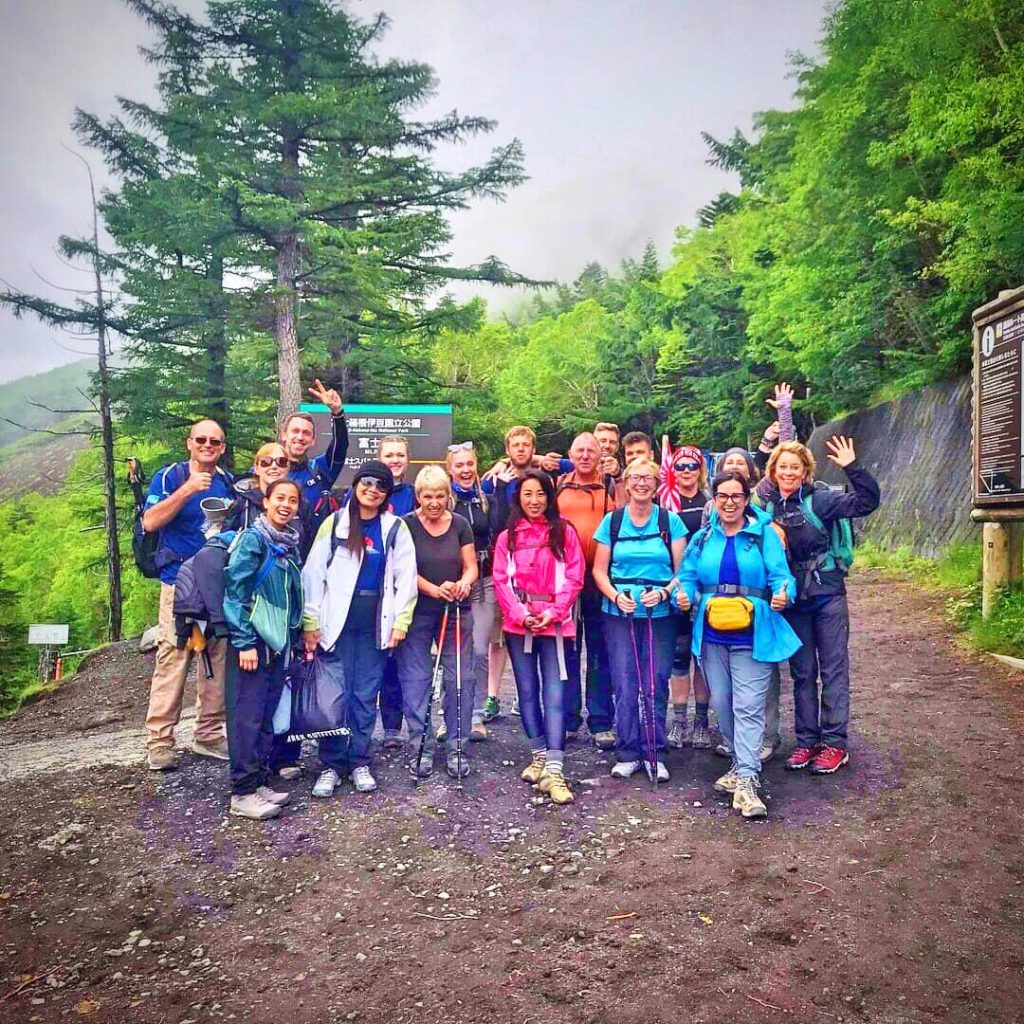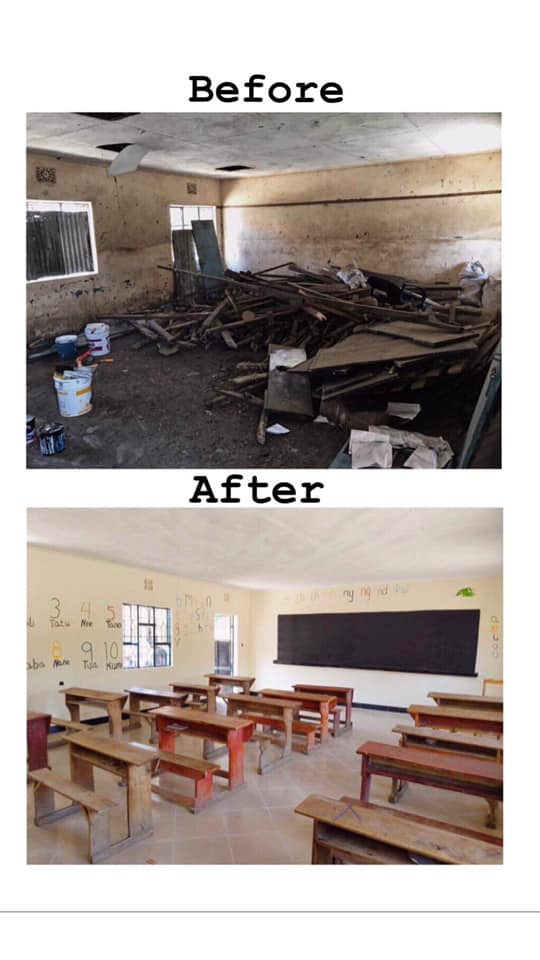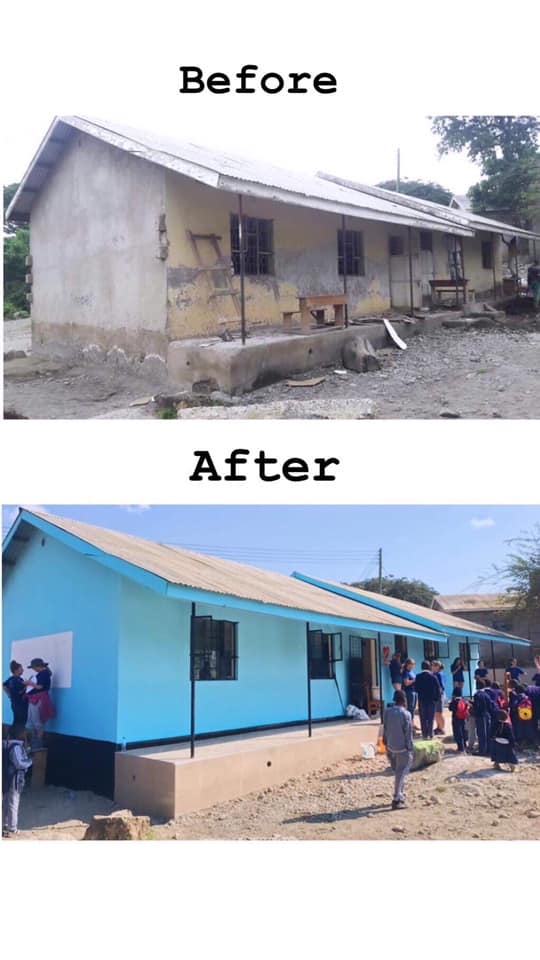 August:
The 2nd of the GLT trips soon ended, and rather than giving myself a break, I literallt flew directly to Geneva, Switzerland where I hopped on a bus to Chamonix. I spent the next week climbing Italy's highest mountain, followed by Mont Blanc. I did it with 2 close friends, and it was probably my favourite mountain to date. Also, how gorgeous is Chamonix?! Wow.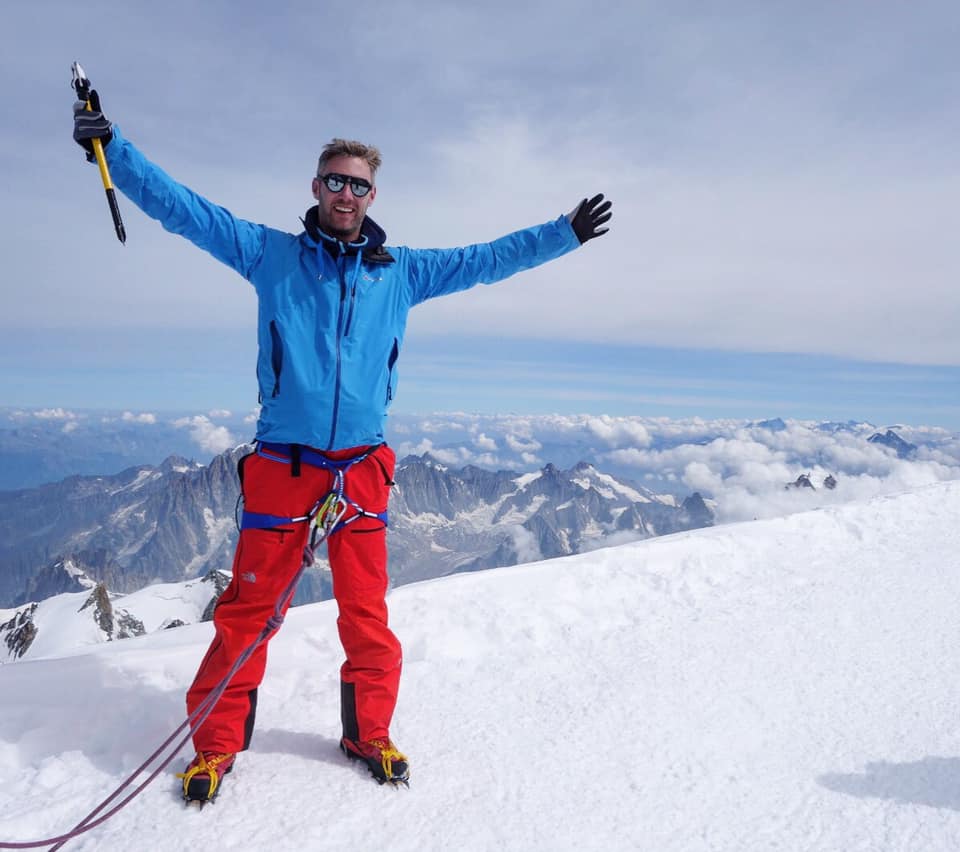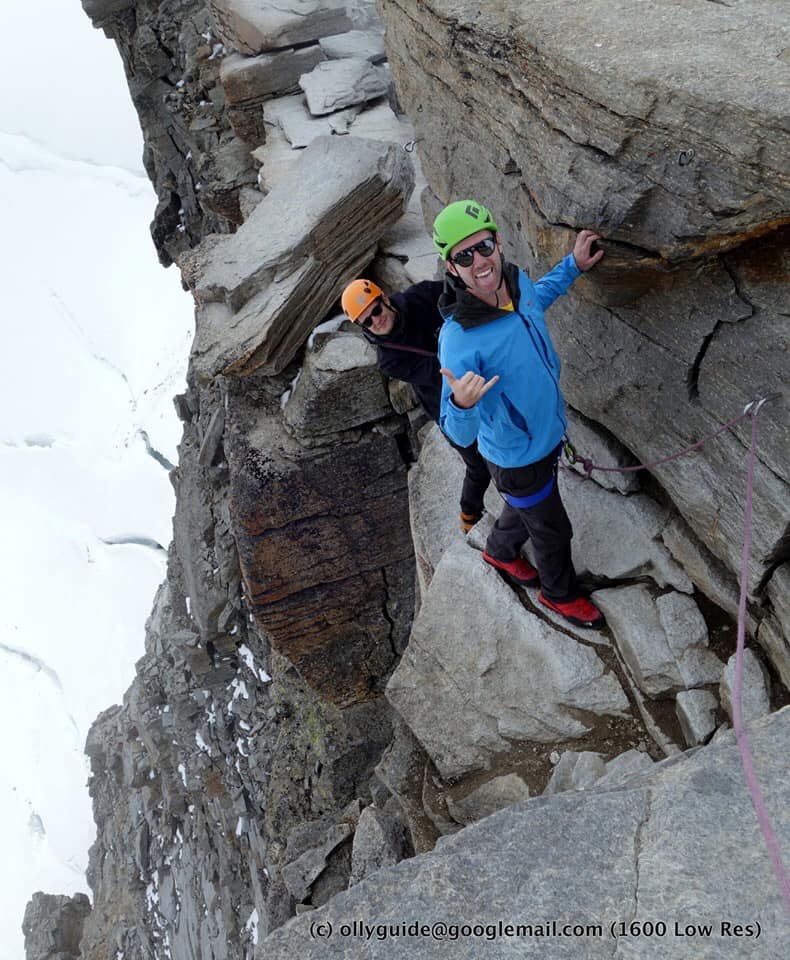 September:
Back to Thailand. I then took my girlfriend to New Zealand where we visited Hobbiton. We then connected to Tahiti, spent a few days there, and Moorea island before finally making it to Bora Bora for 3 nights. I stayed in paradise. I expected to be bored, but we went the whole hog with the St Regis in Bora Bora (WOW!), which is where, after 8 years, I finally popped the question. So Jaa is no longer my girlfriend, but my fiance. Aaaagh. Back to Thailand for a week.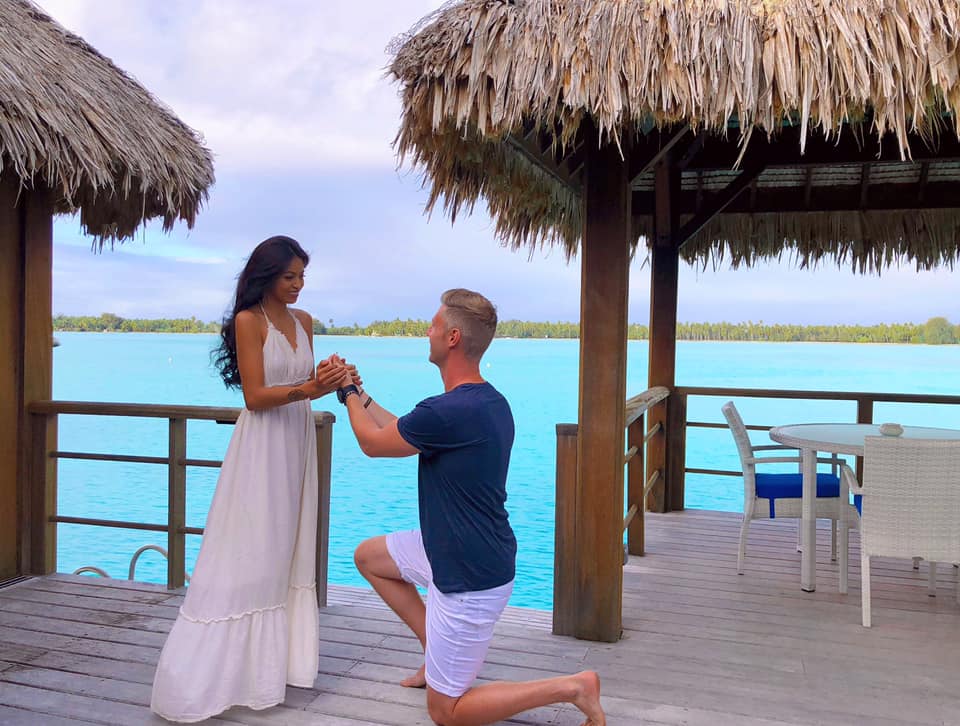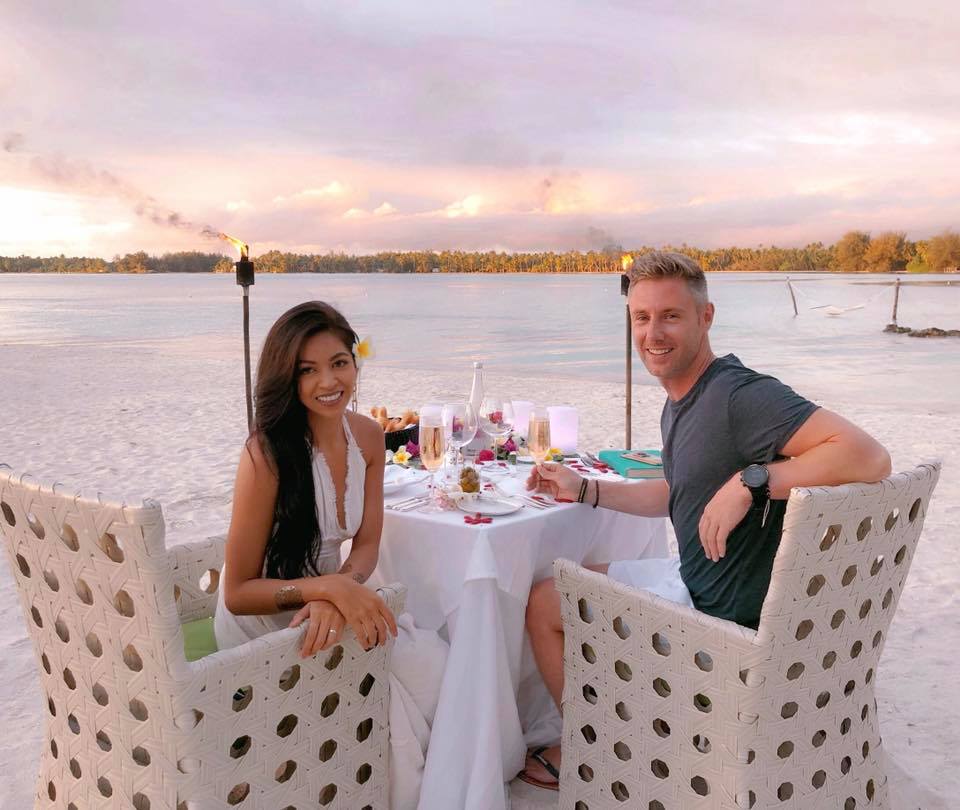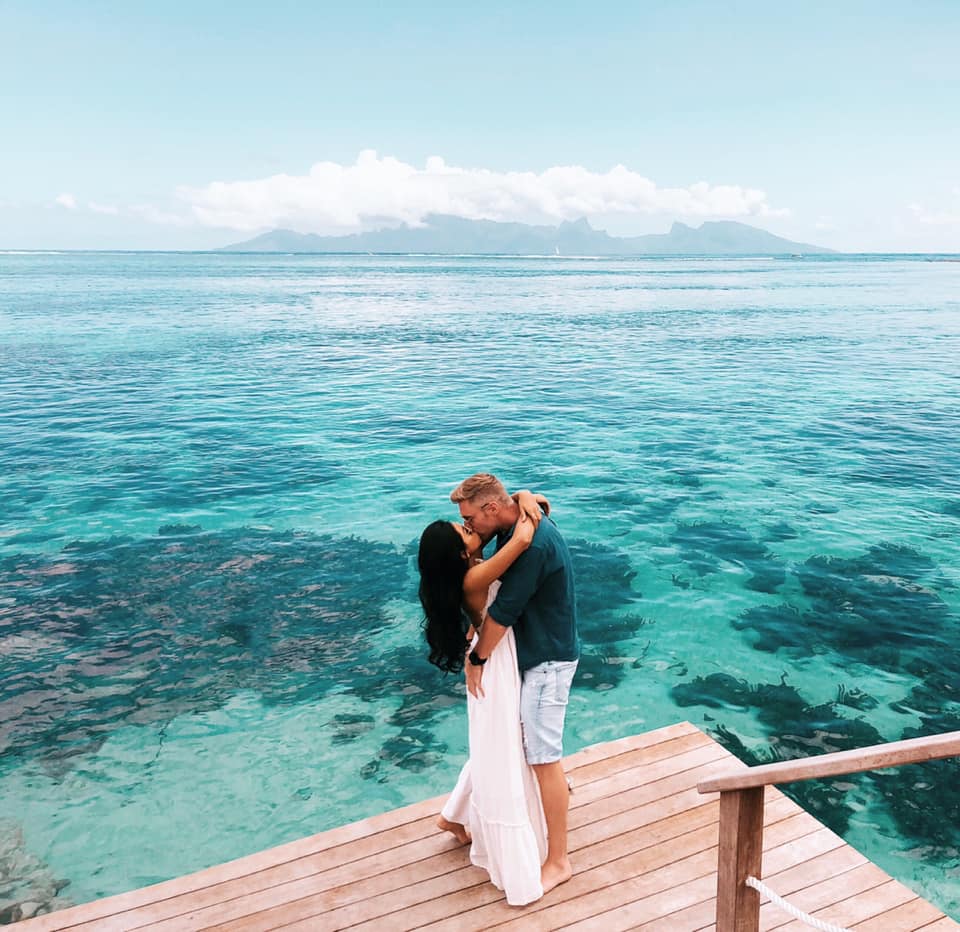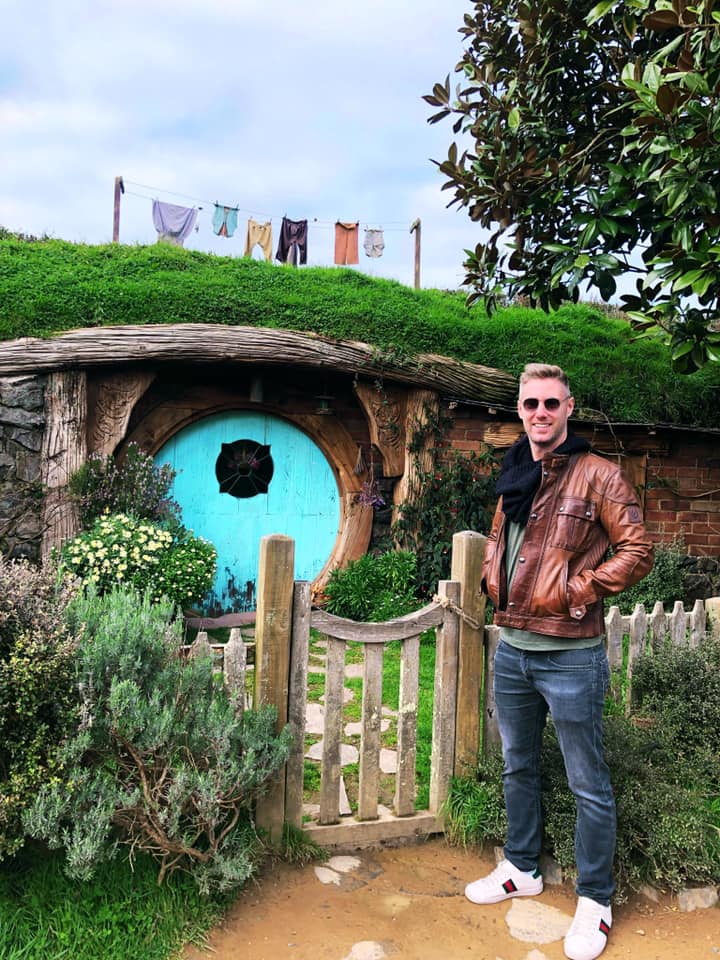 October:
I flew from Thailand to Amman, Jordan where we built an English classroom for a neglected community in a village in Jordan. We then checked out Petra, Wadi Rum and ate so much hummus. The next day I flew to Lebanon, where I met 16 intrepid travelers. Lebanon protests had just kicked off so it was manic. But we made it, and overlanded to Syria for 5 days. What an experience that was. Back to Lebanon, and it ticked into November.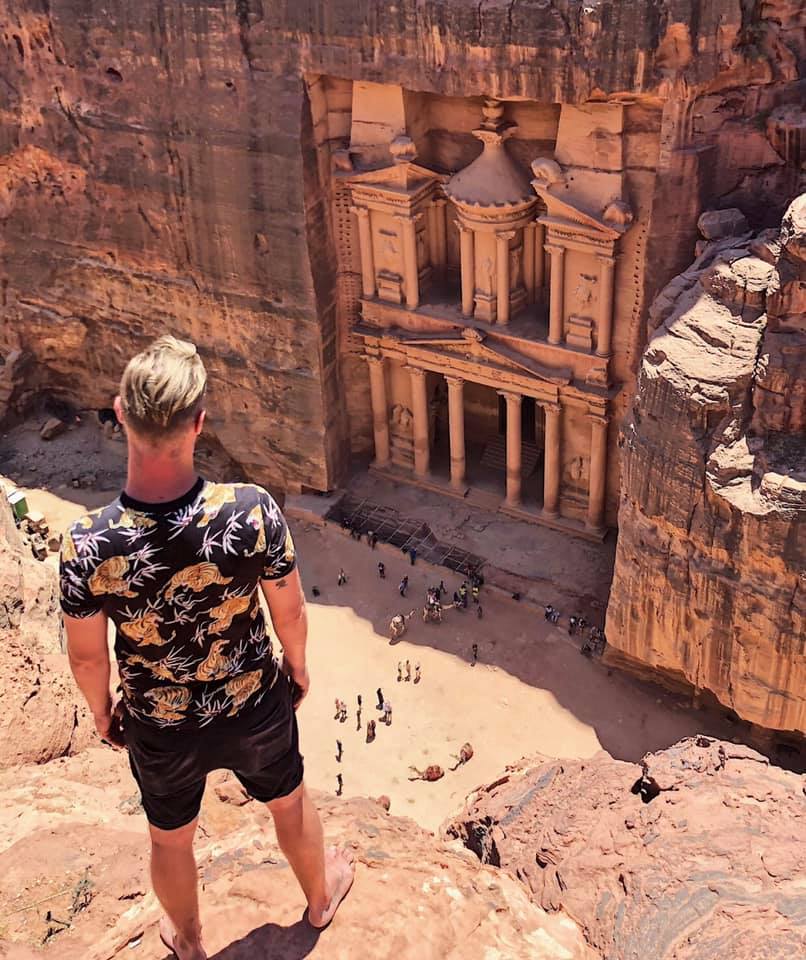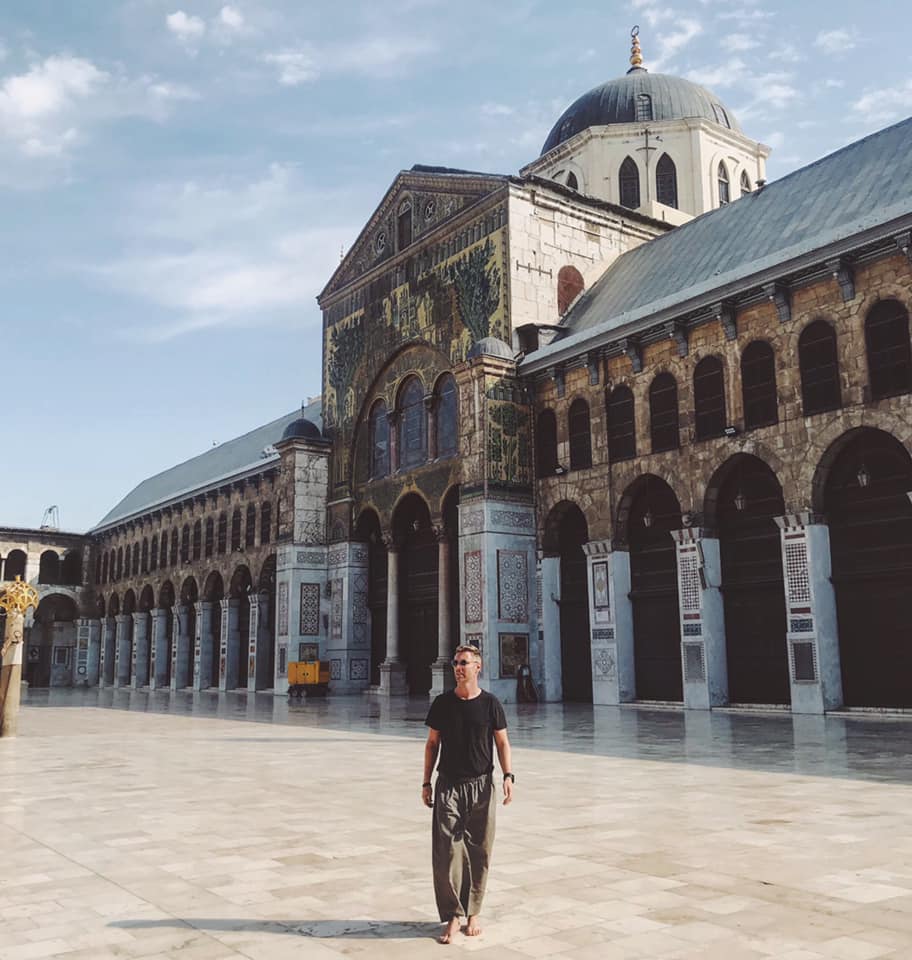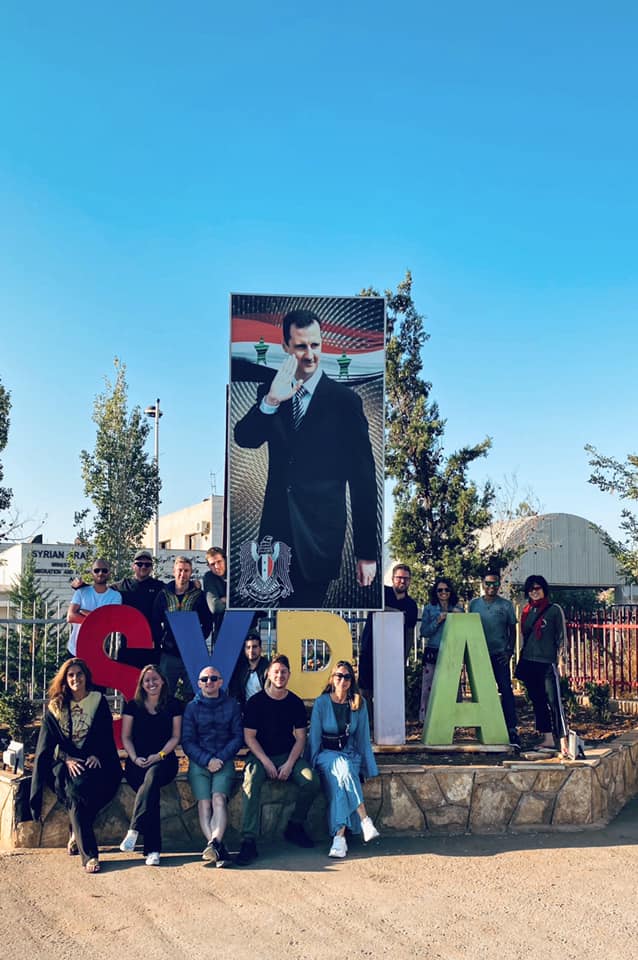 November:
The following day I flew to Addis Ababa, Ethiopia. We had agreed to fund a waterwell for a community 2 hours from the Capital, then we used our 16 volunteers to spruce up a local school before heading out to explore Ethiopia. I made it to a bucket list item there, the hottest place on earth – the Danakil Depression, and it met every expectation. Unreal! After everyone left, I flew back to Lebanon and took another group into Syria, this time including my mum.The Syrian people are amongst the most hospitable on the planet, it was a beautiful time.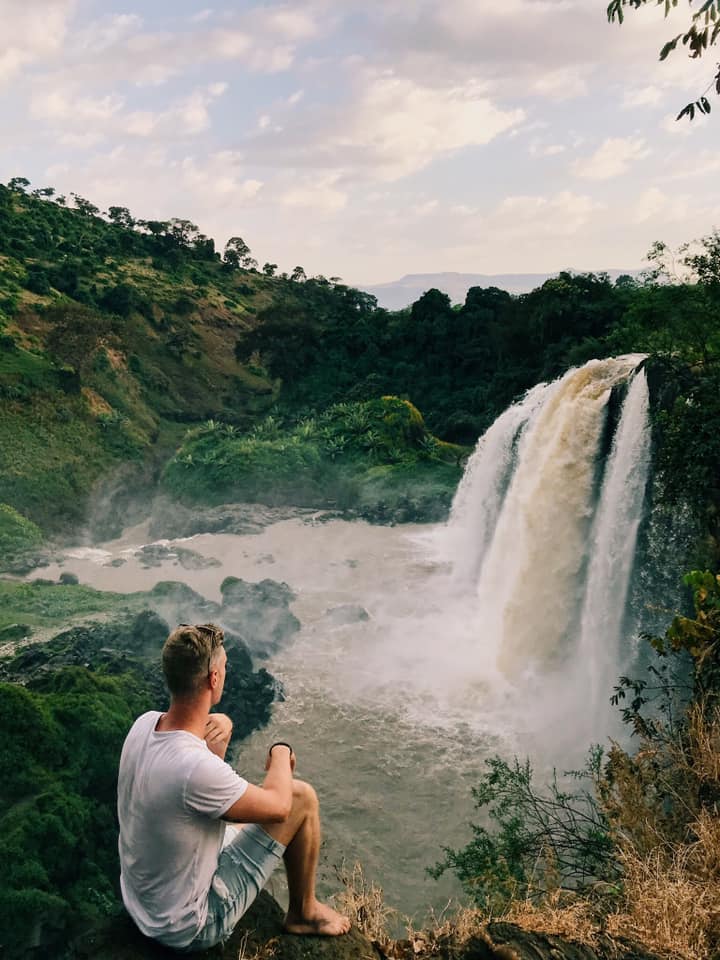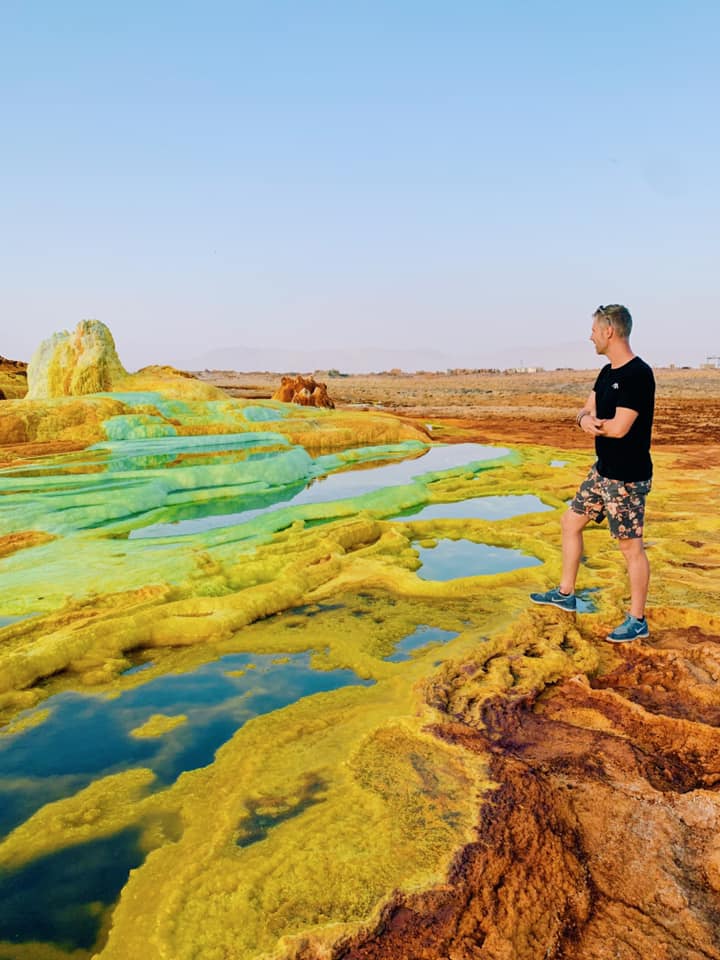 December:
Finally back to Thailand, my 36th birthday, couple more weeks of training. Then I met my family in London for Christmas for a week, before on December 27th I flew to Argentina to begin my 2nd attempt at climbing Aconcagua, South America's highest mountain. So I welcomed my New Years at one of the base camps there. A fitting end to a crazy year!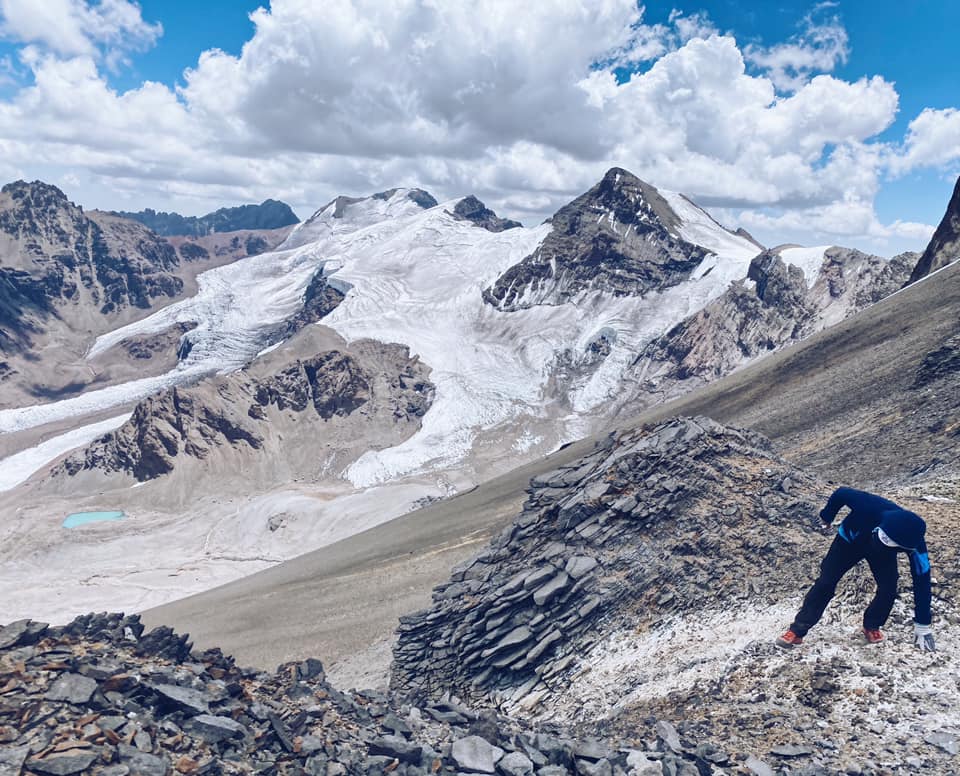 Countries Visited in 2019:
Ireland
UK
Thailand
Cambodia
Nepal
Japan
Morocco
Indonesia
Australia
Kenya
Tanzania
New Zealand
French Polynesia
Jordan
Lebanon
Syria
Ethiopia
Egypt
Argentina
FLIGHTS TAKEN IN 2019
Chiang Mai – Bangkok
Siem Reap – BKK
BKK- Kathmandu
Pokhara to Kathmandu
KTH- BKK
BKK-Doha
Doha-LHR
Gatwick-Ouzazarate, Morocco
Ouzazarte – Gatwick
Gatwick – DXB
DXB – BKK
BKK-

 

Bali
DPS – Lombok
LBK – DPS
DPS – Puncak Jaya
Helicopter to base camp
Helicopter back
Puncak Jaya to Bali via flight 1
Puncak Jaya to Bali via flight 2
Puncak Jaya to Bali via flight 3
Bali to Syd
Syd to Canberra
Syd to BKK
BKK to Chiang Mai
CM to BKK
DMK to Tokyo
Tokyo to DMK
BKK to Addis
Addis to Nairobi
Arusha to Zanzibar
Zanzibar to Nairobi
Arusha to Zanzibar
ZNZ to Nairobi
Nairobi to Addis
Addis to geneva
Geneva to moscow
Moscow to Bangkok
BKK to Syd
Syd to Auckland
Auckland to Papeete
Papeete to Bora Bora
Bora Bora to Papeete
Papeete to Auckland
Auckland to Syd
Sydney to BKK
BKK to Bahrain
Bahrain to Amman
Amman to Beirut
Damascus to Beirut
Beirut to Addis
Addis to Lalibela
Danakil to Addis
Addis to Cairo
Cairo to Beirut
Beirut to Bahrain
Bahrain to bkk
Bkk to Dubai
DUBAI to dub
Dub to London
Cardiff to Belfast
Belfast to London
London to Buenos Aires
BA to Mendoza
WHAT.A.YEAR. Now let's have a look at 2020 goals this week…..
Remember, never travel without travel insurance! And never overpay for travel insurance!
I use HeyMondo. You get INSTANT quotes. Super cheap, they actually pay out, AND they cover almost everywhere, where most insurance companies don't (even places like Central African Republic etc!). You can sign-up here. PS You even get 5% off if you use MY LINK! You can even sign up if you're already overseas and traveling, pretty cool.
Also, if you want to start a blog...I CAN HELP YOU!
Also, if you want to start a blog, and start to change your life, I'd love to help you! Email me on johnny@onestep4ward.com. In the meantime, check out my super easy blog post on how to start a travel blog in under 30 minutes, here! And if you just want to get cracking, use BlueHost at a discount, through me.
Also, (if you're like me, and awful with tech-stuff) email me and my team can get a blog up and running for you, designed and everything, for $699 - email johnny@onestep4ward.com to get started.
Do you work remotely? Are you a digital nomad/blogger etc? You need to be insured too.
I use SafetyWing for my digital nomad insurance. It covers me while I live overseas. It's just $10 a week, and it's amazing! No upfront fees, you just pay week by week, and you can sign up just for a week if you want, then switch it off and on whenever. You can read my review here, and you can sign-up here!