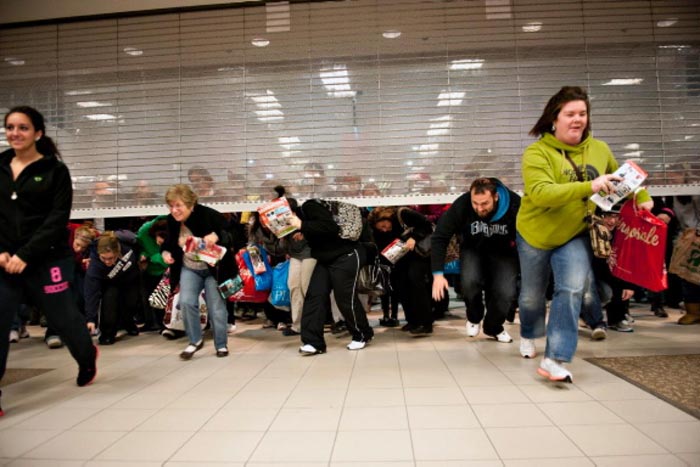 I love Black Friday because of all the great deals that you can get, but it is important to get your Black Friday shopping right in order to take advantage of this great shopping holiday. I recently came across a very useful Black Friday Ebook which had some great strategies for approaching this very special shopping holiday.
Avoid the shops
One thing about shopping during the Black Friday Period is that it is going to be stressful in terms of the number of people in shops. This can be very stressful and locating what you want is even more difficult. Imagine the number of people that are trying to find the same bargains that you are. This is also a time where you are most likely to get a very minimal level of customer service, because the employees in the store do not have the resources to help everybody.
I prefer to shop online because it is just far less hectic and you can follow the discounts much more easily. The Black Friday guide made an extremely good point that you should try on clothes well before Black Friday in order to avoid having to do so in the Black Friday period. I would then purchase these online.
Use your smartphone
The Ebook also mentions that your smartphone is a very important tool for the Black Friday period, especially because you can make purchases at unlikely times in a quick and easy manner. Some retailers may also help you to keep track of deals by sending push notifications to your smartphone, which means that you will always be ready to pounce if the right deal arises.
Set a budget
Shopping holidays are of course not just about buying everything possible because the prices are low, but rather to get the things you actually want. It can be easy to get distracted by low prices and then not actually buy things that you want. I think a budget is a good idea and I personally like to set a budget where I can buy the things I really want or need and then I leave an amount for the things that might take my fancy when I see them. This is a much more effective way to take advantage of the bargains.
If you need some other tips, then I would highly recommend looking at the Black Friday guide mentioned above, because it contains many other useful tips for Black Friday and just about any shopping holiday!