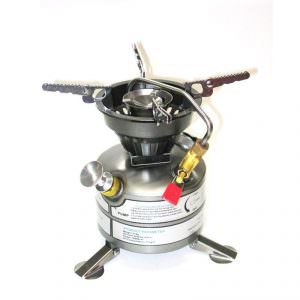 Having the right camping stove for the right situation is one of the best tools you can have with you and can make your camping experience that much better. Of course different camping stoves will suit different people and their different needs. This guide will talk a little bit more about the different camping stoves available.
Quick thoughts about choosing the right stove
The best stove for you is of course the biggest stove that you can possibly carry at any one time and also on your food requirements. For example, do you need to cook for several people? If so you will most certainly need a bigger stove. Other considerations are things like the food you have to cook, do you want to simply boil something or do you need to fry or grill something? These questions all form what will be the ideal stove for you.
Types for different users
Ultralight

– If you are looking to do a very long hike and you need a stove, then an ultralight type will suffice. Weight is crucial, especially when you are travelling over such a long distance. Imagine carrying an extra kilogram over 200 kilometre, that is a lot of weight that you just don't need to carry. Examples of these stoves are things like simple frames that you can burn wood in. Of course these are designed ony for one person to use.

Weekend campers

– For those looking to get out on the weekend and get a few days of hiking in, a small single burner stove will suffice. It is most likely that you will take packet food and things like coffee and tea with you, therefore boiling water quickly is of the utmost importance.

Survivalists

–  These types of stoves are the types that you hope you won't need to use and every camper should take precautions for unforeseen circumstances. These types of stove generally are designed for bare bones cooking and for keeping warm. These types of stoves generally have solid fuel, which is easy to ignite and is not blazing hot, but will last a decent amount of time.

Earth conscious

– For those that are earth conscious there are a number of options for stoves with little impact on the environment. There are even stoves that convert excess energy to charge a battery!