There are two hotspots that all travelers hit during their time in Honduras – Utila and/or Roatan. Roatan is a larger, more beautiful island famous across the continent for it's world class diving. It's home to loads of great hotels and restaurants and it's a little more upmarket. Utila is the choice for the crowd who want to party every night, drink cheap booze for a few days and then move on.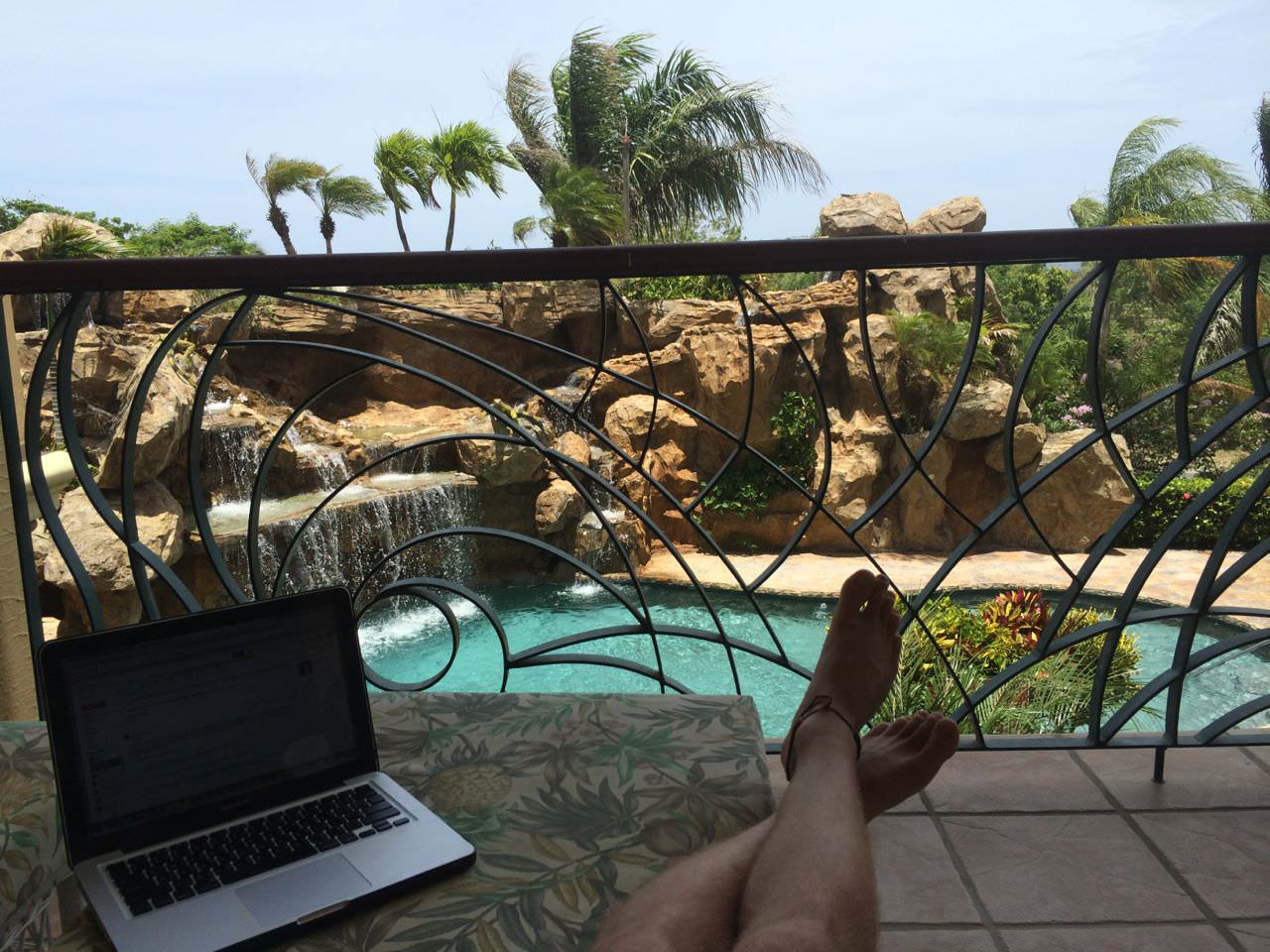 I was a little behind at work, I wanted to see the amazing beaches in Roatan and chilling out and catching up on business was in order so I headed to Roatan from La Ceiba. The boat journey is pretty painless, less than an hour and not too bumpy. Before long I had pulled into the port. I had chosen a hotel away from the main town, so as there was as little temptation as possible to have one too many drinks with fellow travelers, so I jumped in the taxi, paid my five bucks and fifteen minutes later I was at my gorgeous  Clarion Suites Pineapple Villas.

The hotel was an entire complex, each wing had it's own pool and my balcony overlooked ours, compelte with sexy waterfall. The wifi was booming and I had a whole 'apartment' style to myself, time to get some serious work done. On site, there was also the island's best sports bar, so each evening I was in there, catching up on my sports news and chowing down on some pretty epic western food. I know I 'should' be eating local food in the evening, but I was in work mode, and I spend my life on the road – sometimes we need some respite 😛 And besides, lunch and breakfast was Honduran fare all the way.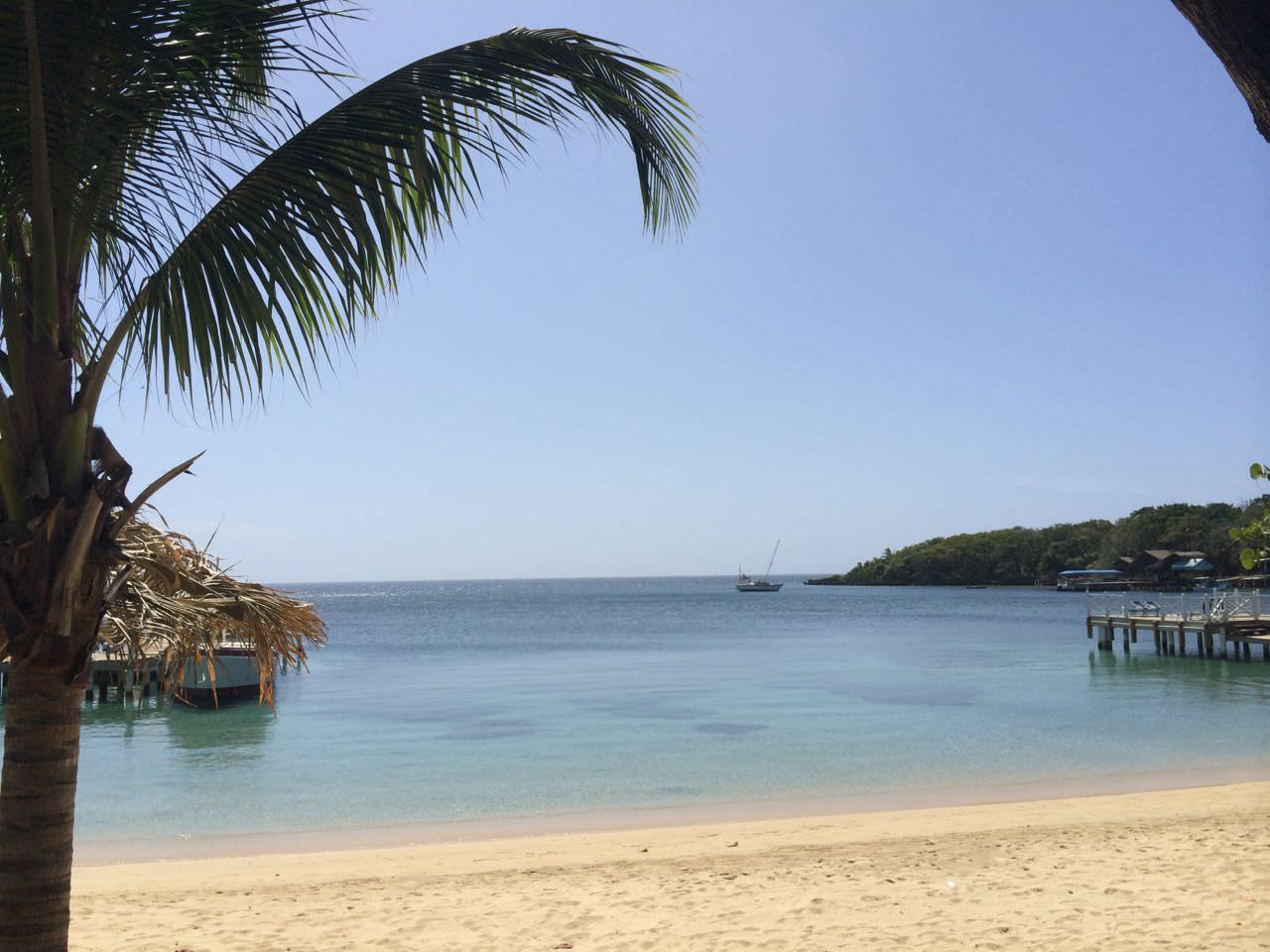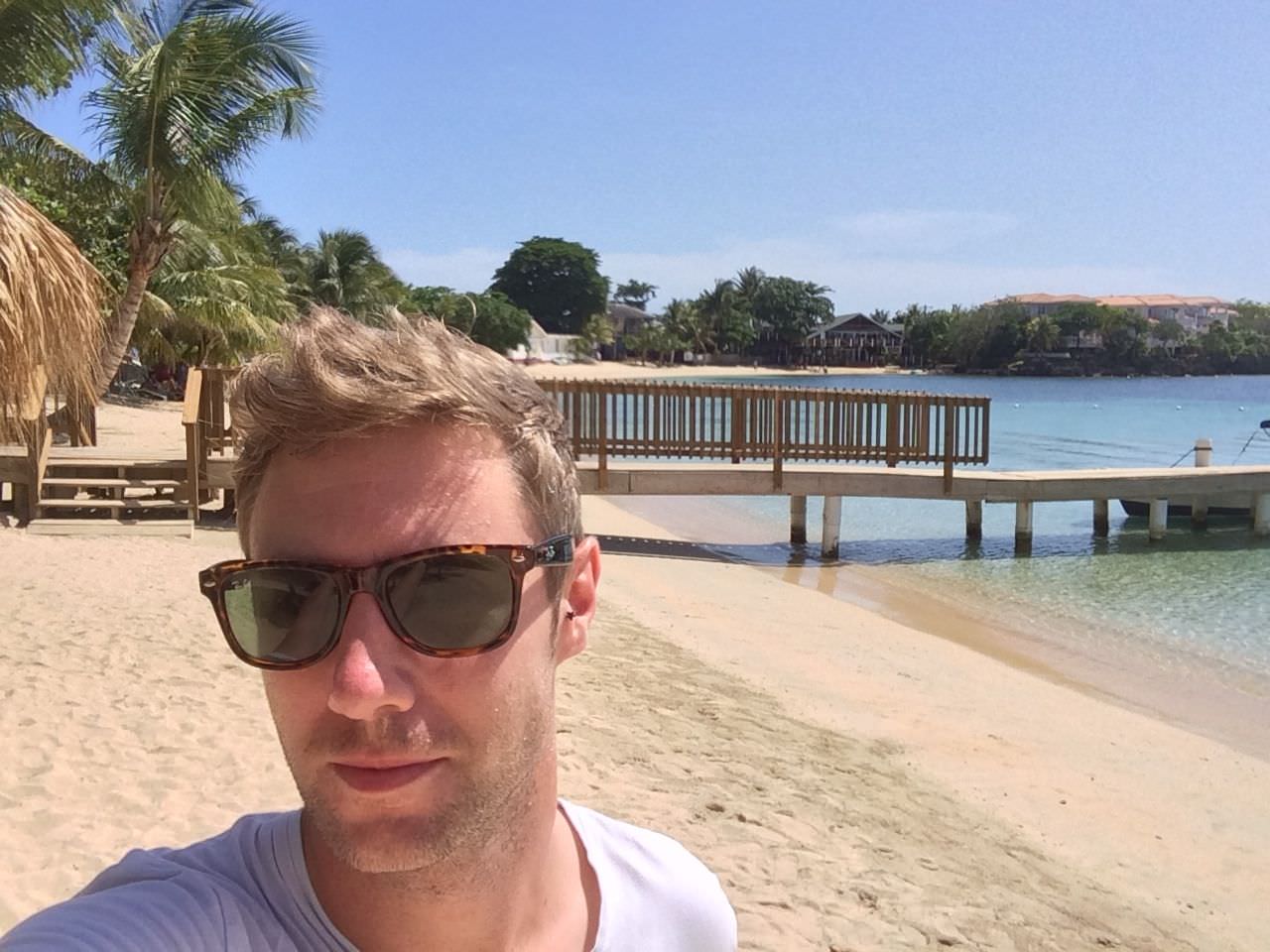 Each day I'd take a taxi into the main town, check out the beach, relax with a fruit shake for an hour or two and come baco to  Clarion Suites Pineapple Villas  in the afternoon to carry on with work. I love hotels where you can really relax and/or focus, and this did the job for me. I only stayed for three days/two nights but it hit the spot.
So if you need to kick back, slow down the pace of your travels – this is an ideal sport for that guys.