White water rafting is my number one favourite activity when I'm traveling, I absolutely love it. I've rafter in Australia, Uganda, UK, Costa Rica and the US. Normally though it can be pretty pricey, and if you're on a backpacker budget, those $150 day trips quickly mount up. And then you travel in Honduras….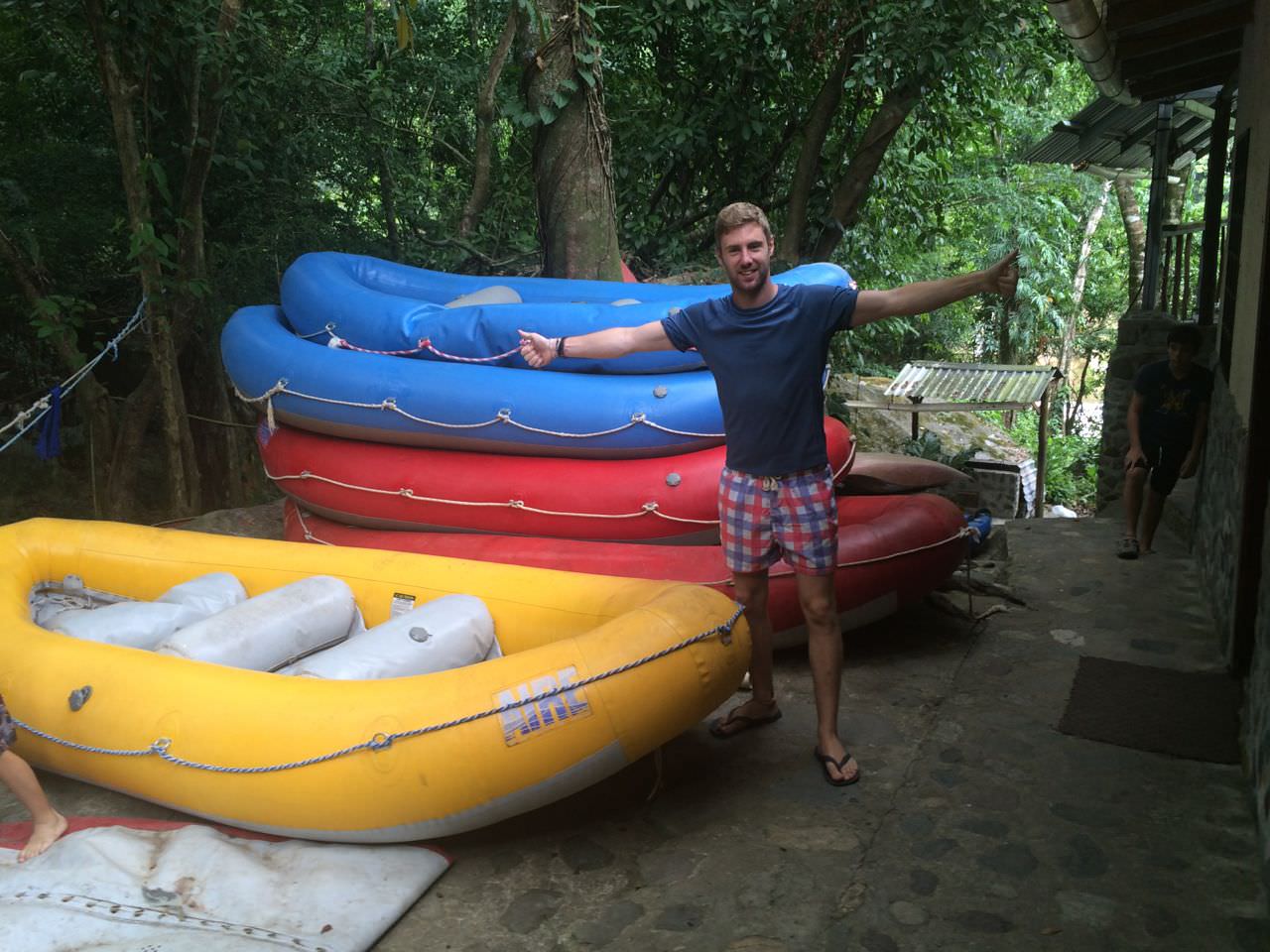 I was staying in La Ceiba, or I should say just outside La Ceiba in the Pico Bonito National Park at the gorgeous La Villa De Soledad, I was almost too relaxed there so I needed some excitement. The Cangrejal river was running right below me and the hotel own, John, had told me that there was a local run rafting company just down the road from him, La Moskitia Adventures.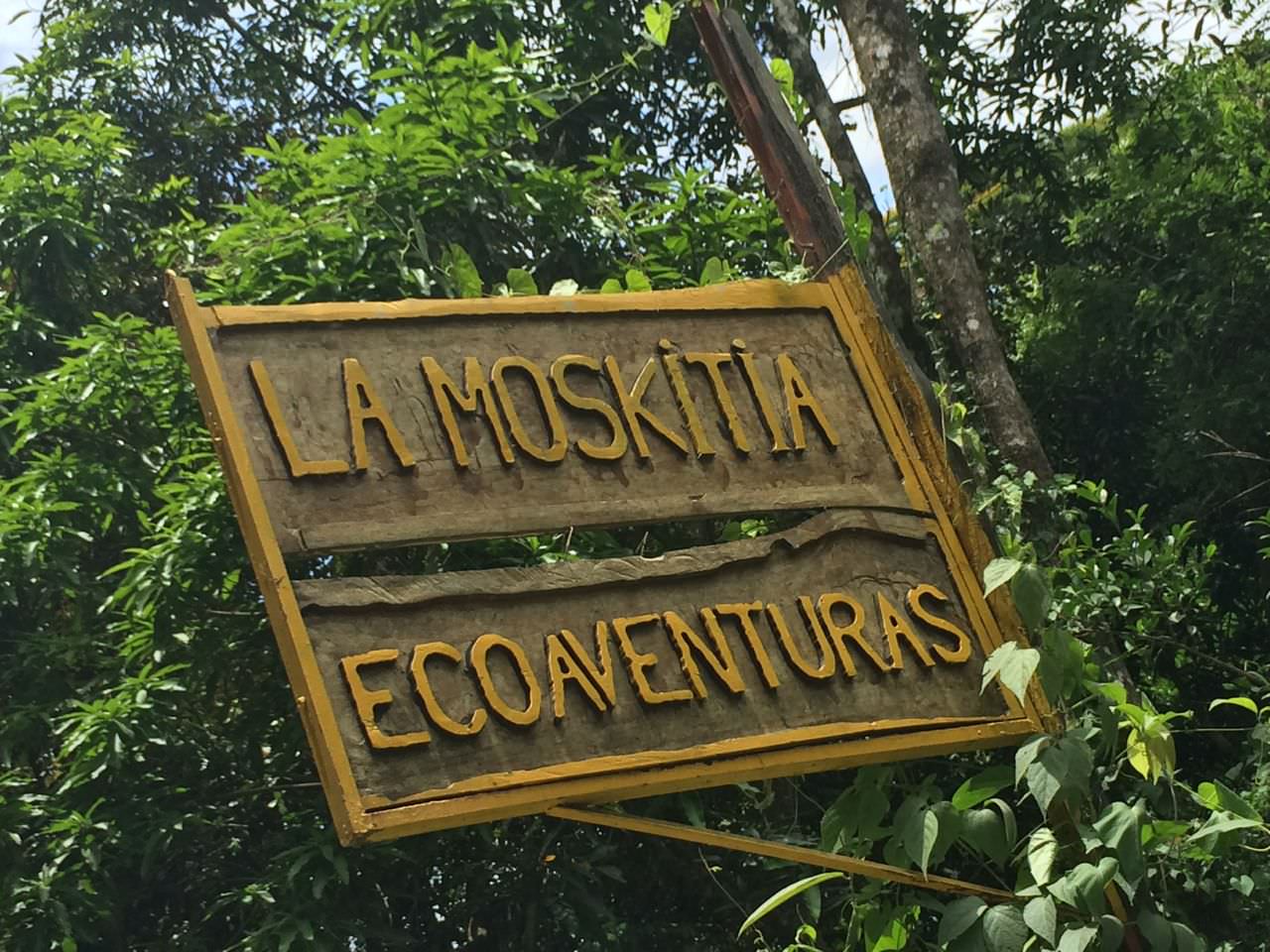 One phone call later and the guy was at my hotel picking me up for a spot of rafting, and all for about $45, bargain. I loved how friendly and local the vibe was around La Ceiba, it was like you were everybodies friend and people were so quick to try to lend a hand.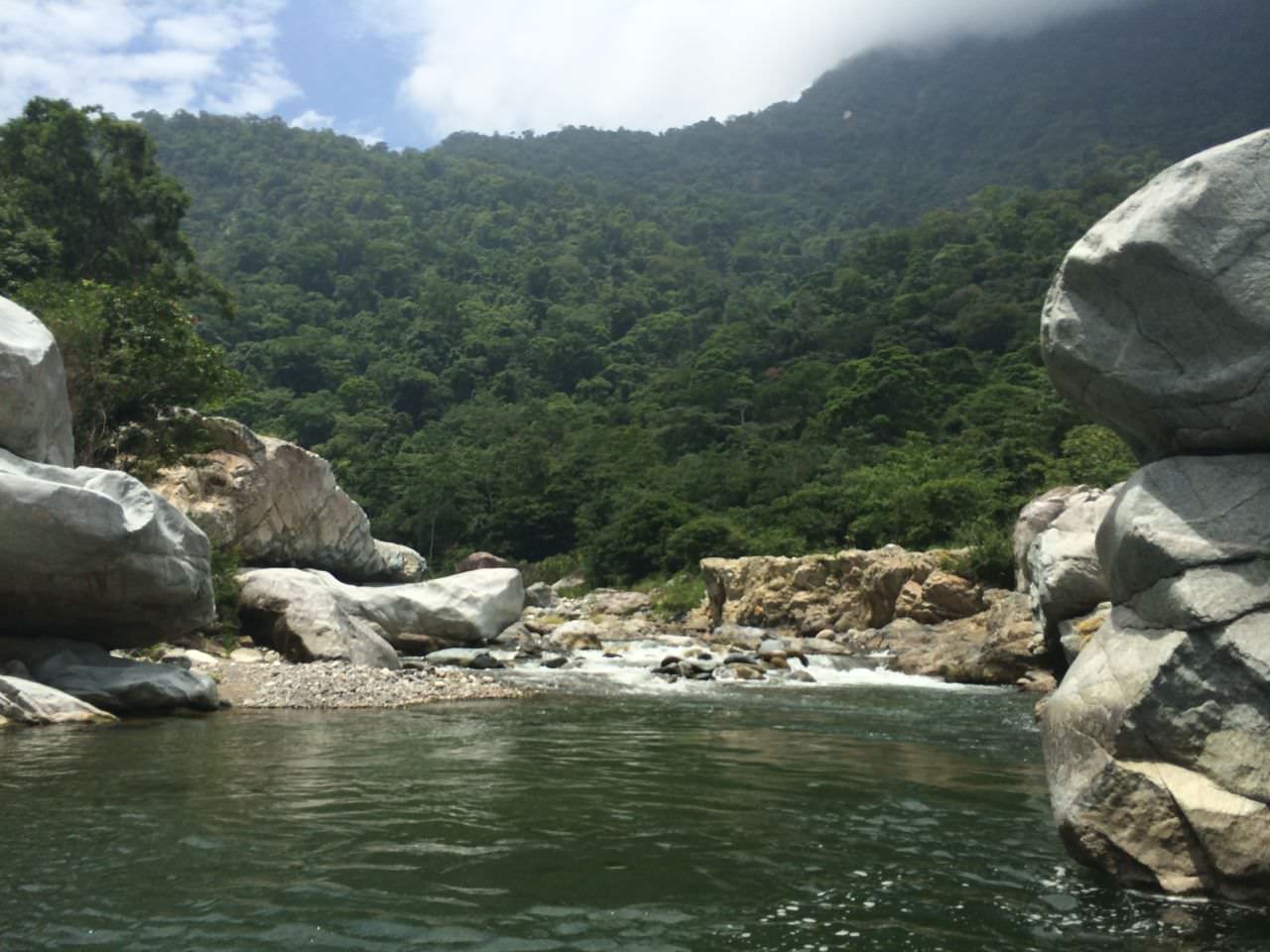 Within fifteen minutes I was in the water. We did a spot of cliff jumping before we hit the rafts, and even though I hit the big THREE O this year, jumping into water from high spots never gets old – I love it. Maybe I'm a big kid at heart.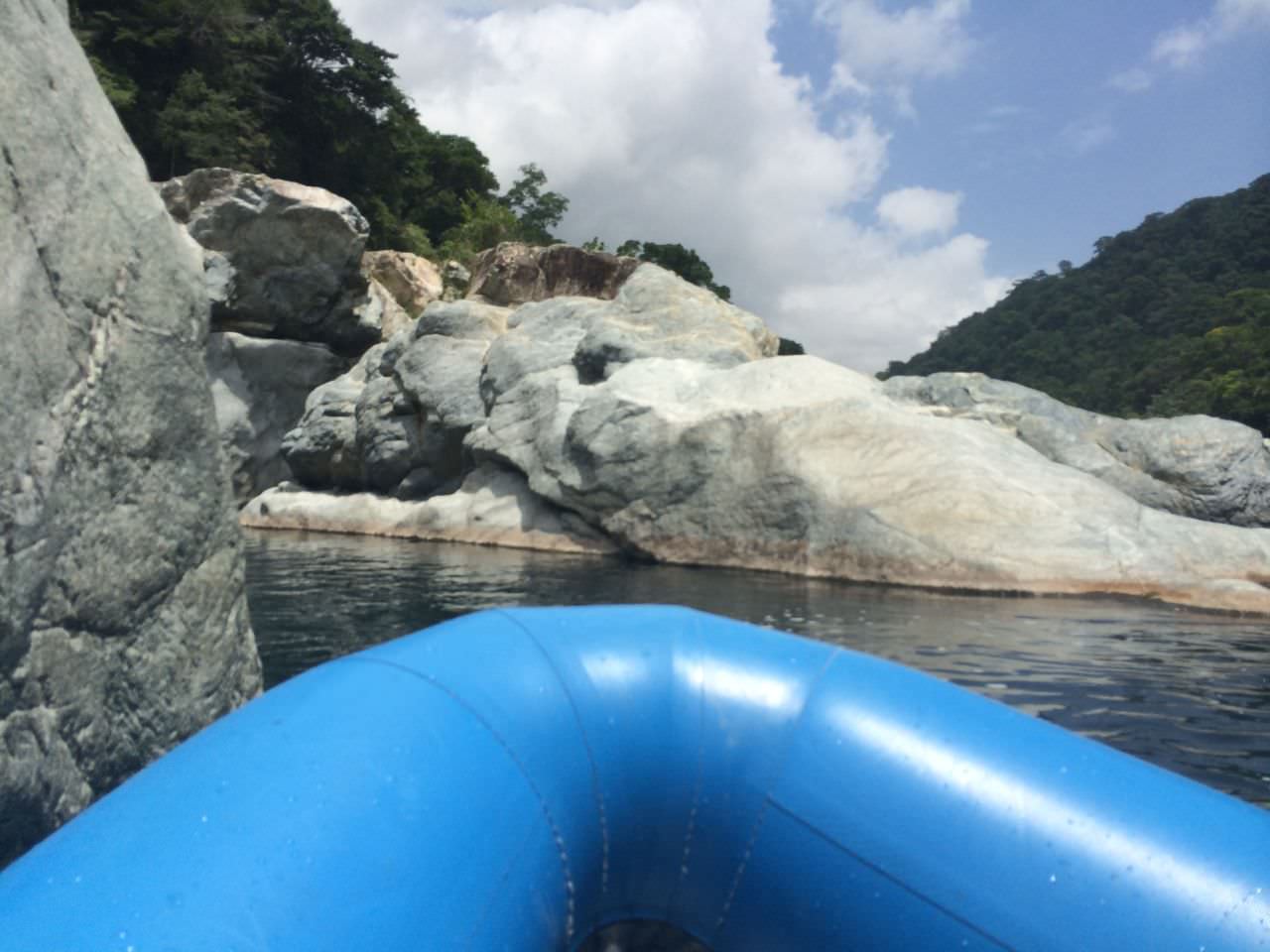 Anyways, we were soon in the raft and making our way down the river. The scenery, like most places in Honduras, was simply breathtaking. Lush jungle, huge boudlers, white water and all with Class III & IV rapids.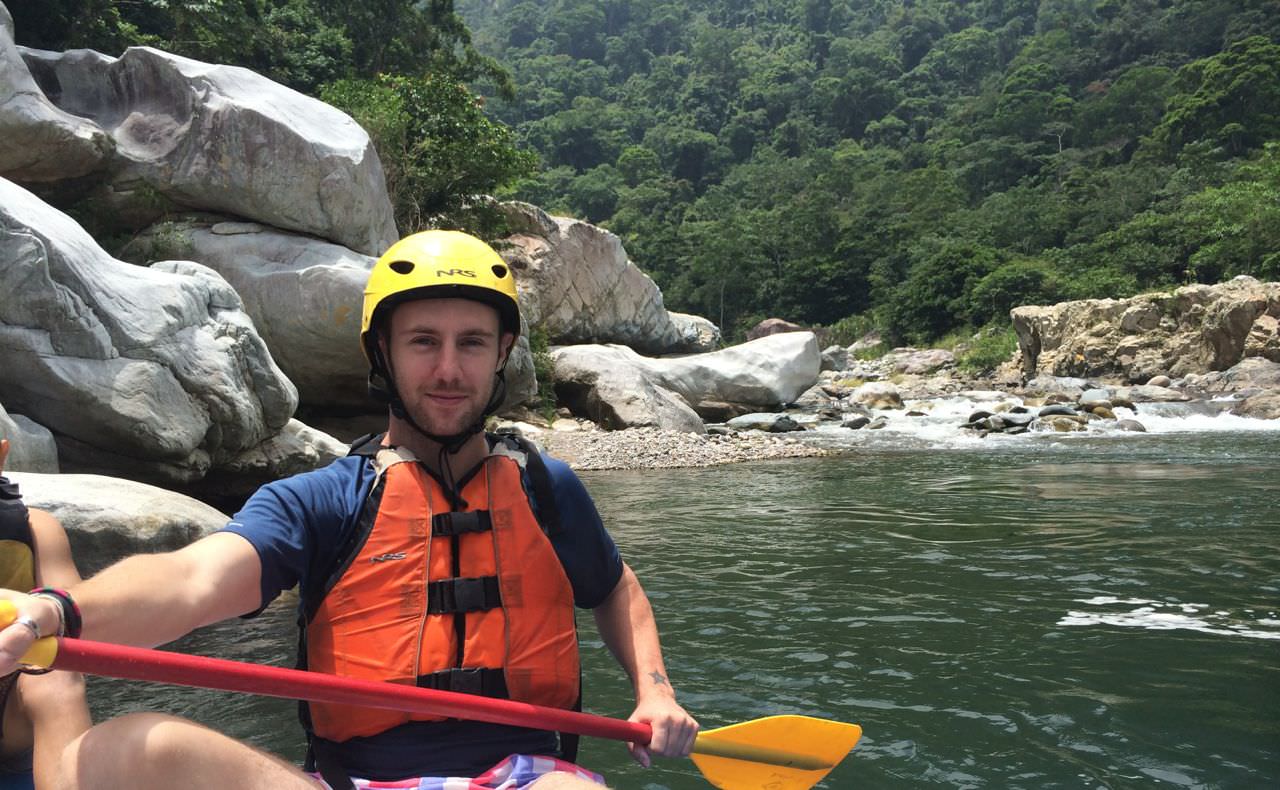 We rafted all morning,  and it was hard work. There was only the guide, myself and the owners eight year old kid in the raft so we were working hard, and I loved it.  This felt like the least commercial of all rafting I've ever done. It should go without saying that our raft was the only raft on the river we saw all day, the local operator was a superstar and the entire morning was a huge success.
Honduras just kept surprising me with how much fun it was, and what good value it was. Don't skip it folks, make sure you head here during your central American journey. Happy travels.