I'm a huge advocate of solo travel and aside from my recent trip to North Korea, I've never really been on a tour or anything similar. That being said, there's been a wave of new travelers jumping in the budget cruiseship bandwagon, partly due to so many cheap family cruises, so I thought I'd draw up a list of pros and cons for you to digest, in order to help you make an informed decision: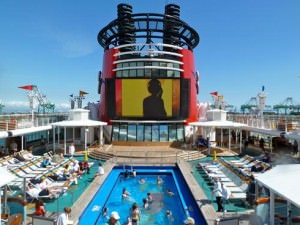 PROS
1)   Hassle free: When you feel the need to get away from it all, the last thing you wanna do is spend hours on the internet looking for 5 different flights, trying to save yourself $20 here and there. With a cruise you book one time and everything else is taken care of. No more headaches.
2)   Different destinations. A massive benefit of booking a cruise as opposed to a resort holiday means you can match your traveling desires with your holiday-making desires. That means cocktails by the pool but also getting to visit different places, just without the horrible 12 hour bus rides in between!
3)   Cost: Featuring in both the pros and cons list, this will come down to the deal you manage to get. Cruise ships can run up to $10k and more, but equally if you grab a last minute deal on some popular cruises you could find yourself averaging less than $50 per day.
CONS:
1)   Lack of freedom:
People often dream of an open road, a one-way ticket and no itinerary when they travel ( I certainly do) but with a cruise you're compromising that dream. You don't get to chose the route, or the activities and you're not free to wander to an unexpected destination.
2)   Stuck with the same company: Some cruise ships are huge, others not so much either way though if you bump into some people you take an instant disliking too, you're stuck with them for the duration of the trip. Hopefully though your ship will be large enough to give them the cold shoulder throughout!
3)   Cost: This can go both ways. In terms of holiday-making, cruises can prove much cheaper than a resort holiday elsewhere AND you get to visit more places. Comparing the price of a cruise with solo, independent travel however and the prices comparison doesn't look so rosy.  Cruises have come down in price a lot in recent years but solo travel is still cheaper.
I've still yet to take a cruise, but if the price was right and the timing was convenient I'd certainly be tempted. I don't think it's the way to travel the world but for a week or so of unrivalled, kick-back luxury it could be pretty sweet. If any of you guys have ever taken one, I'd love to hear your comments. Happy travels!