Don't be fooled by the reputation of the British. They are not all stiff upper lip and decorum, in fact, some bits of Britain couldn't be further from these stereotypes! The English Eccentric is considered to be a minor institution on the small island, and the fruits of their strange labours are just waiting to be discovered on your next UK holiday.

Teapot Island: The Brits do love their tea, but even for the most voracious of tea drinkers a collection of over 6400 teapots is probably a bit excessive! In Yalding, Kent you will find the astonishing collection of one woman, Sue Blazye, who has been collecting the china pots since the early 80s. Teapot collecting used to be quite a popular pastime, but sadly those days are gone and only three British pot manufacturers remain. Once you have seen your fill of novelty teapots in the exhibition head over to visit the Teapot Islands very own potter, Gary Seymour, and watch a master at work. Teapots may not be everyone's cup of tea, but such a strange and unusual attraction is surely worth a short visit. I'm sure they serve a pretty good cuppa in their cafe! If you're looking for accommodation near Teapot Island check out Web Cottages selection of holiday cottages in Kent, many of which come equipped with, you guessed it, a teapot!

Brighton Sewer Tour: Spend a few hours wandering the depths of this marvel of Victorian civil engineering. The tour begins under the Palace Pier and takes you through the sewer system, which still today disposes of approximately 100 million litres of wastewater each day, to emerge through a man hole in the middle of the Old Steine Gardens. Those Victorians certainly knew their stuff (or insert alternative pun here), and a tour through the sewers is sure to leave you with a greater respect for the ingenuity and skill of the men who designed and constructed a waste system that is still in use over 100 years later.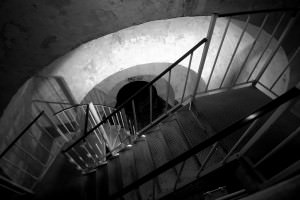 Bompas and Parr Jelly Mongers: From the past to the future! Bompas and Parr are a culinary duo who has been pushing the limits of food and art since 2007. Together with a team of cooks, architects, and graphic designers Sam Bompas and Harry Parr create spectacular experiences that test the boundaries of their medium of choice, jelly, and construct awe inspiring architectural art pieces which are too amazing to eat! Jelly is only the tip of the iceberg though – the team designed a five tonne chocolate waterfall in 2011, and recently flooded the roof of Selfridges to create an acid green boating lake! Oh, and if you fancy it, you can hire their team of explosives technicians to detonate your wedding cake. Why, you may ask? Why the heck not!?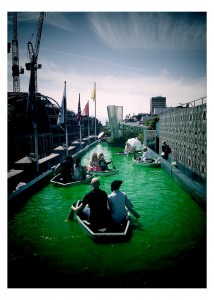 1. Teapot – http://www.flickr.com/photos/michelle_magnum/2390683089/
2. Brighton sewer – http://www.flickr.com/photos/kevinbotto/5143428038/
3. Bompas and Parr – http://www.flickr.com/photos/whatleydude/5973734016/