When it comes to booking a getaway, most travellers feel that they must venture further afield in order to source the perfect holiday. Relaxation, fine food, imposing architecture and top-notch spas are closer to home than you think.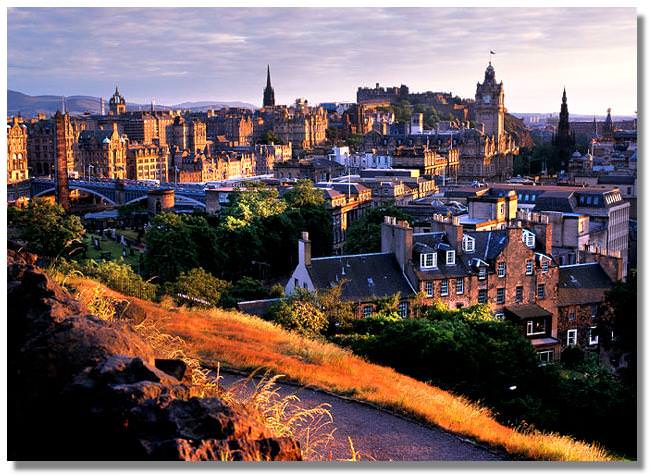 History
From the famous castle to the surrounding picturesque hills, Edinburgh is certainly an area of astounding beauty. Few cities boast an equal amount of history as they do modernity but Edinburgh manages it all despite the fact the origins of this city can be traced back to the Middle Ages.
Those that choose to visit this area will discover a rich and captivating heritage. Both the ambient cobbled streets and imposing architecture allow guests to feel as if they are visiting a bygone era.
Culture 
When it comes to culture in this inspiring city, there is plenty to see and do. The UNESCO World Heritage site boasts a continual memento of the enlightening keystones of this capital. Edinburgh is described as a 'city built on books' and proves to be inspirational to various authors, artists and writers. This is possibly why it is titled the City of Literature.
The many theatres, galleries and museums offer an insight into past and present aspects of the area. Edinburgh is also famed for its many festivals, including the renowned Edinburgh Fringe which takes place in August.
If you wish to attend this year's event, simply look online for flights to Edinburgh.Flybe offer a number of low cost deals from various airports.
Eating Out
It's safe to say that you'll certainly be spoilt for choice when it comes to choosing an eatery in Edinburgh. Restaurants are far from generic and there is a wide range of fine cuisines to select from. The Shore, an area by the waterside, is home to a large number of bistros – many of which focus on seafood. A number of contemporary, traditional and upmarket venues can also be found on Princes Street.
Shopping
Browsing the many boutiques and department stores in Edinburgh is a memorable experience in itself, with the three main areas being George Street, St James Centre and Princes Street. One of the most notable buildings houses the recognised department store Jenners, which rests in an exquisite establishment of Victorian magnificence.
A shopping weekend here is unlike any other and as well as the many high street and designer stores, the stunning views and striking architecture are all part of the experience.