When passengers choose a Princess Cruises the goal is to "escape completely" and that is exactly what is intended with destinations including the Alaskan wilderness, South America, the Caribbean and even a 100 day world cruise including 40 exotic ports. The Princess experience assures that with Princess Cruises each itinerary is well-planned to make the most of time and value with friendly crew members, gorgeous state rooms and some of the best food and entertainment in the industry. You can book cruises with Virgin Holidays Cruises here, check them out, they might have some good deals on at this time of the year.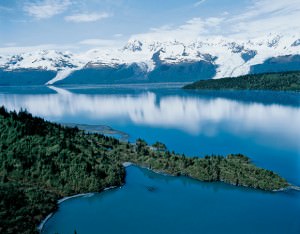 The 2013 World Cruise on the Pacific Princess
Enjoy an amazing adventure which lasts for 107 days aboard the lux Pacific Princess embarking in Fort Lauderdale, Florida and bound for 40 destinations including Venice, Italy, Sydney, Australia, The Easter Islands, Dubai, Istanbul and even a stop at the legendary Taj Mahal. Tours are provided ashore by professional, hand-selected guides who are experts in the art of travel and tours range from the brief yet informative to the highly active.
Hawaii, Tahiti and the South Pacific
All the cares in the world melt away on a 14, 15 or 35 day cruise departing from Los Angeles or San Francisco and arriving in the Hawaiian Islands, Tahiti and the South Pacific. While ashore experience the magic of the Polynesian people with traditional dances, food and even luaus or fascinating ports including Bora Bora, Moorea and Raiatea.
The Adventure of the Caribbean
All the beauty of the Caribbean is a short voyage away with heavenly-blue water, many varieties of tropical fish, mysterious jungles and wonderfully warm people. Choose among Eastern, Western or Southern Caribbean destinations departing from Ft. Lauderdale with stops in port cities of Antigua, St. Maarten and the exclusive Princess Cays. Western Caribbean Cruises explore Mayan ruins in Belize and the Island of Cozumel and the lush landscape of Roatan. To the south lies Aruba, Dominica and Grenada with stunning tropical gardens and pristine beaches waiting for exploration.
Taste the Flavour of Latin America
Embark on a truly unique adventure along the Atlantic or Pacific coasts of South America with mythic sights like the Andes or the Antarctic Peninsula. Experience the history of the Inca people of Peru or the awe-inspiring flora and fauna of the Brazilian and Argentinean rainforests. Ashore, enjoy delicious fare like paella, seafood, beef and spicy chili peppers.
North, to Alaska!
Alaska cruises travel through some of the most beautiful, unspoiled countryside on earth. In the land of the Northern Lights park ranger come aboard to discuss marine life, glaciers and the rugged wilderness of this once in a lifetime destination. From the ship sights like the Inside Passage and the Gulf of Alaska unfurl themselves in a splendid panorama. On land Princess Wilderness lodges allow for further exploration of this amazing land with direct transport to Glacier Bay and Denali National Parks.