While pet owners adore their furry friends, many have found in the past that owning a cat or a dog can rather limit travel plans; even if you could bear to leave your pet with a friend or a kennel/cattery, longer trips were usually out of the question. Taking your pet abroad was also a no-no, as it faced a long period of quarantine on its return to the UK.
However, that was before the introduction of the Pet Travel Scheme, which has made it much easier for your pet to go abroad with you. More details on the scheme  can be found at the Defra site, but by ensuring your pet has vaccinations and identification you can avoid the need for quarantine on your return.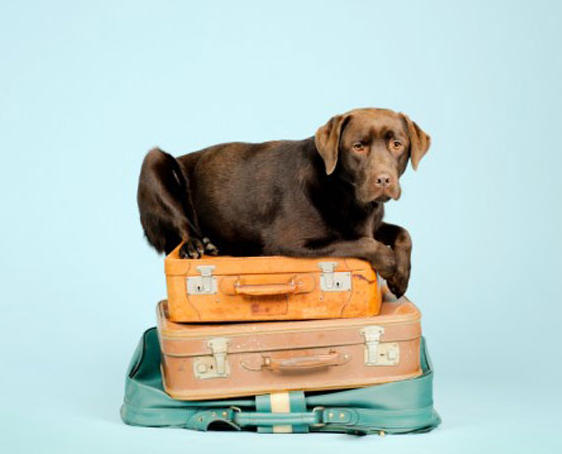 Another way that life has been made easier for those wanting to their pet on holiday is the approach taken by Eurotunnel, which claims that pets using its shuttle trains are 'treated like any other member of the family'. The approach is certainly working,  with the company recently announcing that  record numbers of pets are using its shuttle services, which include dedicated pet-walking areas and free waste bags.
But if you want to take your pet abroad with you, what steps do you need to take? Here are some tips:
Get insured
Make sure your pet insurance is up-to-date and covers you abroad; vet fees can be huge and repatriation of a sick animal is also very expensive. Policies  like this from Pets at Home that have comprehensive coverage are worth paying a little extra for.
Training
A bouncy, exuberant dog may be fun at home, but could cause problems in a confined space for a long period of time. Teaching your dog some behavioural skills – including the ability to socialise with other pets – in the lead-up to your trip is advisable.
Get the right tools
You'll need a pet carrier which is robust enough to deal with an excitable animal, a water bowl and a few toys and treats to keep him or her entertained and calm during the trip. Remember that the carrier is as much for your own safety as it is for your pet's!
Pack a bag
Your pet should have its own travel bag with all its essential kit in, including a favourite blanket, food and water, any medication it might need and, of course, that all-important travel documentation.
Practice
Animals can become agitated when riding in cars, so if your pet is not used to travelling it is worth going on a few short practice runs beforehand rather than jumping straight into an eight-hour drive.