Peregrine Adventures are making it easier than ever for everyone to experience for themselves why those who have been to Africa fall in love with the continent. Intrepid Travel is currently offering 15% off a huge range of tours in Africa so you can experience more for less.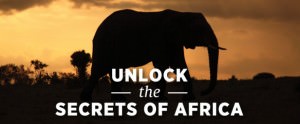 If you'd like to get away for a quick break but still have the chance to experience a wildlife safari with some of the world's most exotic animals and incredible natural vistas, then the Peregrine Adventures Kenya Lodge Safari tour is what you're after.
This tour features incredible experiences in the Meru National Park with a landscape that changes in tune with the seasons. Depending on the time of year you go, you'll either see tall grass that gives the big cats a better chance at hunting, or a more arid appearance that allows you to see for vast distances. It's particularly interesting to see how the animals start to adapt their behaviour to their environment and which environments are better suited to the different animals. Since Meru National park encompasses forest, savannah and swamp, there's plenty of opportunity to see this first-hand.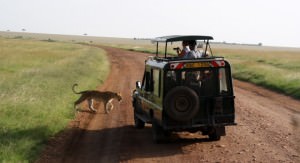 You'll also have the opportunity to stay right at the edge of the Meru National Park in the Peregrine eco-lodge, nestled in lush forest with small streams passing by. Of course this eco-lodge still has 15 rooms with a modern décor and private ensuites and the grounds feature a bar and restaurant that serves fresh produce from neighbouring farms.
Since this is a safari trip, the tour moves on to Lake Nakuru National Park that features a range of different animals. The most famous of which in this area is the flamingo, simply because there gather here in huge numbers that can occasionally reach up to two million. With this many flamingos, it can feel like you're looking out over a sea of pink.
Finally you'll move on to the Masai Mara National Reserve where you'll have the chance to spot the black-maned lion, the leopard and if you're lucky, the cheetah. Of course for all of these incredible predators to survive, you need to have a food source, so you'll see the huge heards of wildebeest, zebra and gazelle that move around the grasslands for food
The interesting thing about going on Safari is that each day brings different experiences, and by visiting different national parks, that change is even more dramatic. You don't want to miss out on the usually elusive cheetah crossing the road or resting up a nearby tree that would provide an incredible opportunity to take some photos. Thankfully you'll typically spend 2 or three days at each game reserve, so you're unlikely to miss out.
This is only one example of a tour that Peregrine Adventures are running and it's incredible how much you can see in such a short time.
If the tour mentioned above is too short, visit the Peregrine Adventure site to find out more about the range of tours in Africa that are available with almost all of them currently offering a 15% discount.