Auckland happens to be the biggest city in New Zealand and despite the role that it plays in the commerce in the country, it is quite accessible and it is close to great spots. Irrespective of the direction you take, you'll find yourself looking for a camper van rental such as the ones in www.snapcarrentalauckland.com. The best means to get around a country with so much natural beauty as New Zealand would be to ride in a van. This way, you can pull your stops on all the best places that catch your fancy. Bringing a camper would ensure that even if you decide to call it a night in the middle of nowhere, you can still remain comfortable in your makeshift accommodations. Needless to say, here are the nearby destinations that you might want to check out if you ever find yourself bored with Auckland.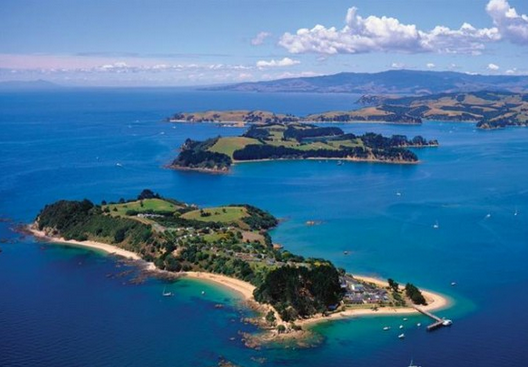 East – A String of Lush Beaches and Hauraki Gulf Islands
The waterfront from Auckland happens to lead to a string of wonderful beachside suburbs. The first on the string is Okahu Bay where stopping by Bastion Point Resort is a must do. From the reserve, you can have a full view of the islands, the harbor and the city. Next stops would e Kohimarama, Mission Bay and St. Heliers. Although these beaches can easily fill up your day, you can opt to continue to the suburban beach in Buckland and Eastern and proceed to Howick and Maraetai. If you are up for driving through vineyards and farms, you can continue towards Whitford and Clevedon to Kawawa Bay which are rural districts that feature great views of the country.
While going East, you should not miss the chance to spend a bit of time in at least one of the islands in Hauraki Gulf. The one closest to Auckland is Rangitoto which happens to be a volcano that erupted 500 years ago, there's also Waiheeke Island where you can find beaches, cafes and vineyards. Just 50 miles from Auckland's center, you can reach the Great Barrier Island.
West –Wild Coasts and The Ranges in Waitakere
Beaches in the Eastern coast are known for their calmness contrary to what you will experience from the beaches in the Western Coast. The beaches here are the perfect place to feel raw nature with the pounding surf and black sands. Swimming in these beaches is quite safe as long as it is done before the lifeguard flags. While the beaches are great, people who love hiking and walking should stop by the volcanic mountains known as Waitakere Ranges. The ranges are covered by a subtropical forest making it perfect for a nature trek.
South – Bombay Hills and Beyond
By traveling south from Auckland, you will be heading towards the Awitu Peninsula and the lower Manukau Harbour. For those who are avoiding tourist traps, this direction is perfect because you can barely find tourists in this direction. Most people that you are going to encounter are locals who are more than willing to talk about shipping in Manukau. Another great thing about this direction is that it is headed towards the pretty towns of Tuakau, Pukekohe and Waiuku which are in the Auckland's side of the Bombay Hills.
North –Towards Hibiscus Coast
When you decide to travel north from Auckland, you will come to see Hibiscus Coast which is being developed rapidly. Towards your journey, you can pass by one of Auckland's best beach which can be seen in the town of Orewa. The coastal route passes through Hatfields beach, the lovely Bohemian settlement Puhoi and Warkworth, a charming town set beside a river. From this town, you can find yourself lost in a string of wonderful beaches and a couple of highlights such as the Tawharanui Peninsula.