Bucket list time folks! I may have scuba-dived, bungee jumped, parasailed and jetskiied around the world but I'm still pretty terrified of heights. I have skydived once before, in Australia, and having been on the verge of tears for most of the build-up, once was enough for me or so I thought.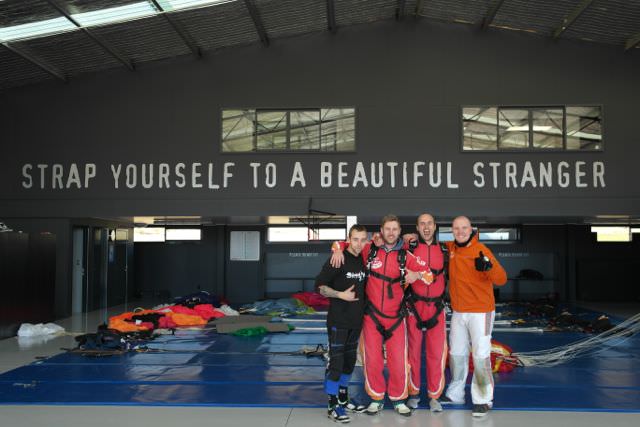 I was backpacking around New Zealand quite happily until it all went a little awry. Step forward Anthony 'peer pressure' Middleton from Man Vs Clock and I find myself either facing the prospect of my manliness being called into question (never gonna happen) or being stuck in a plane 15, 000 feet in the air with door wide open and a parachute strapped to my back. Living up to the testorone filled stereotype, I couldn't back down so up we went.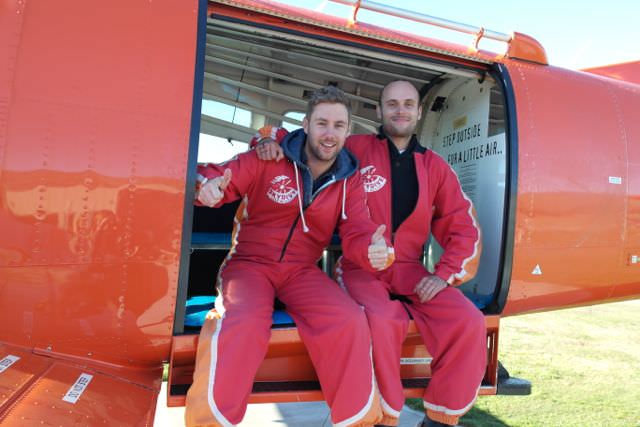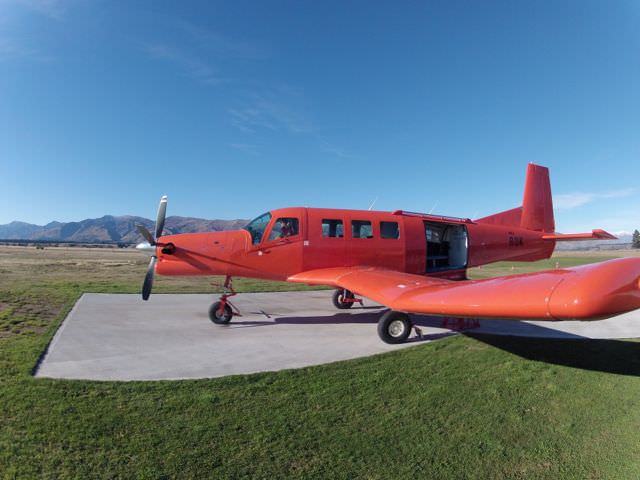 We were in Wanaka, New Zealand which is one of the most beautiful spots in the whole country, and one of the most beautiful spots in the world to Sky Dive. On a clear day you can see New Zealand's highest mountain Mount Cook as you're free falling through the air, snow capped mountains all around you and Lake Wanaka staring right back up. It's really something.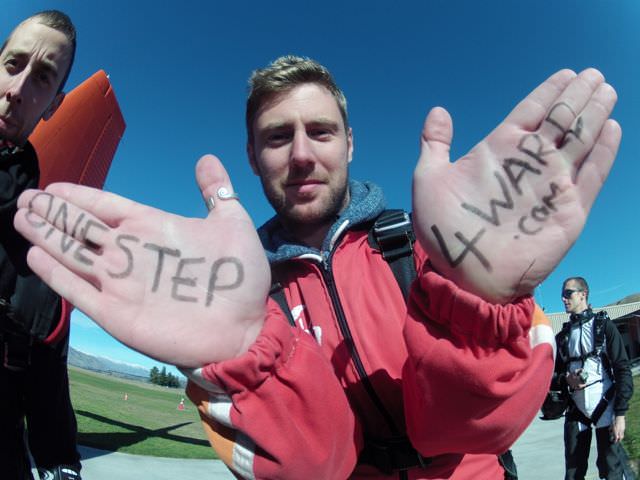 Upon seeing me turn (and remain) ghostly white from entering the office at Sky Dive Wanaka, the girl behind the counter told me that people's second sky dive was always the most enjoyable. My thoughts went something like this "whatever love, get out of my way, put the f*cking boiler suit on me, take me up, throw me out of the plane in tears then take me to an irishbar for a Guinness so I can recover from this hellish experience"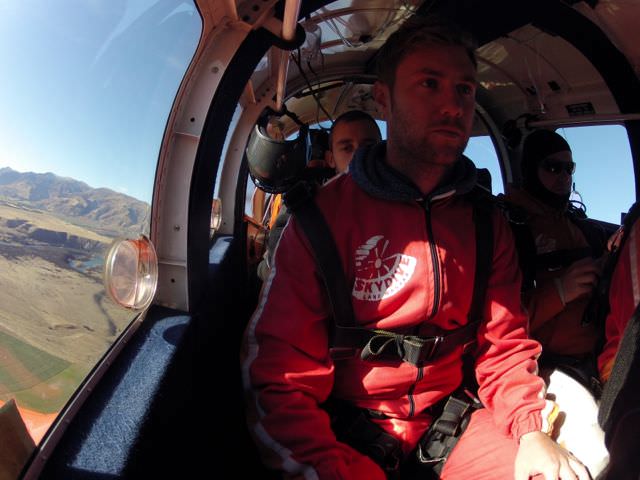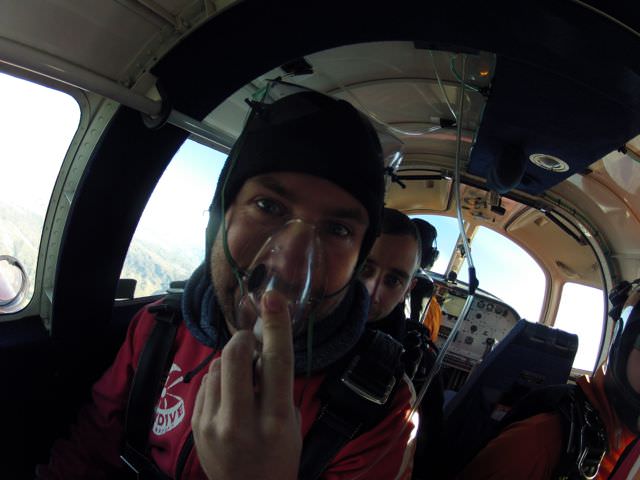 We went through the safety routines, then in what seemed like minutes we were in the bloody plane on the way up with the instructors cracking jokes and me trembling like a 5 year old girl on the way to her first day at school. Soon we were at 15, 000 feet. We had organised a co-jumper to video the whole thing (video below) and a guy to photograph the event so I was supposed to put on a brave face, but to be honest as soon as we reached 15, 000 feet the fear disappeared. And the girl from the counter was right. The second time around is awesome.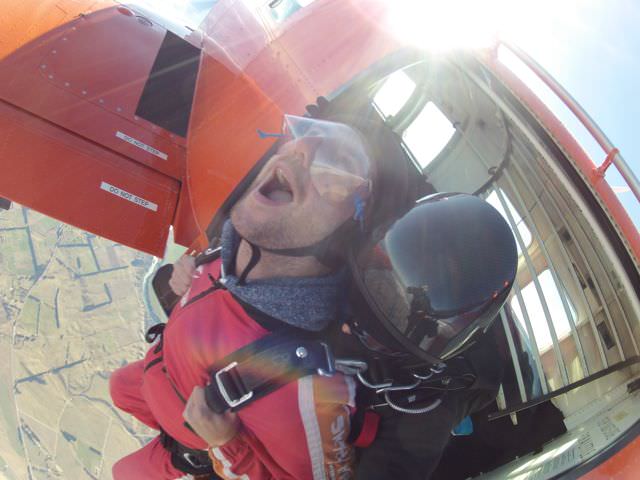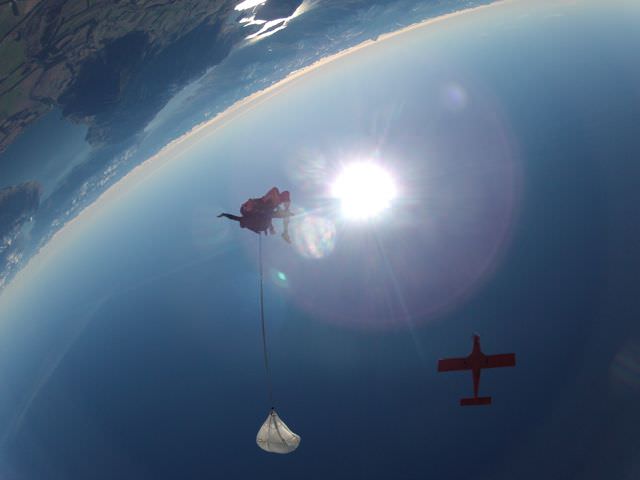 Finally I was loving it, ready to jump I actually asked to go first. When we left the place it was ecstasy, free falling for almost one minute, looking at gorgeous New Zealand and I really had a moment of appreciation. Appreciating New Zealand, appreciating travel, appreciating my lifestyle – you know one of those moments when everything comes together, and you know you're on the right path? Well, this was it.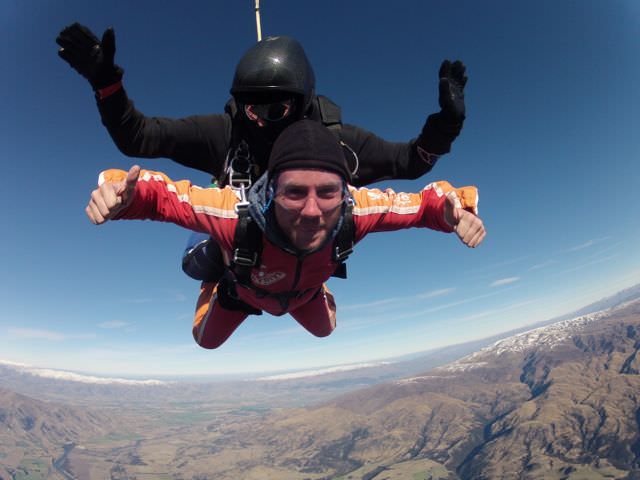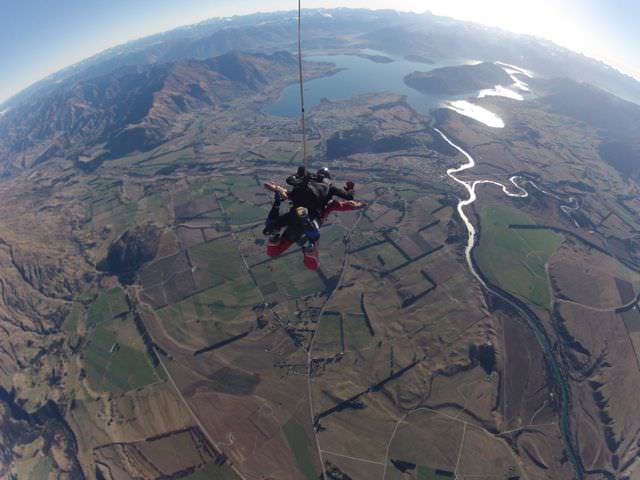 The parachute opened soon after and I got to soak up the vistas for another couple of minutes. Adreniline wass pumping through my veins so I had this strange clash of peace and excitement, pretty cool. I landed and wanted to go straight back up. My fear of skydiving has officially gone, I'm ready to go again.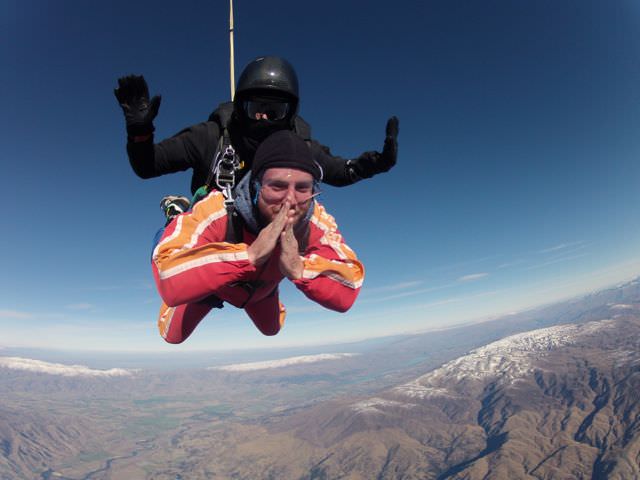 Sky Dive Wanaka were head and shoulders above my first experience, I couldn't recommend it highly enough. Not only is the setting breathtaking, but the staff are so reassuring. The divers are great fun too. Now all I have to do is decide where to do my next one!
If you want the version with audio (much better, you can tryly gauge my fear there!), it's on my facebook fan page video section here. If you want the partypooper youtube version with no audio, it's just below: