Fabulous Vacations in Hawaii – 5 Day Itinerary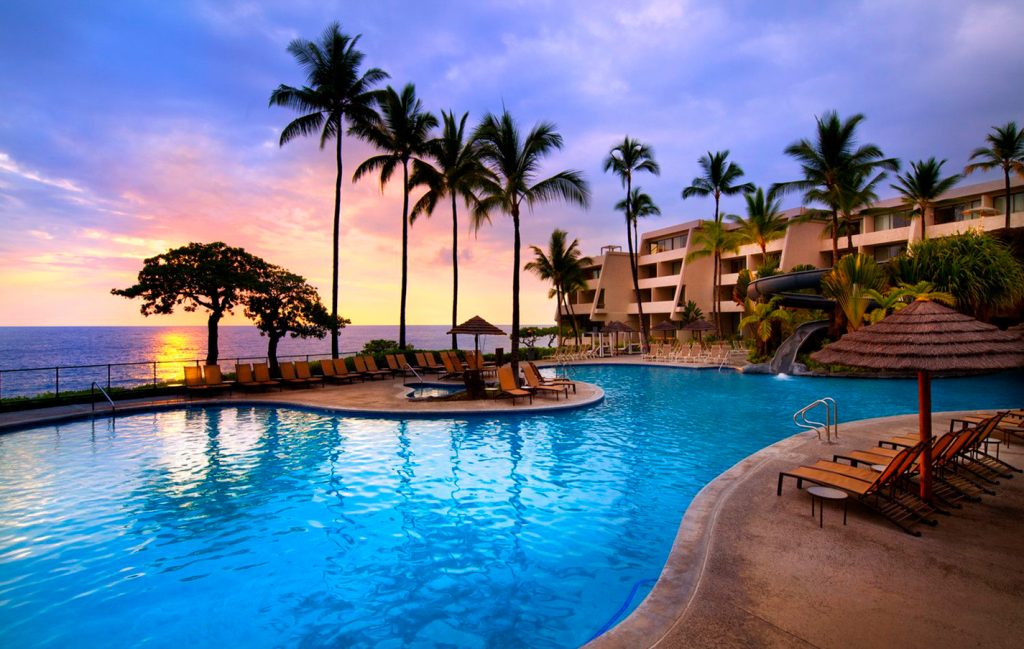 Most vacationers will say that their desire is to find an island paradise with sensational accommodations. This is one of the reasons that travelers from around the world settle in Hawaii each year for vacation. The amazing landscape sculptured and made excellent due to volcanic creation is a part of the popularity of this state.

The sights and sounds that individual islands like Oahu offer are another thing that draws tourists. Once they have settled on the destination, vacationers will consider their accommodations. Hawaii.gov reports that on average vacationers stay 8+ days here. Fortunately for them, Hawaii beachfront rentals are available to vacationers. Let's take a look at some things to put on the itinerary.


1 – Explore Your Surroundings

It doesn't matter whether you are traveling individually, with a loved one, or the entire family. This is the perfect choice for vacationing. Vacationers who book their hawaii beachfront rentals soon find that simply exploring their surrounds is a treat. It is possible to reserve a villa location with two, three, and four bedrooms.

Along with providing sensational views of the ocean, these exceptional rentals typically have private pools. Villas and homes in this category are designed with gorgeous interior décor. These locations are perfect for relaxing and communing with nature. Nearby attractions and landmarks are bonus spots to explore.


2 – Enjoy the Pacific Ocean

The Pacific Ocean has long been an attraction to enjoy for vacationers in Hawaii. You may want to find adventures to participate, such as surfing, snorkeling, and jet-skiing. It is easy to purchase tickets for area excursions and activities on the water. There are also fun activities for children of all ages and interests.

As the only U.S. state that is situated in Oceania, Hawaii is composed solely of islands. Oahu is probably the most visited but the other islands hold their own charm and traditions. They have the Pacific in common but are very unique. Those who want a little less adventure will enjoy swimming and sunbathing along the shore.


3 – Sample Terrific Cuisine

It doesn't matter which part of the state vacationers select. They will discover a wide array of cuisine options to choose from. There is no better way to immerse yourself in the culture here than by sampling the fare. The average traveler soon finds that there are many roadside locations, fast food, as well as, fine dining restaurants in places like Waikiki.

Saimin, manapua, and shaved ice are three of the top choices that locals point vacationers to. They will be able to find something here to accommodate every member of the family and their tastes. Poke is another cuisine choice that works to define a lot of Hawaiian appetites. Travelers might dine on scrambled eggs and Spam for breakfast or sushi for dinner.


4 – Tour Area Beaches

When vacationers choose this particular state to visit, beaches are a big part of what they have in mind. Many are surprised at the number of truly amazing beaches there are to visit in Hawaii. This is true no matter which island your luxury accommodations are on. Escape Here rates Hanalei Bay Beach as the number one option for vacationers of Kauai.

The water here is a greenish-blue and it offers two miles of sandy white beach. Kaanapali is deemed the best example of what Maui presents to tourists. The large lava rock here has also become a landmark that defines the beach. Any island that vacationers pick will present them with beautiful beaches and relaxing settings.


5 – Visit Popular Attractions

There are many exciting ways to visit popular tourist attractions for those staying in Hawaii. There are excursions, such as pirate's ships that travel to important locations. Land tours are another option for visiting these areas. A lot of vacationers rent vehicles so that they can explore at their leisure. Riding to Diamond Head or sailing the Napali Coast is good options.

It's easy to see why Hawaii is one of the world's most popular destinations. Booking travel details now is the best way to take advantage of this vast choice of thrilling accommodations, activities, and surroundings that are he