It's time to begin planning the family holidays for 2013. Go on a once in a lifetime trip filled with faraway lands and exciting activities. This upcoming year is all about adventure travel. Find your own Shangri-La while walking through Nepal in April.  Chill out on the white-sand beaches of the Mediterranean in July. Climb the infinite steps of the Great Wall of China in December. Whether you want a weekend away, or some ideas for a half term holiday, here are some unforgettable trip ideas for your next family holiday.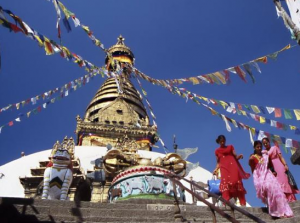 Everest Trek in Nepal
Be ready for an immersion into the mystic Everest Valley. This is a holiday fit for teenagers and parents up for the challenge of strenuous, continuous walking. (It's worth it.) Stay in local teahouses along the way as you make your way through alluring Nepal. Starting in Kathmandu, spot hidden temples filled with flowers and prayer flags and stroll through the bustling market squares. Leaving the big city, the true trek into the beauty and history of the Everest region begins. Glimpse the breathtaking Everest and the surrounding area from the renowned monastery of Thyangboche and cross paths with sherpas in Namche Bazaar, a major stop-off for climbers heading for Mount Everest base camp.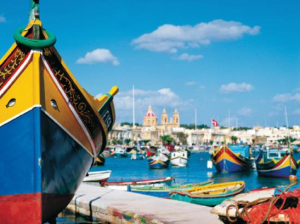 Relaxing Maltese Islands
For a stress-free holiday with the little ones, head to the Maltese islands at the crossroads of the Mediterranean.  Cycle through the hilly landscape of Gozo and stare agape at a sumptuous basilica in Victoria. Experience the daily routine of a shepherd, who tends to their goats and sheep in the gorgeous countryside. Ride a colorful boat to Comino Island to swim and snorkel in the azure waters of the Blue Lagoon. Finish it off in Malta's capital city, Valletta, which has been selected as European Capital of Culture for 2018 due to its rich concentration of history and architecture.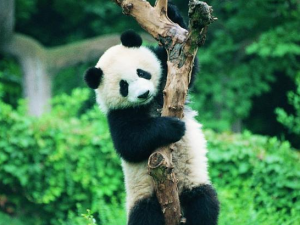 Land of the Dragon
For a longer family trip, China has much to offer, with varied terrain and stunning landmarks. In Beijing, dare to try the unusual food fare at the night market after an afternoon spent in Tiananmen Square and the colossal Forbidden City. Then head to the Great Wall of China and climb up… then toboggan down! A train to Luoyang brings you to Shaolin Temple, where the kids can attempt kung fu. Squeal at the adorable pandas at the Panda Research Center in Chengdu and see the beginnings of the Silk Route and the Terracotta Army in Xian. Head to rural Yangshuo and wander through local villages. Finally, bring it full-circle by ending in Hong Kong, a thriving metropolis.