For students in Hong Kong today, it's becoming more and more important to stay on top of the curve of competition. So many people are applying for jobs and striving to reach the top, that it often takes that extra bit of edge to achieve success. This is where having a private tutor can be that deciding factor in whether a student achieves their dream life in Hong Kong.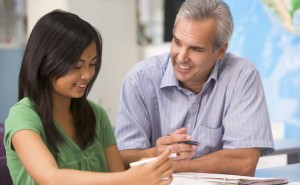 No longer is having a private tutor an extreme luxury that only the rich can afford. It's becoming more and more necessary and now, there is a great resource that easily connects students with tutors in all subjects and at all price ranges. This resource is called Findatutor, and it's designed to make the connection process as easy as possible.
Before Findatutor, finding tutors in Hong Kong used to be a daunting process. In such a massive city, it can be so difficult to find someone teaching the specific subject area that a student wants to learn. But this resource is so excellent because it puts thousands of tutors at students' fingertips.
So how does it work? If you're a student, you'll simply use the search box on the Findatutor homepage to search for exactly what you need. Think about things like what subject you want tutoring in, what your level is, and your location. Then, you'll be shown a list of tutors who match what you entered. You can see their photo, read a description and full bio, see their price, and read feedback from other students. If this tutor feels like a good fit, you can message them to set up a meeting.
For tutors looking for students in Hong Kong, Findatutor is a great resource to connect you with work! Sign up for a free account, and fill in the details of your profile. The more information you enter, the more likely students will be to contact you. Since Findatutor only charges a monthly fee, you won't have to worry about commission fees. And Findatutor does the marketing for you, so you just have to post your profile and let the students come to you! Whatever your subject matter, there is a student out there who needs just what you have to offer, and using Findatutor is the perfect way to connect you.
In addition to connecting students and tutors in Hong Kong, Findatutor also posts opportunities for learning centers which can be great for students looking to learn in a classroom setting. Overall, Findatutor's services are convenient and easy to use, designed to connect students with tutors as simply as possible.