Good things come at a price, and Paris is definitely one of them. Along with London and Venice, although a lot closer to the beauty of the latter, Paris is a city that can be a bit expensive for those who don't have money spilling out of their wallets. A simple espresso can cost you up to 4€ in some coffee shops and hotels and restaurants can be really expensive without being anything special. Aside from renting Paris apartments, there are other things that can help you save money in the City of Light that won't diminish your enjoyment one single bit.
In terms of museums, Paris has some of the best ones in the world, and although their entry prices won't leave you skint, there is no reason why you can't take advantage of the discounts that they have. On the first Sunday of every month, the Louvre, the Musée d'Orsay and the Centre Georges Pompidou among others, have a free entry, which can make it an art-packed day on the Sunday, and since most shops and places are closed on this day, it looks like an excellent idea.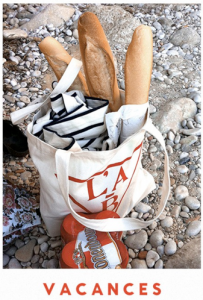 Photo by la-belle-vie.tumblr.com
Paris has many parks which are also free to go in and can offer a pleasurable morning or an afternoon with your family, friends or your partner. Whether it's the Jardin des Tuileries, the Jardin des Plantes, Parc Monceau and its lakes or the perfectly-kept Jardin du Luxembourg, they all offer plenty of green grass, trees and pleasant surroundings, perfect for a picnic, sunbathing or simply a nice relaxing walk.
If you're a bit peckish and fancy something nice to eat and drink for free (a big ask!) there is something you can do. Many markets in Paris offer free samples and tastings of wines and simple snacks, such as cheeses, nuts, fruit and, of course, wines. Obviously there's no exact date and time since these things are mostly spontaneous but you'll probably run into luck if you look around the markets in the Marais area, such as Marché Baudoyer, on Place Baudoyer.
For music, Paris also offers some free options. The Fête de la Musique is a street festival which brings out hundreds of musicians onto the streets who play and celebrate one of Paris' most famous and popular festivals. From reggae to rock, from hip-hop to indie, this festival has all the genres and is also completely free to go to. Also, La Défense Jazz Festival is completely free and it takes place from the 23rd of June until the 1st of July at the business district of La Défense.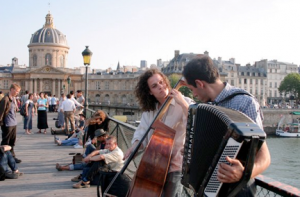 And lastly, if you get too hot in Paris you can go to Paris Plages, which are special beaches enabled on the shores of the river Seine, where you can sunbathe and jump into the river to cool down. One of the best beaches is the one on voie Georges Pompidou. After you've dried up, find out the timetables for the open-air cinema at Parc de la Villette, which most of the time is free, so you can enjoy a film almost every evening in the months of July and August.
Renting apartments in Paris is also a great way to save money. You can enjoy this city without having to pay a lot of money so make sure that nothing puts you off travelling to one of the most beautiful cities in Europe this summer.