Porto Alegre has more to offer than most people think. It's a great stop-off point either en route to Uruguay or coming from Uruguay, deeper into Brazil. Although it's great as a transit point, stay for a day or two and explore, it offers a lot more than you may think.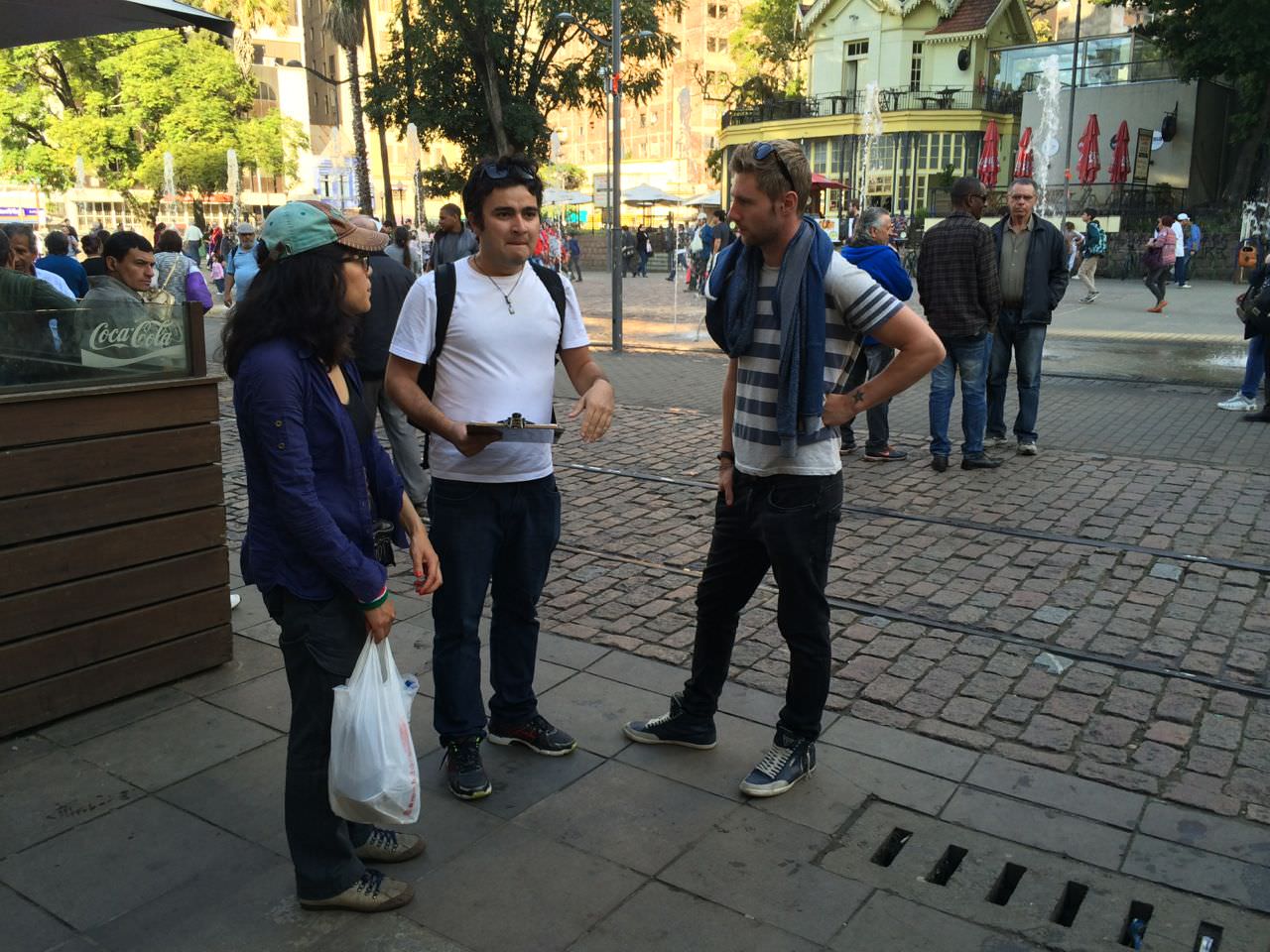 We had heard rumours of a walking tour in Porto Alegre, although people didn't know what we were talking about – however I'm here to save the day, check out the free walking tour here.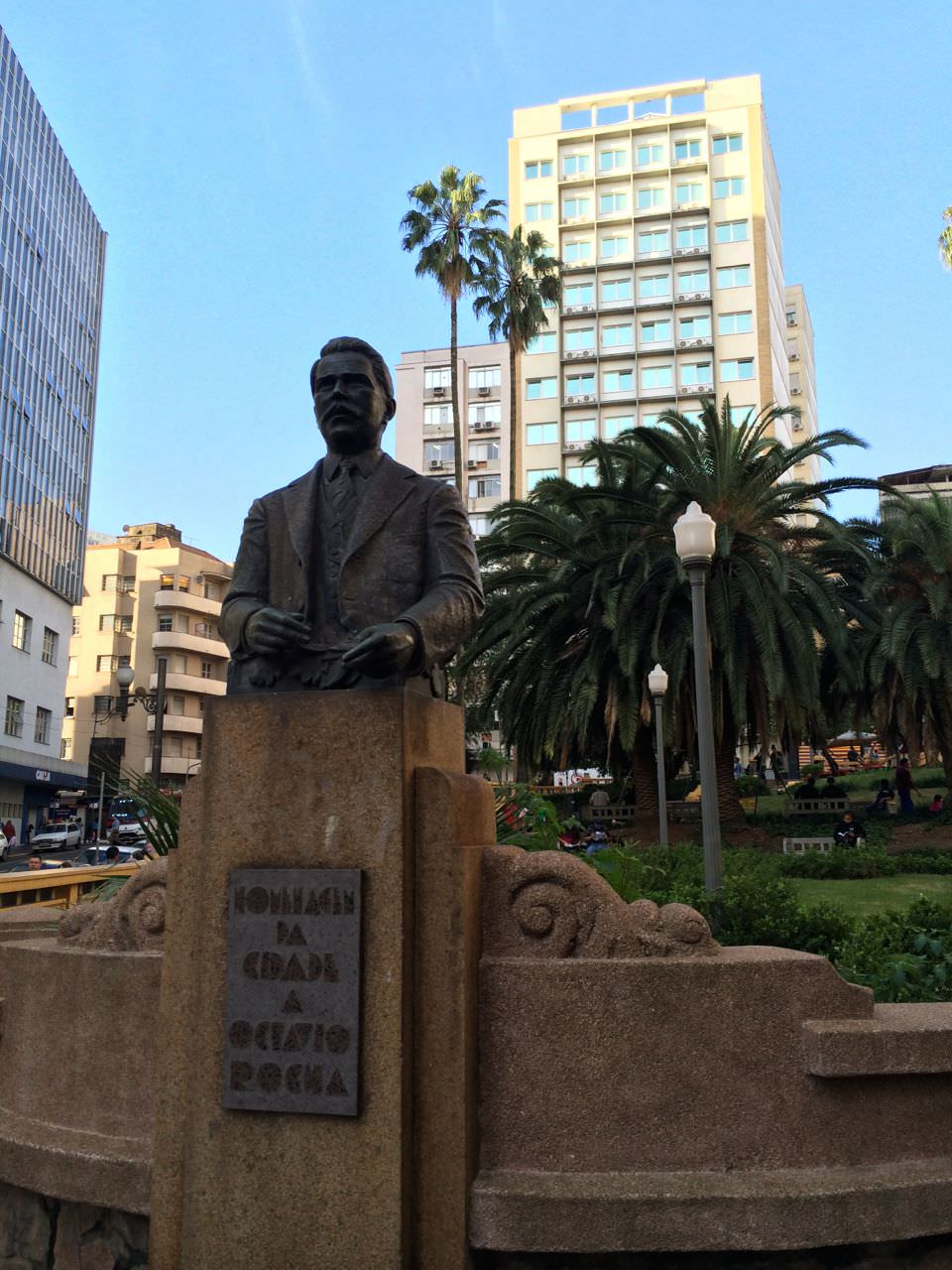 I organized for Tiago (who speaks awesome English) to come to our hostel to pick us up. He said the tour is very free and can take 2-4 hours. It sounded a little vague but he was bang on time and then we began to walk.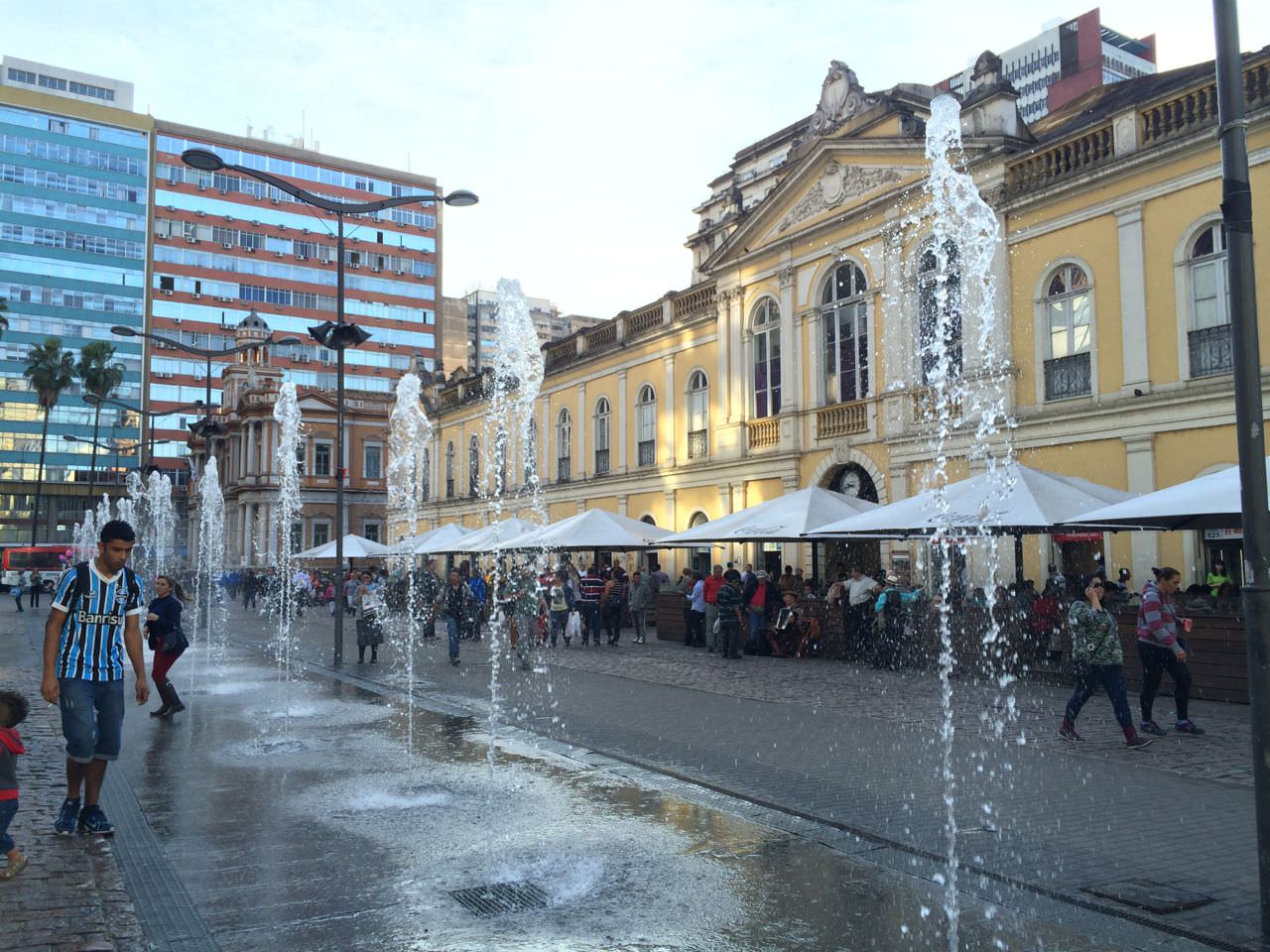 The reason the tour is so free is that Tiago, an engineer, and his friends want to promote Porto Alegre, so they researched the city, found out all the background for the various points of information then he moulds those points into the length of time, and style of tour, that you want. And for free, unreal!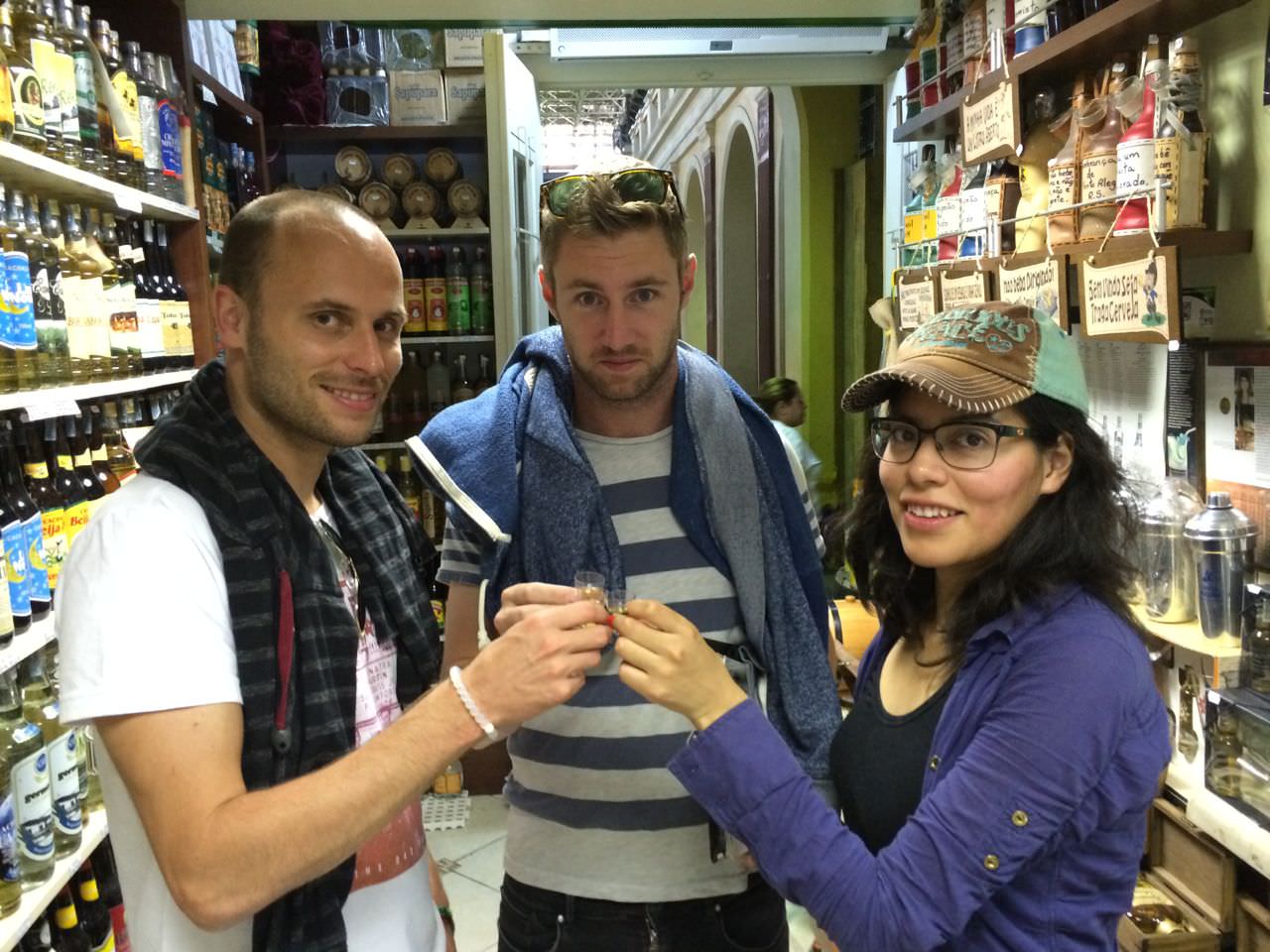 I had heard of a gorgeous sunset point in PA, so we agreed to finish the tour there and instantly he drew up a plan which would allow us to do that.
The tour meandered down various gorgeous cities and our first main POI was the local market. I won't spoil you with all the stories, but the city has dramatic history oozing out of every monument! Tiago was extolling the virtues of Cachaca, the liquor in Caipirinha so off we went to his buddies in the liquor store and some freebie shots were on offer. Let's just say none of us bought what we tasted, and leave it at that!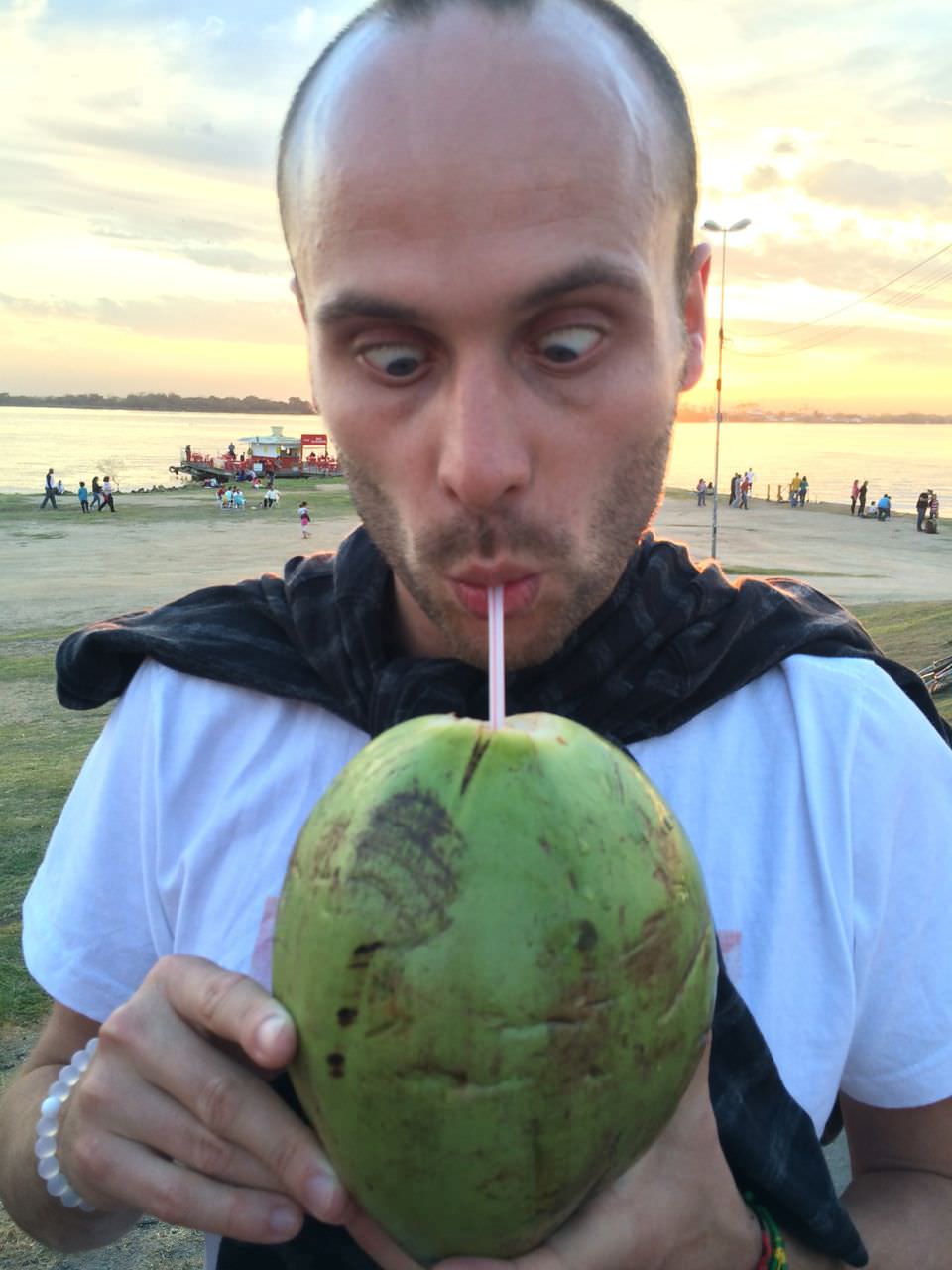 We wandered through more streets, stories of mistresses being locked up, buildings being torn down, drunken bars and scorned lovers were aplenty. But before long we ended up at the gorgeous sunset point.
There was a makeshift market selling sugarcane juices, coconuts, snacks etc Half of the good-looking people in PA seemed to be canoodling on the grassy banks and the atmosphere was perfect. I couldn't think of a better way to end the tour, and the sunset was spectacular.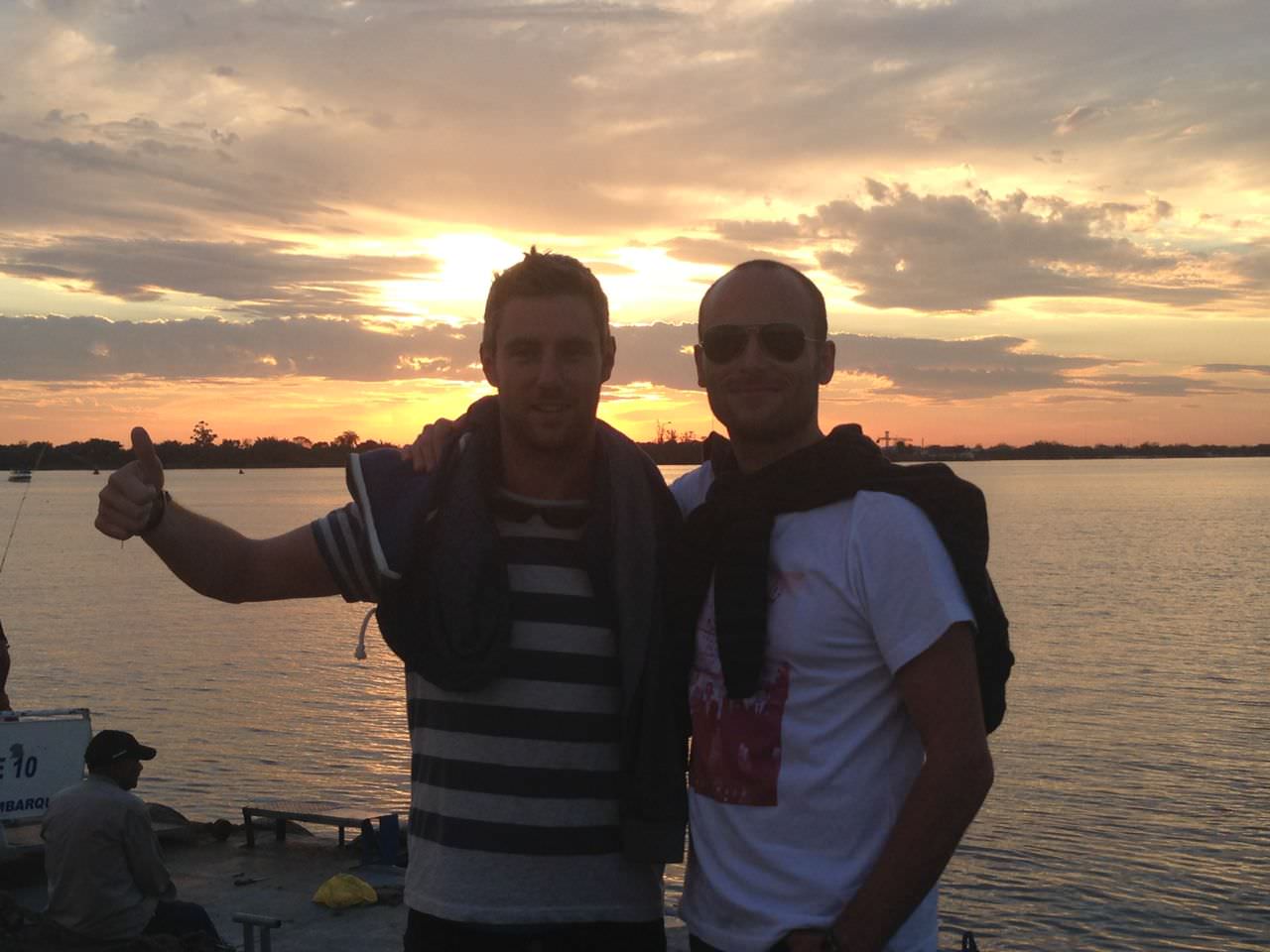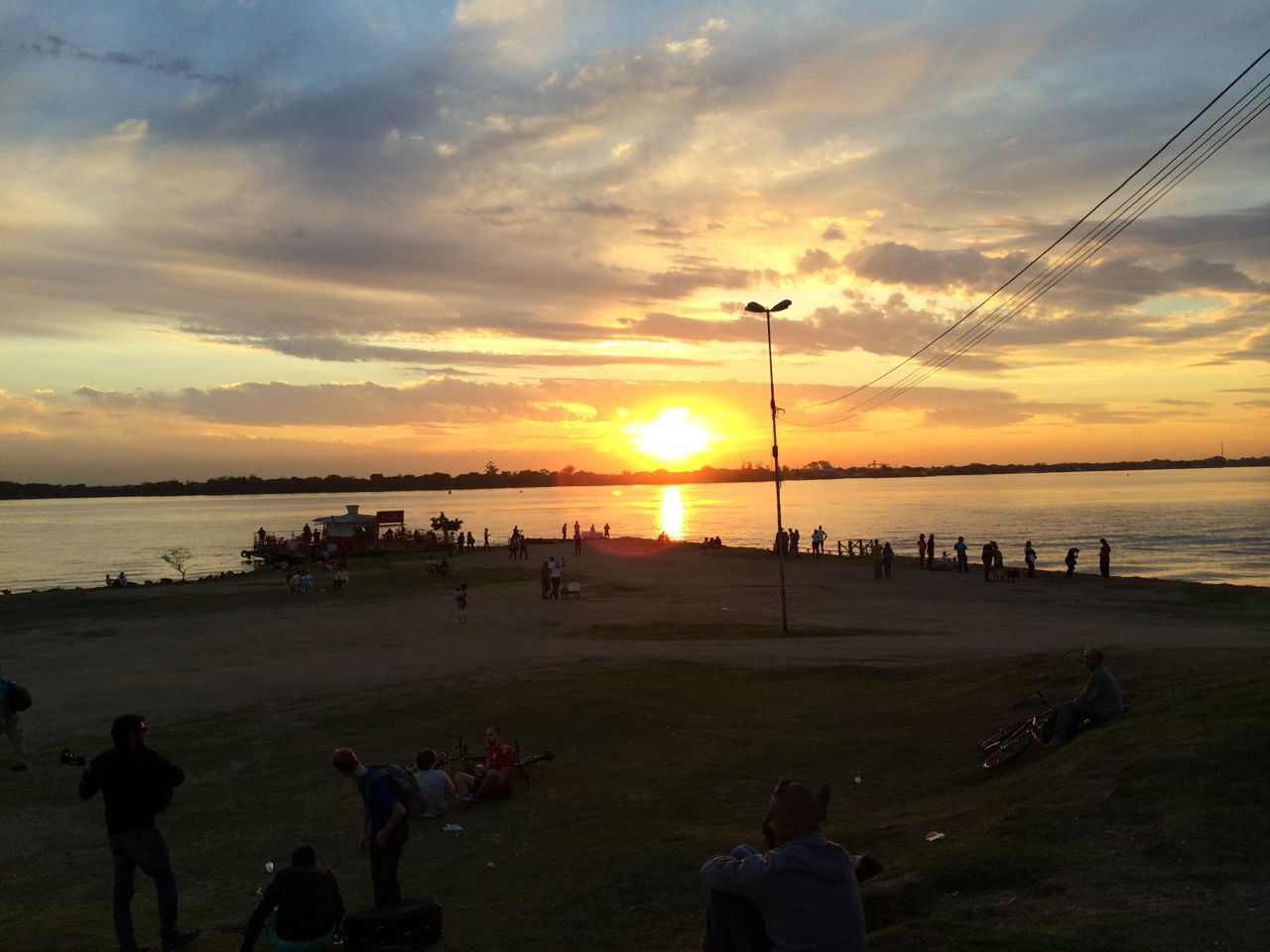 Thanks for the tour Tiago, and to anyone who ends up in Porto Alegre, be sure to contact these guys, they're great! Check out http://freewalkpoa.com/english-tours/ for free bookings. Happy travels!