If you make regular phone calls to India (or anywhere abroad), chances are you are wasting a fortune on expensive long-distance phone bills or inefficient phone cards. By far the best way to call India is using VoIP (' voice over internet protocol'), which routes your phone calls over your existing internet rather than down the traditional telephone lines.
The service has particular benefits for those who have people to call around the world. Whether you want to call family members who are travelling or living abroad, here are five reasons why should consider replacing your phone with a VoIP line: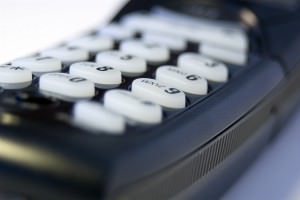 It's cheaper
Calling India using a traditional phone can run up some eye-watering bills for just short phone calls. If you have family living abroad who you want to stay in touch with regularly, these bills can add up quickly. VoIP cuts out these costs by running over an existing internet line and digitising the analogue phone call. Companies like Vonage offer a variety of competitive monthly deals, specific to a country of your choice. If you choose India, any calls made to India are included in the monthly fee. The only other cost is a small activation and delivery fee – the equipment is free.
It's easy to set up
You don't have to be technically minded to replace your phone with VoIP. You don't even need to have your computer running to make a call. A VoIP line works just like a normal landline, and can even be set up to work on your existing touchtone phone.  A small, portable adapter can be attached to your phone simply by plugging it in. Even the biggest technophobe will have no trouble in making the switch.
You get inclusive calls to India and other countries
As well as cheap calls to India, the VoIP packages from Vonage also feature inclusive calls to landlines and mobiles in the US, Canada, Singapore and Hong Kong, plus many other countries, including the UK. This provides fantastic value if you are likely to call internationally and takes the ease off any worry of expensive long-distance calls.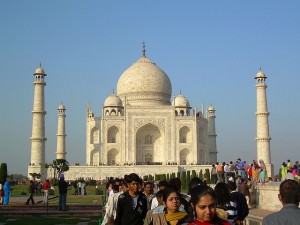 It's feature-packed
Not only are they extraordinarily cheap, the calling plans available from VoIP companies like Vonage also offer a broad array of useful and innovative features, many of which would not normally be available with conventional phone companies. For example, you can control your entire account online and keep track of all call activity from the last seven days. There is also the option to set up visual voicemail, which allows you to listen and track voicemail messages online. Other ingenious features include 3-way conference calling and an option to receive calls on up to five other additional phones numbers.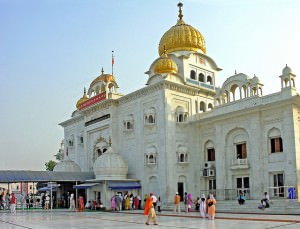 You can take your time
If you make regular phone calls abroad, you are probably used to constantly checking your watch, or working out the arithmetic in your head for how much the expensive call is going to cost you. With VoIP, you can think nothing of calling halfway around the world, just as you might call someone on the same street as you. When making calls to family or friends thousands of miles away, the luxury of enjoying a long and meaningful conversation, taking only long as necessary, cannot be underplayed.