I know, I know another post about awesome boats, what can I say – it's the best way to travel!! Anyway, jumping on board the ferry to France is one of the best ways to make the short trip across the channel. Thousands of people do it every year, but for those that don't there are a few things you should get to grips with. Here are five things you just may not know about the ferry to France: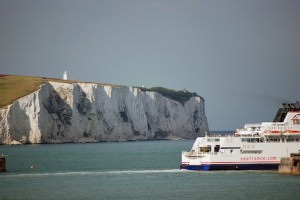 Usually departs every 30 minutes
There are loads of different companies which operate ferries on the different routes across to France. On the most popular of routes – Dover to Calais – there are ferries leaving approximately every 30 minutes every day. This is perfect for those travelling long distances on the UK end of the trip, meaning not only can you plan your trip to suit your own needs there is also room for manoeuvre if any problems are encountered along the way. Also, generally speaking you don't even need to book, just turn up and you'll get on!
You can get there in 75 minutes
For those wanting to get to France as quickly as possible, you'll be pleased to know you can do it in just 75 minutes, which is a much quicker option than dealing with all the hassle at the airport (plus, if you drive, you'll have your own car at the other end).
There's entertainment galore
The purpose of the ferry is getting you from A to B, but they like to keep you entertained while on board too. There's everything from an onboard cinema, arcade gaming (Pacman!), and enough bars to keep the thirsty people satisfied too.
You can shop till you drop
There are always a variety of different shops onboard the ferry, selling everything from wines, spirits, perfumes, toys and souvenirs, and in most cases the cost will be equivalent to Duty Free prices. You'll also be able to pay onboard in pounds or Euros, so whether you're going to or coming back from France you can spend whatever's in your pocket. This is an awesome place for a last minute gift, your girlfriend will never know!!!
You can get it cheap
Being able to catch the ferry at any time and then enjoy the onboard entertainment are certainly bonuses of making the trip to France on water, but the real advantage can be the price. With the market, especially on the Dover to Calais run, being extremely competitive there is always a great deal to be had. If you shop around and plan in advance it's easy to pick up some cheap ferry tickets ($2-$25) and really cut the price of your holiday, giving you extra cash in your pocket to enjoy in France.
For anyone backpacking around Europe, so many people jump on planes too easily. It's much more fun traveling by land so if you get the chance, take the ferry! Happy Travels!