La Fortuna, home to the iconic Arenal Volcano, is arguably Costa Rica's biggest draw. It's the home of endless adreniline sports, amazing views, rafting, rapelling, hot springs, the lot. So I made a beeline for La Fortuna as soon as I reached central Costa Rica.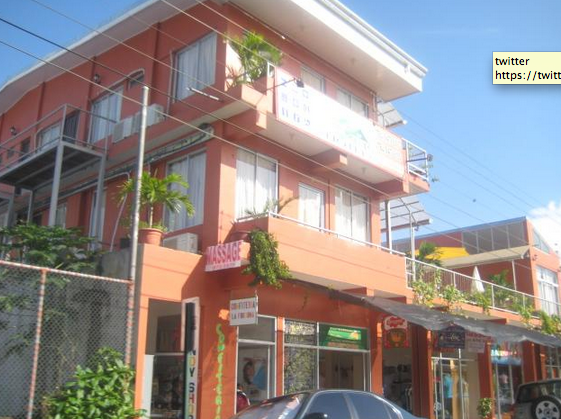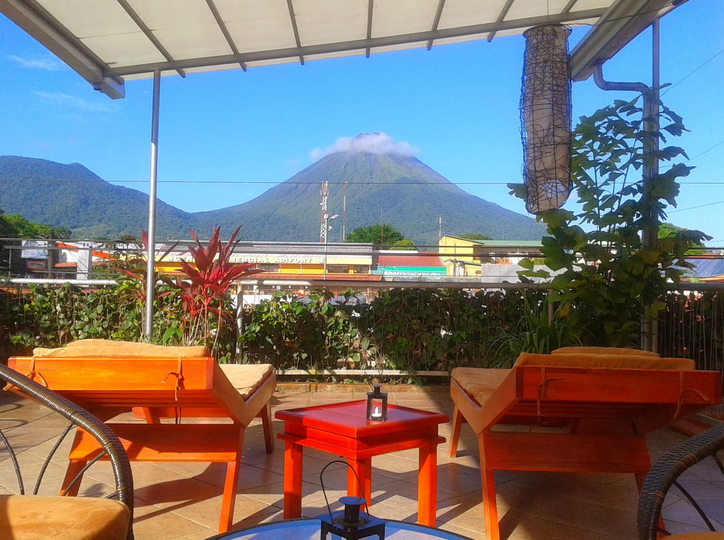 The one problem with Costa Rica though, is that it's so popular and supply and demand dictates that the prices here are much higher than the rest of Central America. Since I started making money online I'm not a big fan of dorm rooms, I need to work on my laptop so I need some peace and quiet when I'm not zipling through the jungle or drinking too many beers.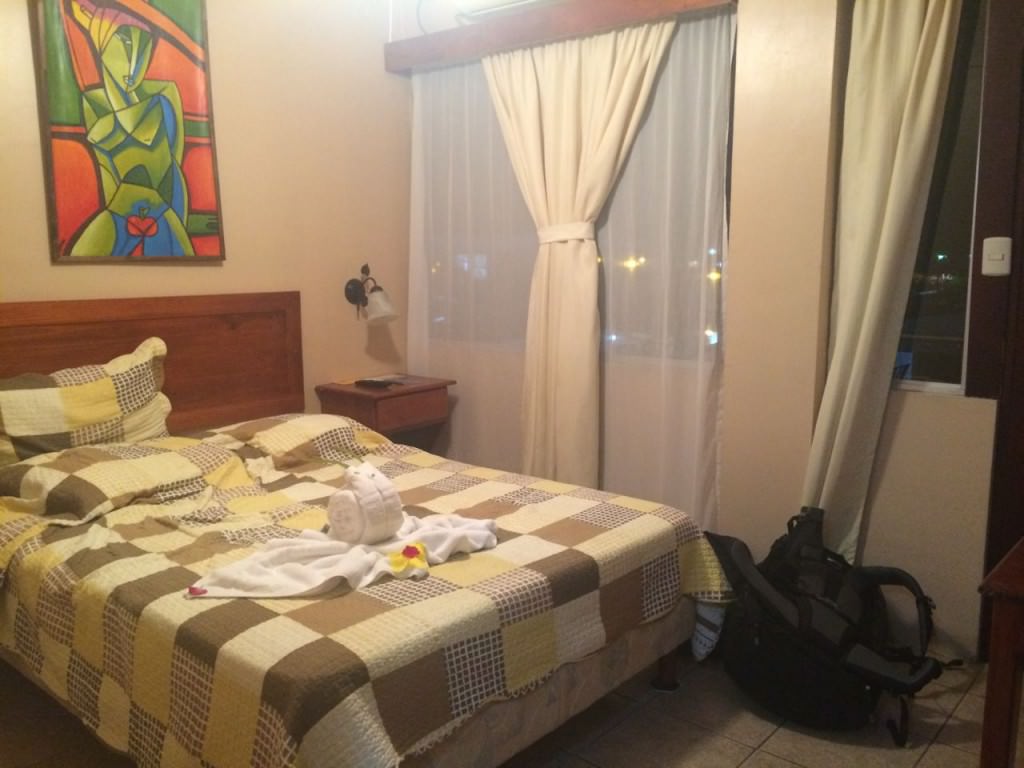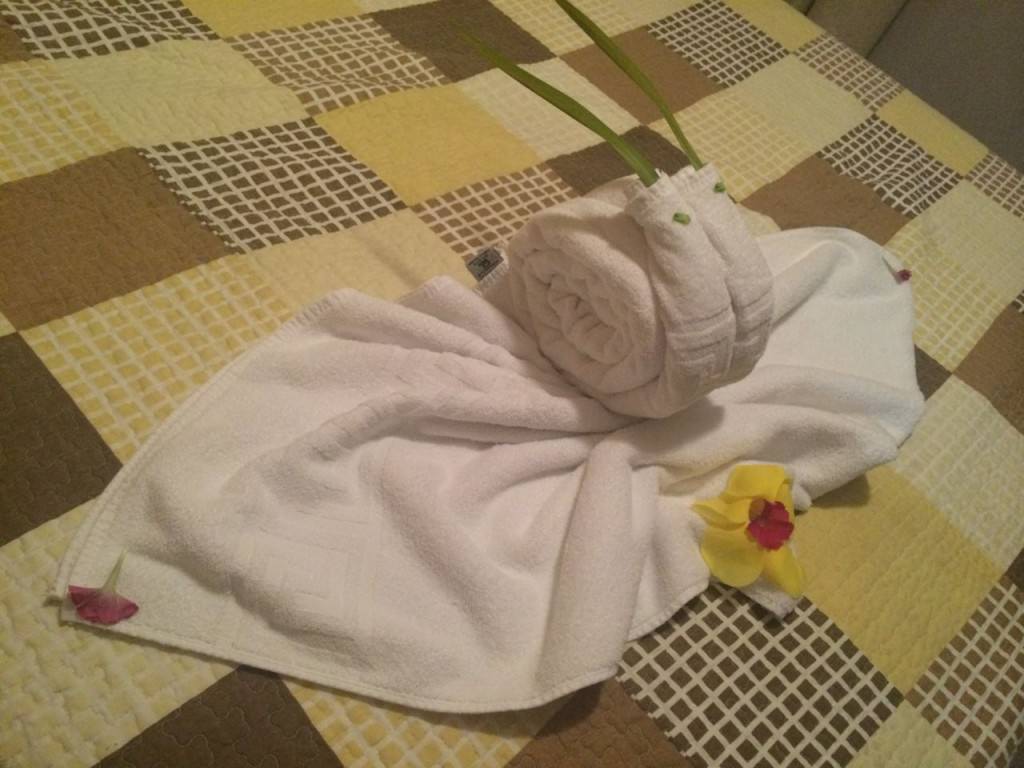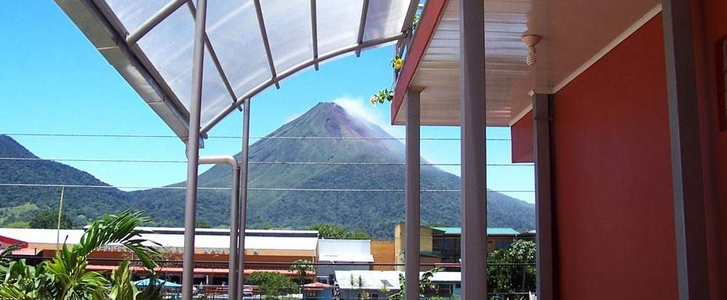 I had heard some great reviews about a really close to the bus station in La Fortuna though, with awesome views of the volcano – Las Colinas Hotel. For $45 I scored the economy single room, private ensuite, with air con and of course, my life blood, fast wifi.
The town is just a five minute walk from the hotel too, so the location is excellent. Try to get a room on the second or third floor too, it's much quieter and even better is that you'll be rewarded with the most amazing views should the weather be clear.
If you're looking for something a step up from hostels, but don't want to blow money on a fancy franchised chain hotel then the  Las Colinas Hotel is perfect. I loved it, and I'm sure you guys will too.