When it comes to luxury summer holidays, I think it's fair to say that there are certain things nearly all of us crave. Sun, sea and sand are the key ingredients, but lavish accommodation, high-quality leisure facilities and gorgeous landscapes are all equally important. In my opinion, Tenerife combines all these elements and so is ideal for indulgent getaways – you can find out why in more detail below.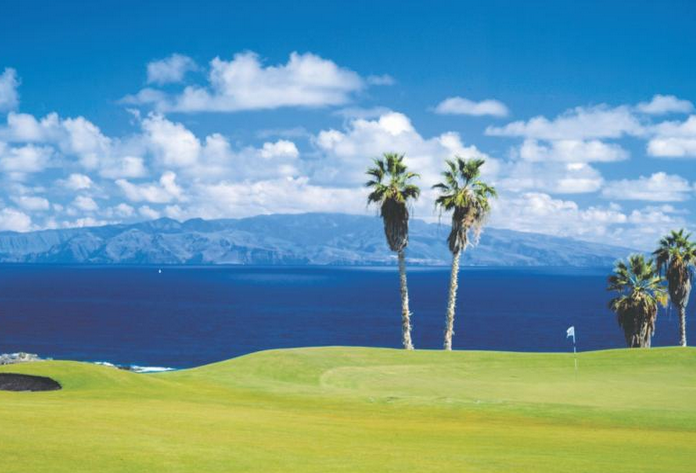 Hotels that go the extra mile
No matter what destination you choose, luxury holidays aren't a naturally occurring phenomenon. Selecting the right hotel is utterly essential to set the right tone for your break, and fortunately there are some absolute gems in Tenerife.
Nestled in the beautiful Costa Adeje, the Gran Hotel Bahia del Duque is an excellent example of what I mean. This exclusive (yet family-friendly) establishment is hugged by lush gardens and, taking its inspiration from a traditional 19th-century Canarian village, features some impressive colonial architecture.
As well as being close to not one, not two, but five golf courses, this hotel has all the facilities you could want on your holiday, including five outdoor pools, a lavish spa and nine stunning restaurants – to name but a few. If you like the sound of this or want to find out more about other high-end hotels in Tenerife, companies like  Sovereign Luxury Travel will be able to help.
Golf galore
Tenerife is a real mecca for golfers, being home to a host of fantastic courses to try. Among the most well-respected is Golf Costa Adeje, which is definitely the course to choose if you like the sound of teeing off amid incredible surroundings. And I do mean incredible – here, you can play with both views of the Adeje Mountains and the Atlantic Ocean.
Another great option is the Real Club de Golf de Tenerife. This course's claim to fame is the fact that it's the second oldest in the whole of Spain. So, come here and you can get a slice of golfing history. As a quick tip, the Real Club de Golf is particularly challenging on your legs, since the elevation varies by around 300 m across the course.
Sensational spas
No luxury holiday is complete without relaxing in a spa, if you ask me. There are lots to choose from in Tenerife, with many being based in the island's luxury resorts. Personally, I think it's worth choosing a hotel with its own spa, simply because it'll make indulging in a treatment or two ultra-easy – after all, relaxation is the name of the game.
Continuing with the example above, the Gran Hotel Bahia del Duque is home to Spain's first spa by L'Occitane en Provence. You'll find this nestled in the hotel's beautiful gardens, where it offers treatments like deep tissue massages, aromatherapy massages and soothing facials, alongside a comprehensive range of other options. You can also look forward to being pampered from the moment you arrive, since the spa provides a 'welcome ritual' of a footbath complete with Aromachologie Effervescent Sugar Cubes.
Gorgeous gastronomy
Perhaps even more essential than a spa session is having some seriously sensational meals. Tenerife is a great place for keen gastronomes, with its luxury hotels offering an impressive spread of options so you don't need to go far to treat yourself.
That said, I think it's worth being a little more adventurous and seeking out the culinary treasures to be found in the area where you're staying. Santa Cruz is home to some particularly fantastic restaurants, with La Fundacion at Calle Imedo Seris 25 (which is in the city centre) having an excellent reputation.
Housed in a Canarian mansion, this eatery is often said to be the best in the city. Upstairs, you'll find the restaurant proper, while downstairs is a more casual bar.