Thanks to its vibrant resorts and busy beaches, the most sizeable of the Balearic Islands may be a favourite among families and young groups of friends, but there's plenty to do on Majorca for those that prefer a slower-paced holiday – or at least crave more than just the bright lights and beats of Magaluf! Put these six experiences on your Majorca to-do list and you'll see the island's grown-up side, as well as a generous helping of culture that will have you besotted with this Balearic.
Cruise Through the Serra de Tramuntana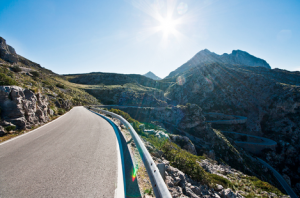 Photo Credit: Andres Nieto Porras
On the north-western coast of Majorca is one of the island's most notorious landmarks – the Serra de Tramuntana, a soaring mountain range and UNESCO World Heritage Site with sheer cliffs and lush areas of vegetation that make for a thrilling ride. The winding roads are a favourite among cyclists, including Bradley Wiggins who owns a house nearby to enable him to practise his climbs, but if you'd rather stay on four wheels just hire a car for the day and take in the stunning views.
Go Snorkelling at Cala Ratjada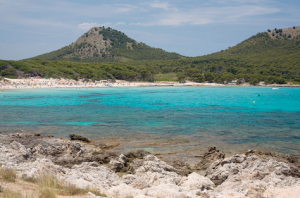 Photo Credit: Prinsotel Hotels
The vivid blue waters that lap the coast of Cala Ratjada look too good to be true, but they soon come alive when you strap on your snorkel to take a peek below the surface. For the very best views, head to the marine reserve, a 11, 000 hectare area of water in which you'll see anything from groupers and scorpion fish, to lobsters and razor fish. For an even closer look, join one of the diving tours that visit here.
Bask in the Sun at Portals Vells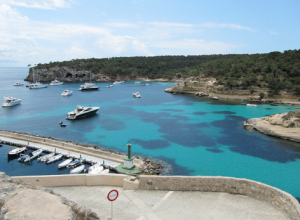 Photo Credit: David Jones
Taste the high life around Portals Vells, an elegant cluster of beaches on Majorca's south coast that's a popular destination for Majorca's yachting community. Each beach is backed by dense pine forests, creating a secluded feel and a real sense of escape from Majorca's bustling resorts – but if you stay at a nearby hotel like the Sentido Cala Vinas, you can easily make your way here in a taxi for an afternoon of rest and relaxation at one of the most magnificent spots on Majorca.
Be Dazzled by Son Amar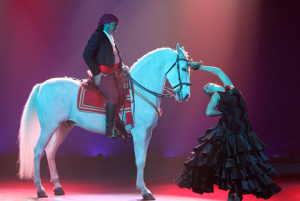 Photo Credit: No Frills Excursions
You simply can't visit a Spanish island without taking in a flamenco show, and Son Amar in Palma offers fine flamenco displays – and so much more. The famous Son Amar dinner shows incorporate this Spanish tradition with acrobatics, comedy, singing and even dancing horses, so make sure you set an evening of your holiday aside for this dazzling experience that you'll remember long after your trip.
Soak up the Culture in Palma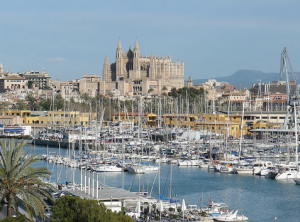 Photo Credit: Vix_B
With a history that dates back to Roman times, the Majorcan capital of Palma cannot be missed by culture lovers visiting the island, as around every cobbled street corner you'll discover breath-taking architecture, remarkable monuments and a cosmopolitan atmosphere, particularly around the harbour. Make sure to spend a couple of days in Palma to experience its nightlife too, and you may even spot a celebrity, fresh off their personal yacht.
Admire Contemporary Spanish Art at Es Baluard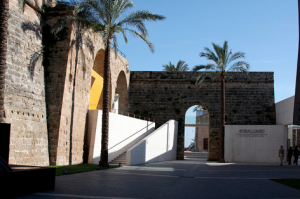 Photo Credit: Pravin.Premkumar http://www.flickr.com/photos/70103020@N00/2592447398/in/photolist-4X5YhW-4X1Fqc-4X1H2T-4XbdMN-4X5XSW-4X1FSP-crkx8A-c3MKs9-c3MDnU-c3MCuw-c3MEwd-c3Mz9h-c3Mzss-c3MCbs-c3MHj9-c3MCNm-c3MA1h-c3MD4j-c3MKL1-c3MHBU-c3MAR7-c3MGrN-c3MFdW-c3MJ23-c3MJQo-c3MAzo-c3MK7G-c3MFwq-c3MFQJ-c3MGHq-c3MzKC-c3MDCS-c3MDWm-c3MEdb-c3MGa5-c3MH2j-c3MJuN-9PziS8-9PziA6-9PC8Ts-9PzjAT-9PC9SN-9Pzj4D-x1vuc-x1vqm
Despite being a relatively small island, Majorca has a rich diversity of museums and art galleries, and one of the largest is Es Baluard. Focusing on modern and contemporary art, this beautifully presented collection features pieces mainly by Spanish artists like Picasso and Joan Miró, though it has also held exhibitions of artists from all over the world – so during your visit, you never know what you might discover.