*Written by Show and Stay, the UK  theatre break providers.
I cast my mind back to 2007 — I'd just finished a temporary job and had saved some money away, which was already burning a hole in my bank account. Itching to see more of the world, I took my American friend up on an invite to come for a long visit. Having lived all of my life in an old seaside town in England, there was quite the culture shock once I landed in Washington! So here are my top ten things I missed from home, based on my experiences in Washington and Houston.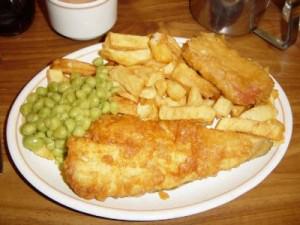 High Streets
One of my first thoughts was — what happened to the handy high street? Parking in the town centre and wandering around on a glorious sunny day was something I always enjoyed in England. In Washington, I found myself driving from parking lot to the neighbouring strip mall, so I was very dependent being driven around, and I certainly missed the small family-run shops, as most of those in Washington are franchises and chain stores.
Public Transport
Yes, it's something so many of us complain about in the UK. The bus is running late or the train has been cancelled. However, when there's no regular services, someone who can't drive soon starts to feel rather isolated. I often wondered how the elderly did their shopping or visited their friends. I missed being able to hop on a coach to anywhere or take a theatre break in London by rail, if the mood took me. Although I have to say I do like how there are buses that pick the kids up for school, it must really help out the working American parents!
Pubs
Pubs are substituted for bars in America, and with the drinking age being 21, they're really not the sort of place you can take the entire family. I'm a big fan of the old-fashioned pub, where you can take your Gran and little brother for a good meal with a family-friendly atmosphere and beer garden, and this sort of thing could only be found in a restaurant.
Butchers and Bakers
Maybe my home town was spoilt: with four butchers and two bakers, I'd always assumed they would be a common feature. Bakers with their aromatic fresh bread and tasty pastries — I found myself missing the traditional sausage roll or Cornish pasty. In America, I found these made-to-order snacks and cuts of meat harder to come by. What some Americans say about British food being tasteless is nothing more than a myth. With freshly-butchered meat, British meals can be very tasty indeed!
British cuisine
So leading on from my previous point, the great and famous — roast beef dinner, made perfect with the accompaniment of Yorkshire puddings. Rather than the traditional joint of beef that brings back nostalgic memories of my mum and dad cooking on a Sunday, Americans tend to go for steaks and burgers instead. Considering America is home to so many expats from all over the world, I found the full English breakfast surprisingly difficult to come by. These were not the only British dishes that were sadly absent, but they were two that I missed the most.
NHS
This one was bound to pop up. The weather, public transport and NHS are probably one of the top gripes British people complain about. We can't fix the weather but the NHS is practically a free service and saves so many lives for low-income families. I know recently it has been compared to the 'Obama care' and verbally abused by American politicians, but I hold firm that the NHS is one of the country's defining elements, and therefore is just as integral as the London Underground and as much a part of Britain's identity as the Queen.
Beverages
I actually found non-alcoholic or non-soda beverages to be quite lacking. I missed the wide array of thirst-quenching squash flavors, and I don't feel as guilty giving this to a young child compared to cola. Tea was something else I missed. Yes, Americans do have iced tea, but sometimes all I want is a nice cup of builder's tea with milk and sugar.
Licensing Laws
This can be quite a big cultural shock to young Britons. Currently the UK law says you must be 18 to drink, so you could be drinking for a couple of years and then find you have to go a very long time being sober, since US drinking laws state you need to be 21. Chocolate I'm just going to say this — I love British chocolate. The smell of a Hersey bar just turns me away. Please Kraft, don't destroy my love!
Roundabouts
I can't say how much I now appreciate these wonderful marvels. The frequency of traffic lights at every junction really frustrated me. The traffic backs up and you're waiting for what feels like forever to move, just to travel a few blocks and then meet that devil red light again. Roundabouts keep the traffic flowing and there should be more of them in America!
So, there's my list of what I missed from my homeland and have taken for granted. I'm sure you have your own list of things that you long for. It's worth bearing in mind, though, that I could easily make a list just as long for things I miss from America… Mmmm Corndogs…