It's now easier than ever to fly anywhere in the world. A place that is becoming more popular is Rio de Janeiro. Think samba, glittering beaches, carnivals, nature and music.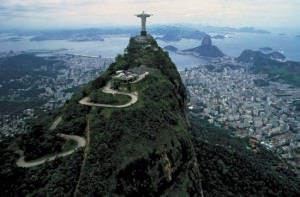 Home to one of the Seven Wonders of the World, Brazil's famous second city is bursting with colour and excitement.
Rio is a 12 hour flight from the UK, with flights from major airports, including Edinburgh. With any long-haul flight, the easier, the better. Booking Edinburgh airport parking is a convenient way to start your holiday, eliminating the need for expensive taxis.
On Brazil's Atlantic coast, forests on one side, beaches on the other, Rio offers a year-round, warm climate. Summer is hot, from December to March, with high humidity. In winter, the temperature hovers around 20 degrees. The most popular time is carnival time, in February/March; with the colourful carnival vibe a huge pull.
So what is there to do in this samba-crazy town? Lots, and it depends what you're after. If football is your thing and Pele is your idol, then a trip to the Maracana stadium is a must. If shopping is your bag, you're spoilt for choice. Culture? Head to Christ the Redeemer.
One of the Seven Wonders of the World, the statue sits on Corcovado mountain in the Parque Nacional Da Tijuca, a must visit for nature lovers, home to many endangered species, including the famous howler monkey. Built in 1931, Christ the Redeemer attracts huge amounts of visitors, so it's advisable to get there early to beat the crowds. And it's free too!
Sugarloaf mountain offers breathtaking views. Take the cable car up the mountain, or if you're feeling energetic, walk up instead. Just remember to drink plenty of water!
If nature is what you're after, then Parque Nacionale Da Tijuca is where you need to head, with jeep safaris offering trips into the forest and a chance to see endangered wildlife. The city's botanical gardens are also a good place to visit.
Beaches? You're spoilt. World-famous Copacabana Beach is a long, crescent-shaped beach that offers watersports, volleyball, sunbathing and relaxation. It can get very busy but has the famous Rio vibe. There are also cafes, restaurants and bars. Another popular beach is Ipanema Beach, which is a glitzier version of its neighbour, with slightly higher prices and occasionally dangerous tides, so take heed of the coastguards warnings.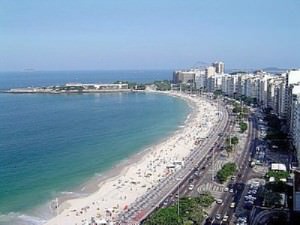 When night falls, Rio comes alive. The sound of samba can be heard around the city and if you feel like getting involved, classes are offered. Take a romantic dinner cruise for beautiful views, or head to one of the many bars and restaurants.
Getting around is easy if you follow the tourist rules. The advice is not to head off the beaten track, as crime and poverty away from tourist areas is high. Stick to the metro for the safest and most reliable way of getting around. Buses run regularly in these areas, and are cheap. Be aware of your belongings and don't carry valuables, making use of your hotel safe. Basically, be sensible and aware, and you'll be fine.
Rio is a happy, sunshiny, musical place with an infectious vibe that's hard not to tap along to. A long haul flight may put people off, but it's worth the journey. Extras can be added to make travelling less hassle, e.g. hotel stays, VIP lounges, airport parking, such as airport parking at Gatwick airport parking, etc. Just ask and see what can be done. It's certainly worth it, to see such modern wonders of the world.