I was trying to think of the best way to run through my time in Thailand on my blog, I was in and around Chiang Mai for the best part of 18 months and it truly was one of the best times of my life; I think I'm going to talk about the lifestyle I led, the way the teaching worked, and generally discuss the ups and downs as my life as an English Teacher in Thailand, and then deal with all the extra trips, funny stories and crazy shenanigans later…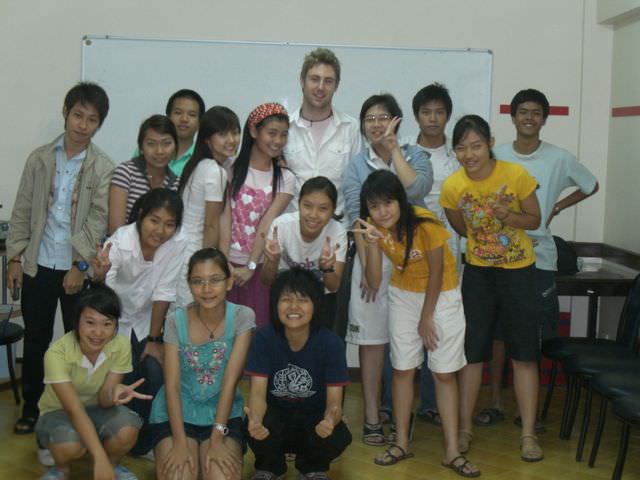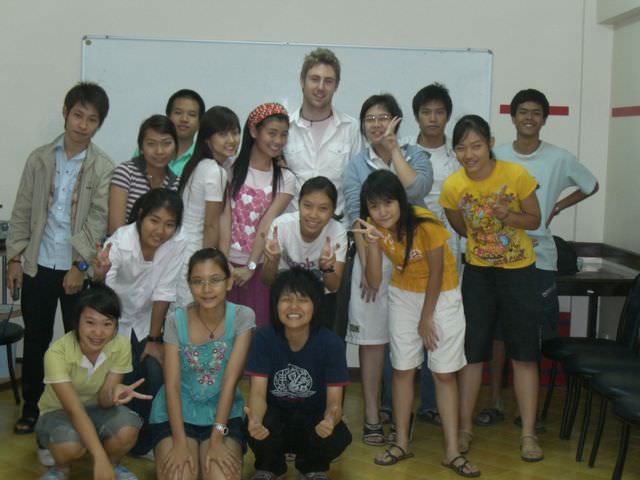 Afterwards, I talk about Chiang Mai as a backpacking destination because that's a blog in itself :S and what an amazing place it has proven to be to live, I miss it every single day!
Ok, so I finished my CELTA qualification and had became very good friends with the only other 'young' person on the course, Max. I actually had a provisional contract with English First (good organisation btw) for a job in China but I reneged on the contract to try to carve out a living in Chiang Mai after falling in love with the place so Max and I decided to try to get a job together in a decent school, find an apartment and live the dream..
First up, sorting out accommodation. We managed to find a serviced apartment in the north of the city for around 4000 Baht per month called Wipanan Mansion… and I guess this was the first indication of where a life in Thailand shines brighter than most other countries in the world – within a month we were good friends with all the staff, the owners, the cleaners to the extent that they wouldn't let us leave the building on an empty stomach, insisting we eat before we go out teaching or partying. They would insist on our shirts being ironed and offer to take us out on all manner of cultural adventures such as the Visakha Bucha Festival where we trek to Doi Suthep in the middle of the night or Loy Krathong, an amazing festival where we let off fireworks and vessels down the ping river. Never would there be an event on without an invite from the the staff there, the Thai people are very very special.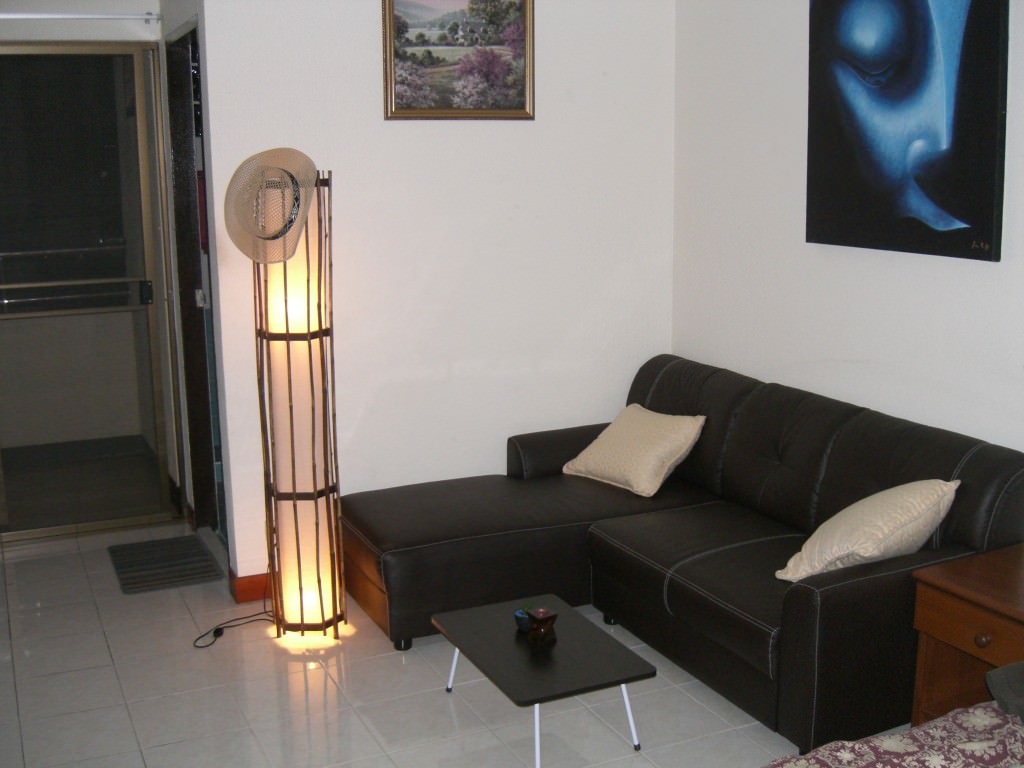 Anyway, now with our $130 AUD monthly rental sorted out at our pretty nice accommodation, we needed to find a job pretty quickly bearing in mind neither Max or I had any significant disposable income.
After a few applications, proudly bearing the news that we were recent CELTA graduates and the interviews were flooding in and before long we found ourselves the grateful employees of AUA Chiang Mai, one of the most famous language institutions in the country with branches in every city. The facilities, by Thai standards, were great:
– Class sizes ranging from 5-20
– Air-conditioners!! (even in Universities this is not a given so I was delighted)
– Student ages ranging from 15-30, average around 18
– A structured syllabus with text books and workbooks (again not a given at all)
– THIS IS THE REAL HIGHLIGHT: Working hours of 5.00pm – 8.15pm every day (3 hours a day, now thats how the world of work should be, enough of these 12 hour days in the corporate cage)
– The other teachers there were all relatively young so it gave us an automatic social group, should we need to dip into the expat life now and again
– The pay was around 25, 000 Baht a month – personally I found that more than enough to live an upper-middle class life
Thai students are literally a pleasure to teach, it's all smiles, light-hearted behaviour and respect. The one thing I noticed most about Thai students (and thai ppl in general) in comparison with the UK, and laterally Australia, is the lack of ego. The western ego is the bane of society – having to get that bigger car to outdo your neighbour, not having fun because you are too worried about looking cool, keep yourself restrained so as to not risk humiliation. In the Thai classroom I found quite the opposite and teaching there was awesome because of this, also the students actually seem grateful for you teaching the – a notion that is very foreign to anyone who has taught in a British comprehensive school I'm sure!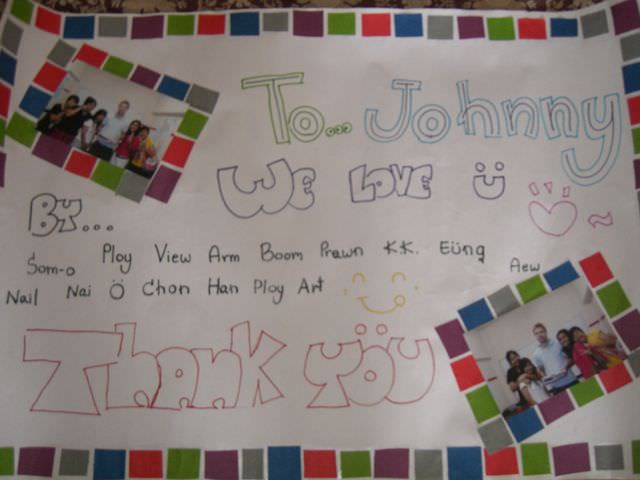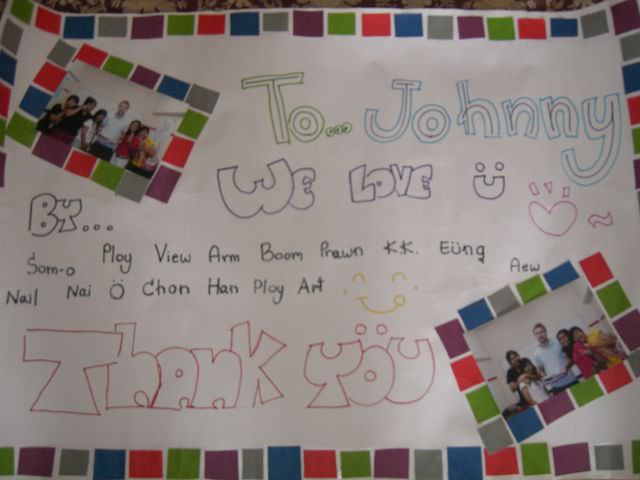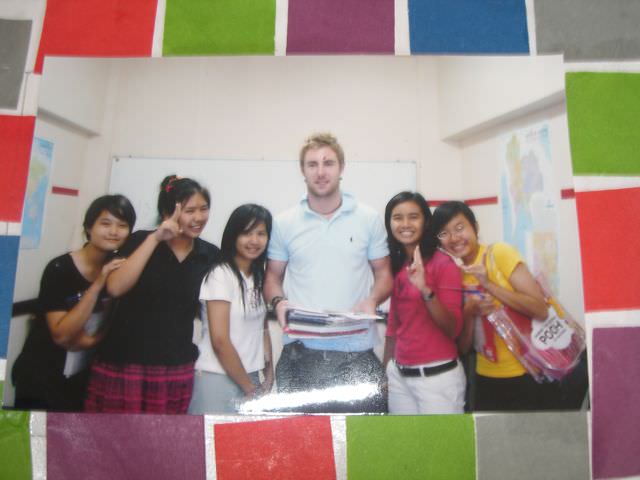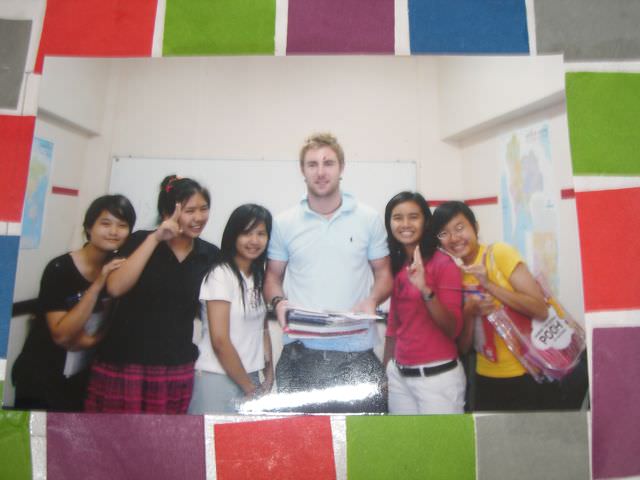 From beginning with no experience, the first day of class was nerve-wracking! And although my class didn't start until 5pm, I was at school at midday. In Thailand, you have no teacher assistant, no bilingual staff in the room, once you are in the classroom it's all on you and I was feeling the pressure. 5 hours of lesson planning and a fair bit of stressing and class was upon me, it went well and it was progressively easier from then on it. Lesson planning became second nature until towards the end of my time there I was turning up to class at 4.45pm, cruising through the lessons, everyone was learning and aughing and we all had a great time 🙂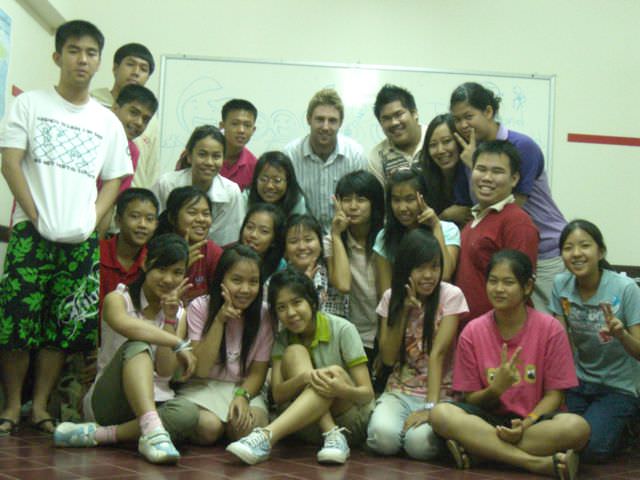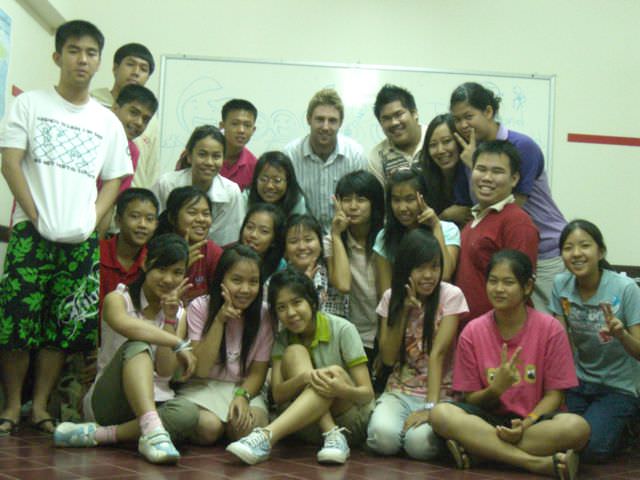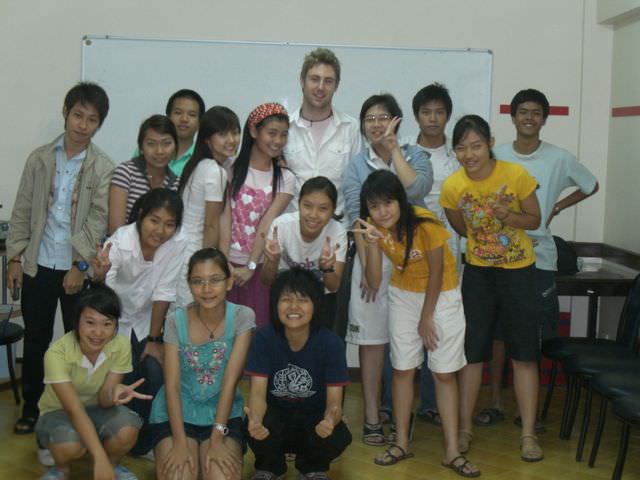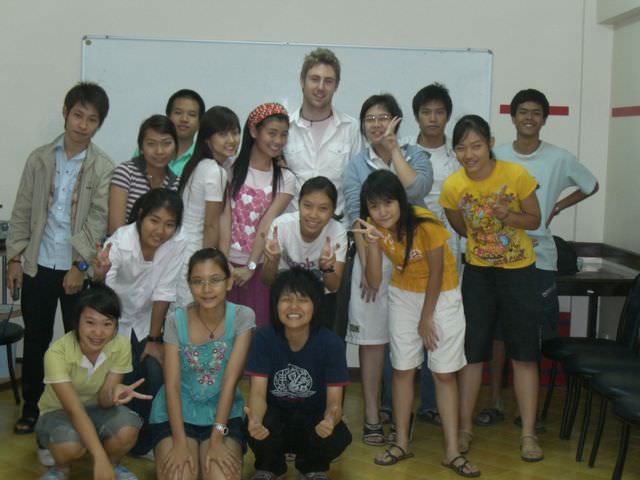 The terms generally lasted 6 weeks and each lesson was around an hour long. So every evening we had 3 sets of one hour lessons, and we taught those kids every day for the 6 weeks so naturally you make a real connection. Their English levels varied a lot from absolute beginner to university students studying English and I was really thankful for my CELTA training or I would have been screwed :S
I worked at AUA for over a year, made lifelong friends and genuine connections with my students – some of whom I'm still in contact with. Every day was fun at AUA and I would definitely recommend working there if you are a first time teacher – low levels of stress, lots of autonomy, cool kids and awesome coworkers. Good times and ones I like back at fondly