When most of us think 'holiday' we imagine ivory white sand, crystal, turquoise water and absolute isolation. An island holiday is the ultimate escape; the only kind of holiday that really makes you want to call your boss, tell them 'I quit' and start a new life with the sand between your toes and the sun on your shoulders.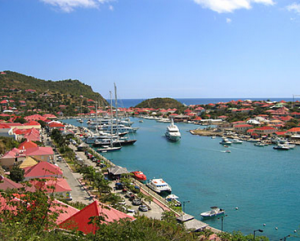 If only.
But, if you can't give up your whole life and move to a sandy corner of the globe anytime soon, then you may as well find the most beautiful holiday spot in the world, appreciate every moment of your time there, and then head home to begin planning your next trip away.
Norman Peires, the owner of a global company and avid traveller, has spent an enormous, jealousy-inducing amount of time laying on some of the most beautiful beaches on the world. Travelling for business and leisure, he's definitely found a few favourite places along the way.
Considering travel companies have reported a growing trend of last minute holiday bookings over several years now, there's a high chance that after reading this, you'll be booking an impulsive holiday.
So, where does Peires highly recommend?
Anguilla
Floating in the north of the Caribbean, Anguilla is a tiny island that, despite the area's popularity, has managed to stay largely unscathed by tourism. This limestone dot in the ocean remains mostly uninhabited, save for the charming mishmash of clapboard shacks spread over the island – living up to its authentic Caribbean reputation.
"While everyone is on top of each other in resorts in Europe, Anguilla is empty. It's divine." Peires enthused. "All Brits need to go to Anguilla."
Edged with a border of glowing, golden sand, the island is surrounded by mystical, blue waters which glisten in the never-ending sunshine. Just 16 miles long, the island may be small, but it's lathered in natural beauty. Crocus Hill, the highest point on the island makes a prime viewing point, overlooking Crocus Bay. The island is also littered with salt ponds, which make ideal bird watching opportunities.
St Barts
This tiny island just south of Anguilla evokes fantastical dreams of sipping cocktails amongst the rich and famous. Away from the glitz and glamour of the Hollywood crowd, St Bart's reveals a quiet, local community who enjoy the simple things in life – albeit surrounded by unrivalled beauty. The beaches of St Bart's are famous not only for their star-studded sunbathers, but for their ivory white sand and crystal clear ocean. According to Peires, St Bart's "is like Monte Carlo comes to Caribbean."
Formentera
From the sky, this tiny speck of land appears to be reaching out its arm to its close neighbour Ibiza to keep itself afloat. But, while they're almost touching, the islands have little else in common. Formentera is the complete opposite of a party island; it's quiet, isolated and practically deserted. As the tranquil little sister of Ibiza, you'll be met with warm, turquoise waters and long stretches of pearly white sand under a halo of sun. Paradise.