There is no doubt how contagious the Olympic fever can get and woe unto you if you have no money in the bank or in your back pocket. A broke ass is the ultimate buzz kill and especially when everyone around you seems to have won the lottery. All hope is not lost though because fortunately there are fun things to do in London while the Olympics are on.
Everyone is looking to capitalize on the Olympics and don't be shocked if all prices have ballooned. If you want to save a little more bucks, although luxury hotels in London might tempt you, you can instead opt for less costly options like the hotels in Earl's court. That said you don't have to go and sit in the park all day and bore yourself because you are broke or to put it in more acceptable terms pretend to have fun. Here are some things that you will have a blast doing and hey, they will cost you zero cents.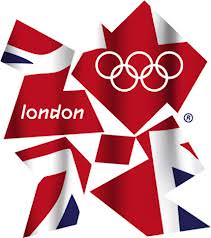 Be a Spectator
Did you know that you don't have to have a ticket or let alone be in the stadium to watch some of the best Olympic events. You will be able to see some of the most iconic events from very beautiful view points at no cost. Some fun events that are free for the public to see include the cycling road races, the marathons, Olympic sailing, Olympic race walks and the Olympic live sites. If you are interested in the indoor games and you have no dime, not to worry because the live sites will ensure you don't miss out on anything. There will be live broadcasts in about 20 locations including the Hyde Park, Victoria Park and the Trafalgar square. The only price you will pay is to get there early and save you the best seat.
London 2012 festival
Broke or not, the Olympic wave will definitely sweep you off your feet. Good thing you won't have to pay for anything to get into the spirit. There is so much to do from music, dance, theatre, film, visual arts and digital innovation. Free events include live music event, the BBC radio 1s free, the WEST end LIVE, theatre at Trafalgar square and the BT River of music.
Tour
If you visiting London then you are basically a tourist and so you might as well live up to the name. London is one of most fantastic cities to tour and you will not get enough of it. At the British museum you will find highlights like the Egyptian mummies and the Rosetta stone. If you a collector or just love antiques, don't miss the bank of England museum for a unique collection of gold bars, banknotes as well as defense tools like muskets and pikes. More sites include the Covent Garden, the museum of London, the London wall, the national museum and so much more. Please note that everything here is free.