After New York City, Philapdelhia, Vegas and California money was getting tight and we were still on the east coast. We got a cheap flight to North Carolina as Dan had been there previously and had a cracking time. So we flew, arrived in Wilmington – a nice beach town, and our first port-of-call?…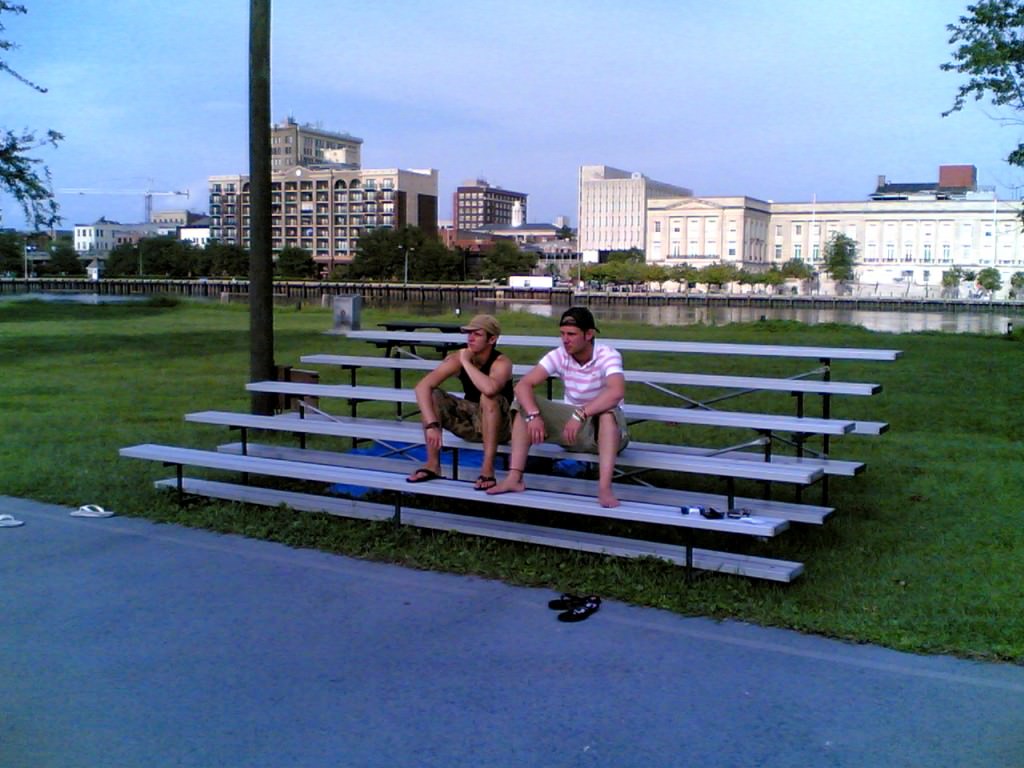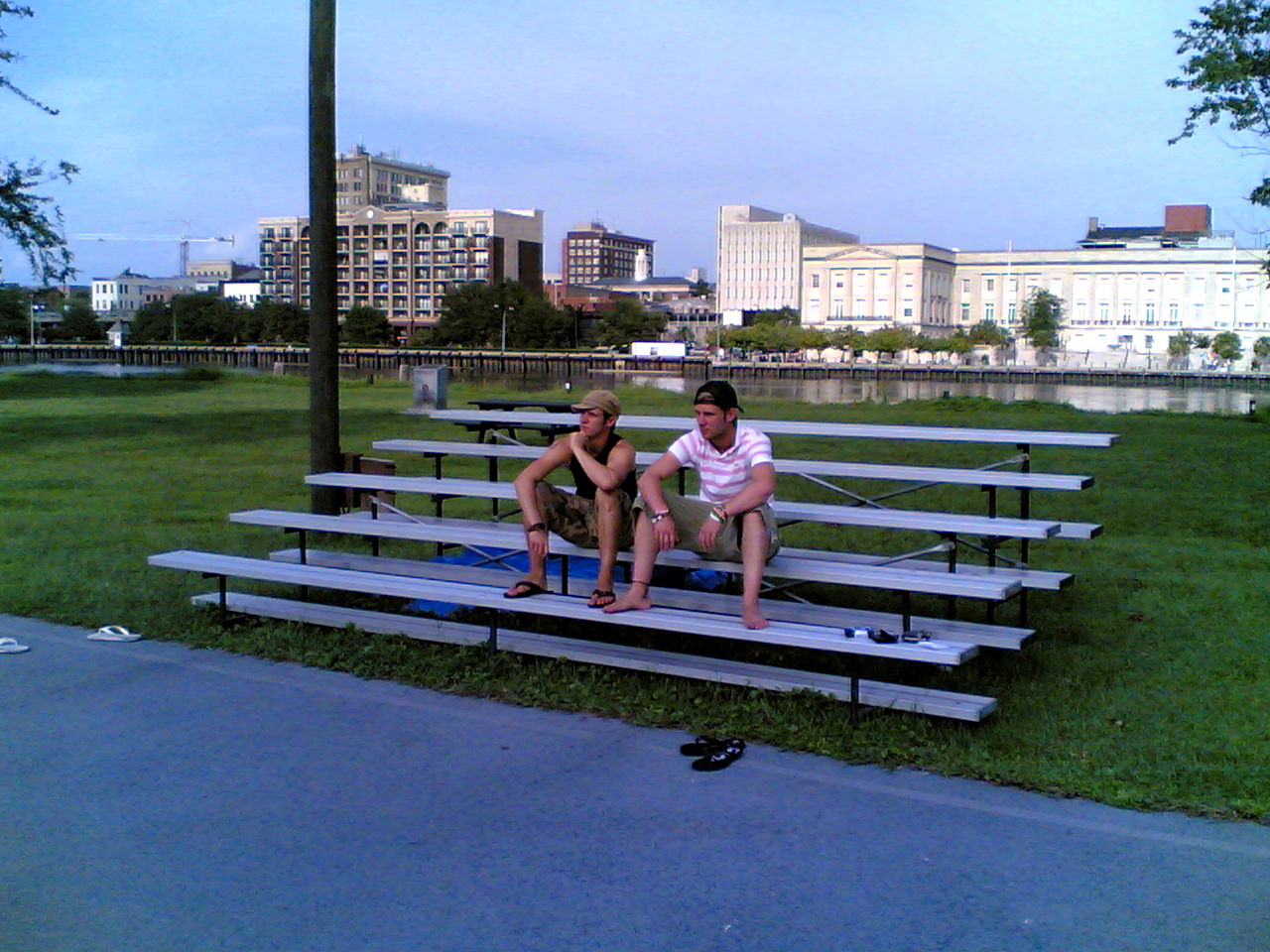 So as much as we loved the OC through Uni, ultimately One Tree Hill pipped it, so here we were again gathering awesome pics from awesome TV shows 😛 We even made it to Karen's Cafe…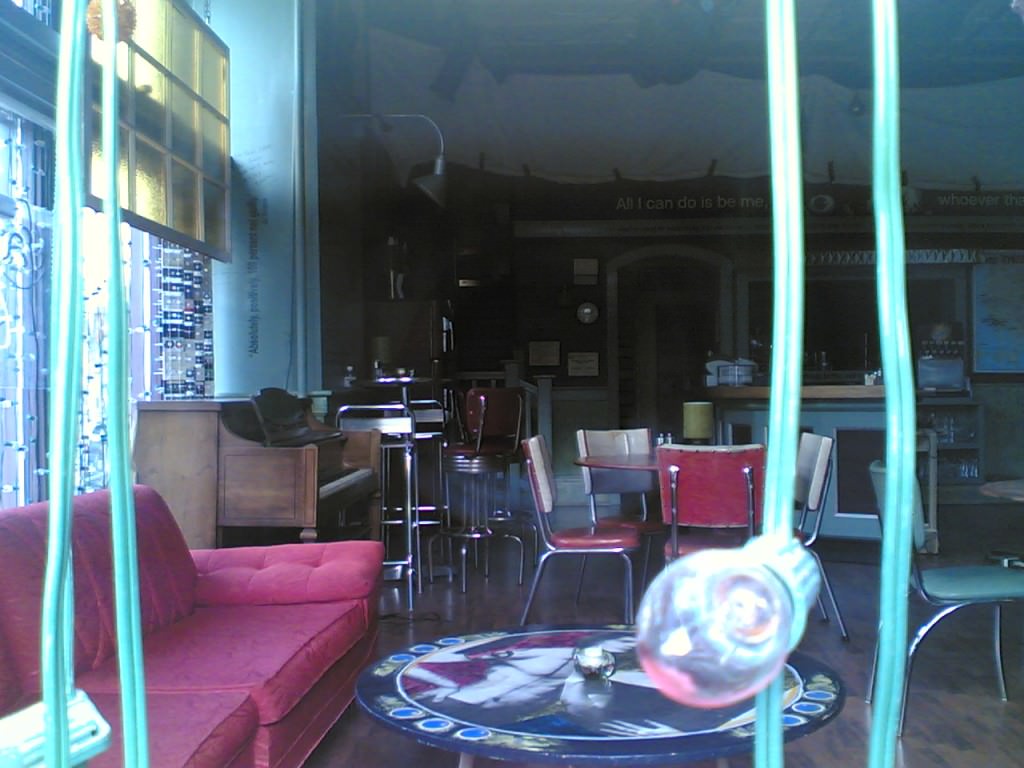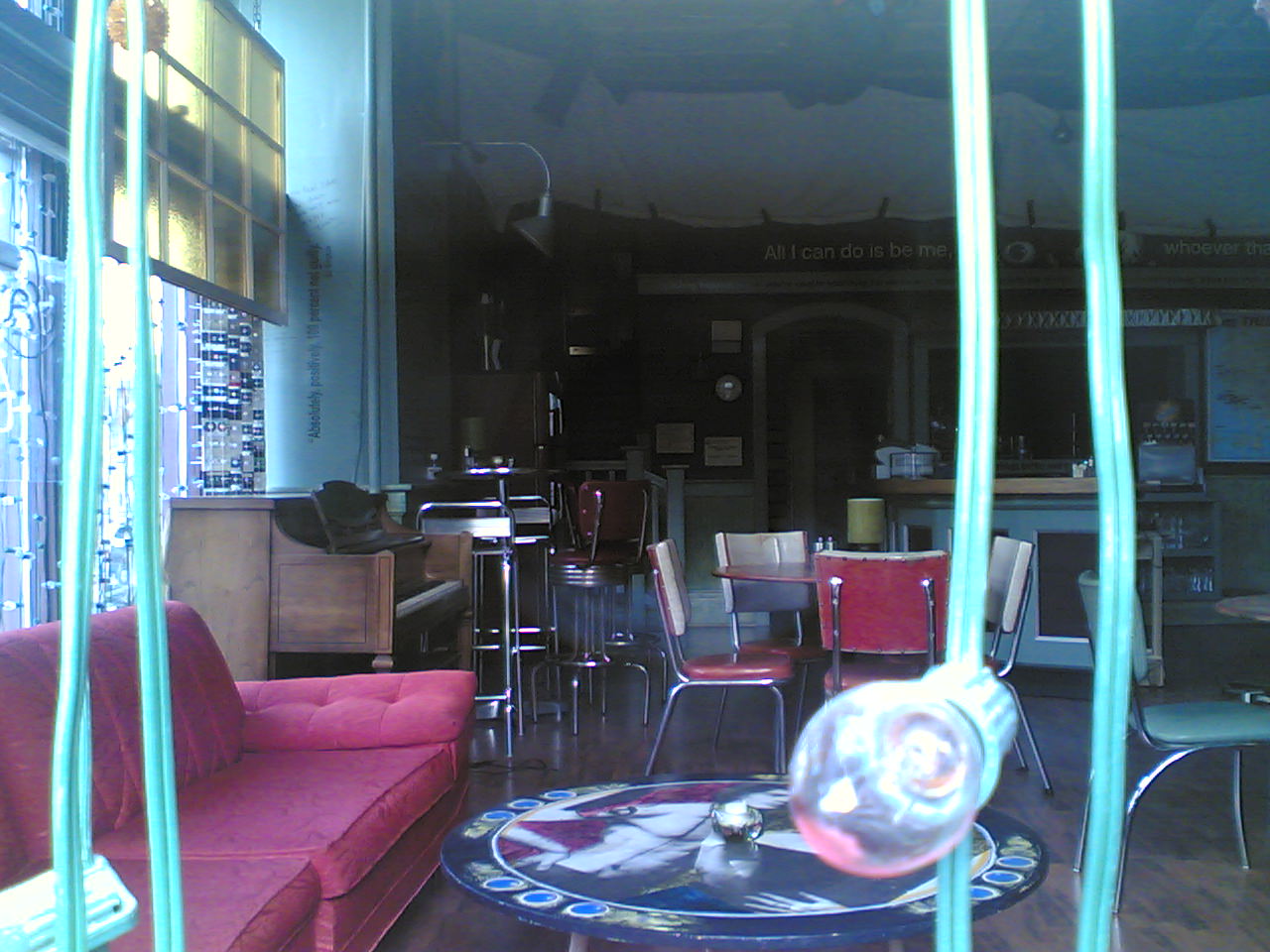 We spent around a week i think in North Carolina and even managed time to get a permanent reminder of our good times together – through 4 years at Uni and now good times in the US..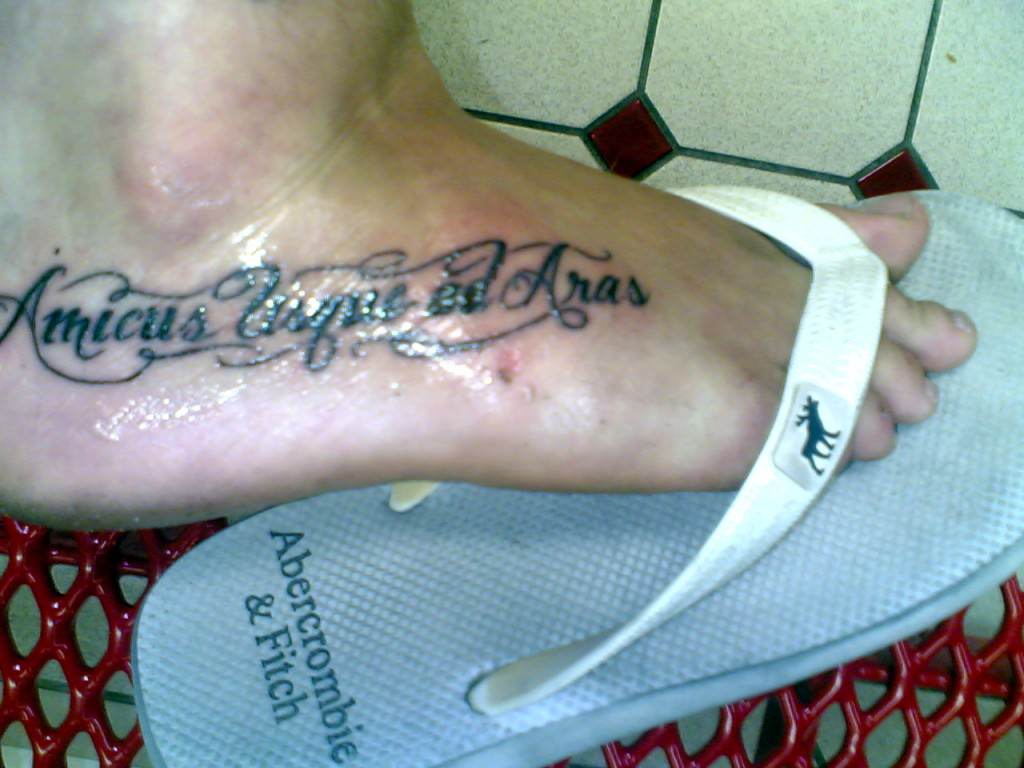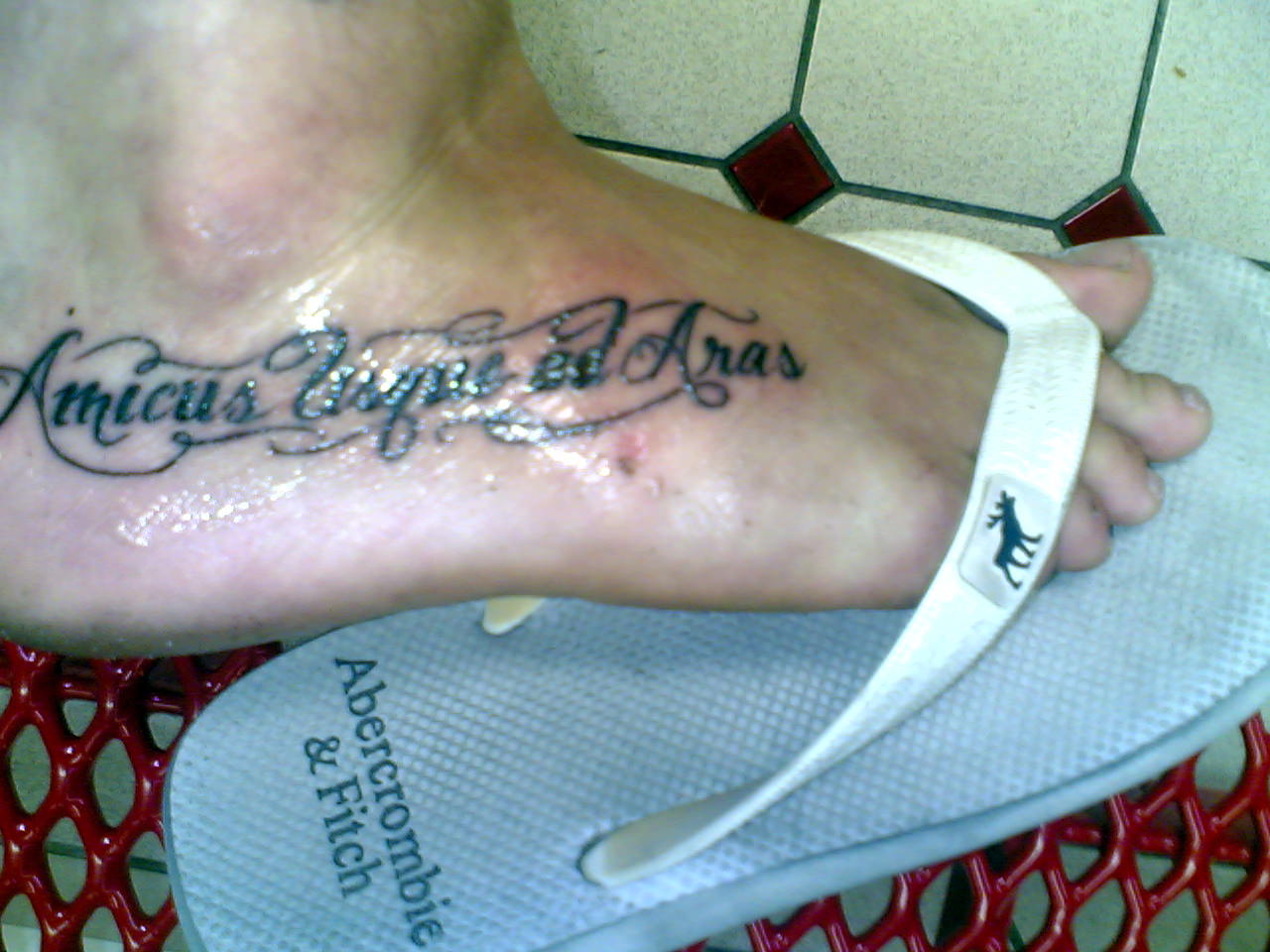 North Carolina came and went and next thing we knew we were on the computer searching for the best party town in N.America – credit card details dispatched and we were on our way to see Ohio state.
I have nothing but good things to say about Ohio state. Well actually that's not strictly true – I met a crazy, crazy, crazzzzzzzzzy American chick who thought she loved me and stalked me until she had located the hotel I was staying in and was parked outside when I tried to leave the place one day :S I found international calling cards on her and it was time to make a quick escape! That and also Swede fell in love with some hippy yank chick and we didn't see him for the best part of a week.. his loss as Dan and I went on to enjoy one of the greatest 24 hours of our lives!!
We went to a bar on a Friday night, we actually went to a few bars but we ended up at a funky place called Ugly Tuna's. We had so much fun, made friends with all the bar staff, we were the only foreigners in the place – good times! Any we drunkenly noticed that they had promotions on booze in the mornings. We went home with a couple of new friends and stayed at their place, set our alarms for 5.00 am and tried to get some sleep. Alarm goes off, deliriously we staggered back to Ugly Tuna's and the reason we were there was staring us at the face on entry…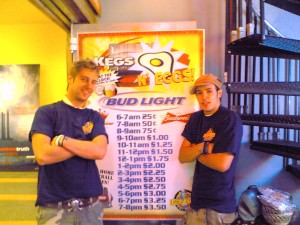 So beers were only 25 cents :S Today was the day that Ohio State Buckeyes were playing, we didn't have tickets but everyone was saying how much fun it was when the Buckeyes were playing at home so we started early, maybe a little too early.
Naturally, we were the only people in the bar at 6.15 am on a Saturday morning, us and some chick serving breakfast. We sat down, tried to have a drink and it was tough thanks to the night before! We soldiered on until around 8am the owner of the bar came in to sort out their accounts. We was surprised to see people there and came and introduced himself, we bought him a beer – to cut a long story short, within 15 mins we locked the accounts in the safe and was drinking with us. Around 10am we were well on our way, he was loving us and insisted on showing us off to his other bar owning mates. We were in the irish bar across the street drinkin Irish Car Bombs (guiness with a shot of whiskey in one) with a group of people, things were getting blurry!!
Back to Ugly Tunas – he announced to everyone that Dan and I were not to open our wallets at Ugly Tuna's for booze, food or anything else. He presented us with staff T-Shirts which I have to this day and has travelled around the world with me, you will see it feature heavily in my blog! We finally left, pretty drunk, around midday and scalped some tickets from the tallest guy in Ohio…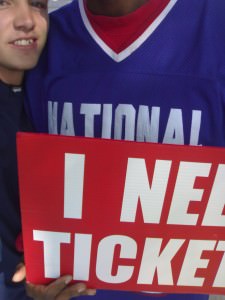 We managed to scalp a couple of tickets and we watched the Buckeyes beat some random college side with 105, 000 in the stands… for a uni game – unbelievable!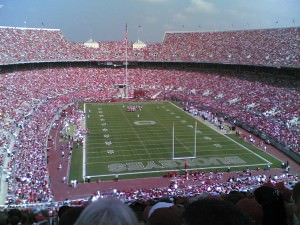 The game was a cracking spectacle and we were very enthusiastic given our liquid breakfast and lunch. Dan fell asleep at half time which was very funny but we made it through: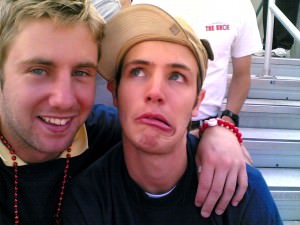 We made our escape amongst the hordes of people and tried to make our way back home: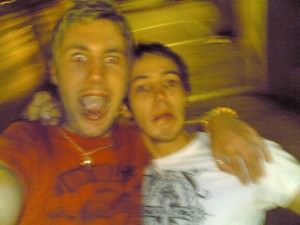 What a day, never to be forgotten and represented everytime I wear my ugly tuna shirt! Ohio, like everything else, came and went and we embarked on the long drive to NYC for our flights back to UK, we did have one pitstop to make in Time Square with a certain flamboyant cowboy though…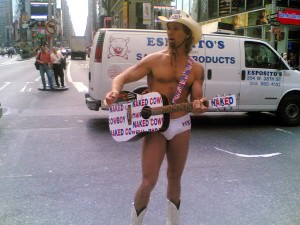 We were lucky to get some pretty special New York deals on our brief stopover in New York. Though the naked cowboy doesn't take requests we still enjoyed seeing him and his crooning ways! I felt as if, considering our time frequenting more places associated with teen dramas than places with any cultural significance, the naked cowboy would be an appropriate sign-off pic!
Thanks Dan and Swede for an awesome summer-memories, memories, memories.
My next step was to return to the UK briefly before I bought my one-way ticket to Asia, that was 3 1/2 years ago and I've effectively been travelling ever since….