I absolutely love travelling around India and most of the best locations which I have found or the most fun which I have had have been in the sleepy villages and towns throughout the country. One such place which I kind of fell in love with was Ooty, a really quiet, rural village in western India which for me, is a real hidden gem.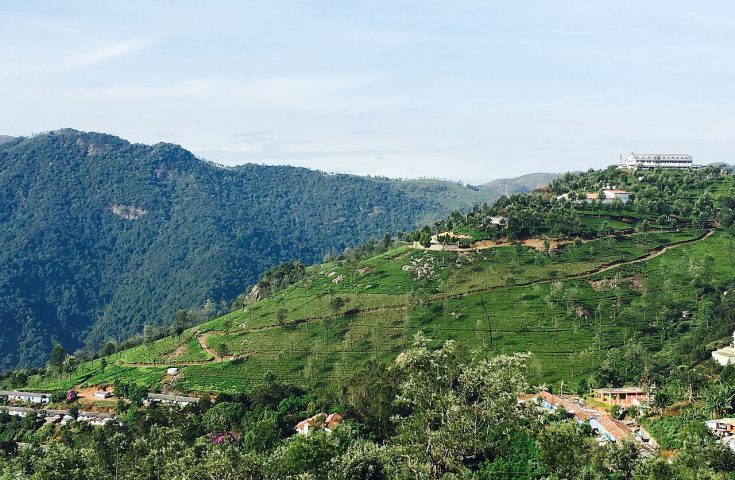 Because of its relatively low popularity, you can enjoy Ooty tourist places and book best Hotels in Ooty with ease and you'll feel like aside from the locals, you have this place to yourself. If you manage to make the time to get over to Ooty during your trip to India, here are some fun ways to pass your time.
Mountain Railway
The mountain railway or 'Toy Train' as it is colloquially known as one of the main attractions in Ooty. This train meanders for almost 50 kilometres through the mountains, the forest and across large expanses. The train takes 5 hours from start to finish and it has been recorded as being the steepest in Asia.
Botanical Gardens
Widely considered as the most beautiful gardens in India, Ooty's botanical gardens attract thousands of tourists every year. The gardens are terraced and each step of the design shows off the very best of Indian botany. Here you will find ancient trees, tropical plants and flowers and a wide range of native wildlife from insects to birds.
Thread Garden
The result of an artist's colourful imagination is a garden of some of the World's wildest and most interesting plants, made entirely from the thread. Anthony Joseph conceived this idea 12 years ago and together with his team of 50 workers, they have achieved an incredible feat in the creation of this handmade garden. The thread garden may not sound too exciting but once you see it for yourself and appreciate the high level of skill and time which has gone into making it, you are sure to be blown away.
Relax on the Lake
The lake in the heart of Ooty is the perfect place to spend a relaxing afternoon. This is a busy place amongst locals and tourists alike and the best way to enjoy it is to hire a boat and float around this 65-acre body of water. If the weather is good then there really is no better place to be than this beautiful lake.
Thunder World
If you are travelling with kids then Thunder World should be the first place that you visit, it is a dinosaur theme park which will leave them educated and filled with joy. Here you will find over 30 dinosaur models, many of which that move,  that has been recreated with bones made from plastic and looks just like the real thing. There is information about each of the dinosaurs, when they lived, how they became extinct and what capabilities they had.
If you have some time during your travels in India then I cannot recommend Ooty enough, it really has something for everyone.