Peixe em Lisboa is the annual food festival dedicated to fish and seafood, Portugal's biggest gastronomic event. The best chefs and the freshest fish gather for 10 days in April to bring you the best fish dishes in Lisbon.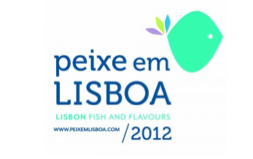 In a tourist destination, one could not ask for any more that what Lisbon has to offer. The most western European capital is a perfect place to spend a few days relaxing, with good weather, surrounded by beautiful scenery and there being many cultural and historical landmarks to visit because, let's not forget that Portugal was one of the most powerful countries in the world a few centuries ago and a discoverer of the New World.
However, today, one of the things that we can enjoy the most in Portugal and especially in Lisbon is its excellent gastronomy. It's no secret that Portugal's most typical dish is cod, but it would be foolish to think that cod is the only fish that's worth eating in Lisbon. In fact, all types of seafood are highly recommended whenever we go and eat in a restaurant in the Portuguese capital. However, if we're fans of seafood and we want to sample the ultimate seafood experience, we should definitely book some Lisbon apartments for this April because the ultimate gastronomic festival focused on seafood arrives in town, Peixe em Lisboa.
Peixe em Lisboa 2012 is taking place from the 12th until the 22nd of April at the Pátio da Galé, at Terreiro do Paço in Lisbon. This is a space dedicated to staging events to promote Lisbon and Portugal, which is in one of Lisbon's most emblematic squares. It's in a beautiful surrounding, a big square with porches around it, decorated with beautiful white arches that make it a perfect stage for Peixe em Lisboa, since it also stages other big events related to the country that take place in Lisbon. But let's go back to the fish. The event will gather all the best chefs and restaurants from Portugal and the world and place them in one single location, so you can go around them and sample their best seafood dish samples that one can find.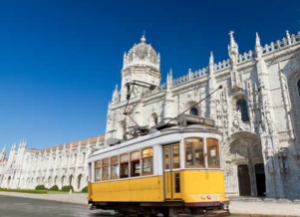 The event will also stage various debates and lectures on Portuguese cuisine and wine, another of the great elements of the country's food. Also, there will be culinary competitions and a gourmet market, so you won't just be able to sample the seafood that is made at the place but also buy some exquisite delicacies that you will be able to cook for yourself when you get back home since you will also have the chance to learn how dishes are cooked by some of the world's top chefs, a true masterclass and a unique chance to do so.
The festival will be open from 6pm until midnight on the 12th of April and for the rest of the festival from 3pm until midnight. Day tickets cost 15€ per person but there's the option of a 5 person ticket that costs 60€, in other words you're saving the price of a whole ticket. For more information visit the official webpage here, although it's all in Portuguese:  http://www.peixemlisboa.com/
Visit Portugal's biggest gastronomical event when you rent apartments in Lisbon this April. Portuguese cuisine is one of the most delicious in the world and with fish as its main ingredient, 'Peixe em Lisboa' is an event that will allow you to sample it by the hand of some of the world's greatest chefs. A unique opportunity to sample the best seafood in the world in one single place.