I've been studying my part-time MA in Kuala Lumpur for the past few months and everytime I head from Bangkok to KL, I have to pass the awesome backpacking destination of Penang. Now, Malaysia pens itself as "Malaysia, Truly Asia". In the case of Penang, or Pilau Pinang (Beetlenut Island), that statement could not be truer. Beautifully situated between Sumatra and the Malayan Peninsula and along the Strait of Malacca, Penang has had a colourful past. Let's have a look at where this new ad campaign got its inspiration from…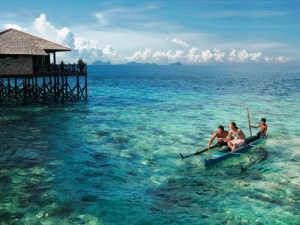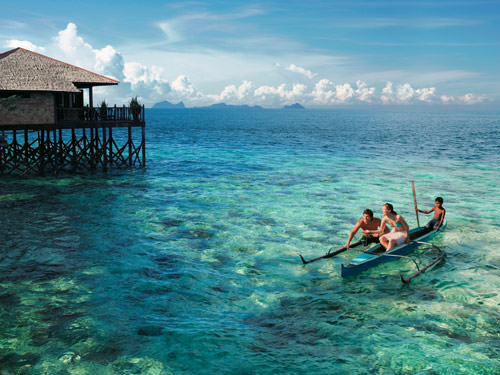 Chinese and Portuguese traders had long used the island as a stopover on their way around Indonesia for trading spice. Sir Francis Light of the East India Company saw an opportunity to control the shipping in the area and bargained his way onto the island through a local Sultan. It is rumoured that he shot cannon full of silver into the island's undergrowth to encourage his sailors off their ships and to start clearing the jungles.
Once the British had taken control, the island and trade all over the area began burgeoning. Workers were drafted in from China and India providing labour for the port. Thais made their way to the island together with many ethnic Malays and Indonesians from all over the region.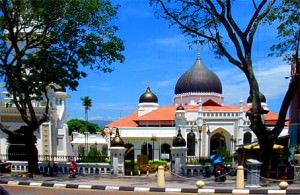 Today, Penang is a culturally rich and commercial place predominated by the Hokien Chinese, Hindu Indians and a scattering of Malays. The principal tourist area is the once glorious beach along Batu Ferringhi in the north of the island where the tourists and holidaymakers linger in the sultry hot days. There, you will find plenty of opportunities to take part in activities like jet skiing and parasailing.
The capital city, Georgetown has recently been awarded World Heritage status. This eclectic city is filled with stunning temples, colonial buildings and modern concrete structures. Sightseeing, in and out of the city is wonderful. Penang has the largest Chinese population in any single city outside of China, the oldest vernacular railway in Asia, the 3rd largest reclining Buddha Statue in the world and one of the biggest Buddha temple complexes in Asia at Kek Lok Se.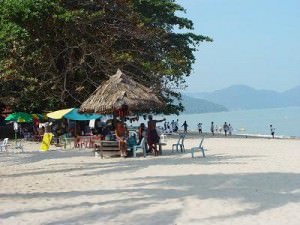 The inhabitants are friendly and welcoming. The food is spicy hot and the island is famous for the Laksa served on every street corner.
You will often see groups of young islanders mixing socially, from each ethnic background, Malaysians every one of them. In the part of Georgetown known as "Little India" you are just as likely to see Malays or Chinese people as you are ethnic Indians
Malaysia, Truly Asia? Most definitely so next time you're making your way to Bangkok or Kuala Lumpur, add this little gem to your itinerary, you won't regret it. Happy travels!