Steve Reid is a life-long traveler who writes about a variety of travel topics including backpacking and finding great travel deals. He often writes on behalf of Liberty Travel, a leading travel agency located in the United States. Liberty Travel offers 

vacation packages

 which include flights to Europe.
Deciding to travel through Europe is an exciting prospect, but one that can often be very expensive and even overwhelming. With so many expenses involved and countless destinations to choose from, backpacking can turn from a fun adventure into a stressful journey. The best way to avoid the stress is to plan as much as you can in advance. This guide will prepare you for the ultimate adventure through Europe.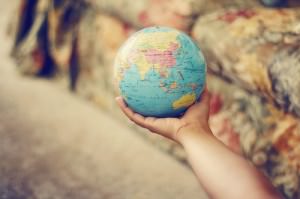 Buy Your Main Flight Tickets: The first thing that you should do when planning your trip to Europe is to figure out how to get to your destination. While you don't need to plan all the small details quite yet, it is important to book your flight, if you are coming from overseas, so that you can have a start and end date for your journey. For those coming from the United States, buying these tickets in advance can save you money and help you to afford a longer trip or more amenities along the way.
Plan Your Route and Transport: After you have the dates of your trip planned and you have a destination to start and end from, the real fun begins. Sit down with a map and determine which places you want to visit most. If you want to visit classical art museums, be sure to pass through Paris, France. If beaches and a fun atmosphere are more your style, then Barcelona is a great choice. Whatever you decide, make sure that you allow for at least three days in each destination so that you can truly enjoy each place before moving on. You will also want to figure out the best transportation option for all of your chosen destinations. Rail transport is usually the fastest and most efficient way to travel, but some journeys on bus can be significantly cheaper, so do your research for each destination.
Determine a Budget: Once you have your destinations planned, you can begin setting up a budget. Plan to spend $100 each day backpacking through Europe. Although it can certainly be done for much less, it is better to start with a high number rather than to run out half way through your journey. Figure out if you plan to bring traveler's checks on your trip or if you will visit cash machines along the way.
With these major steps taken care of, you can focus on smaller details like choosing accommodations, finding the perfect backpack for your trip and learning a few key phrases in the local languages.