Cost and location are the two major considerations for any backpacker searching for a hostel. POD's Hostel meets both of these with bells on! Situated within a short walk of KL Sentral, the main city bus and train station, and to the monorail lines, it means whatever way you arrive in Kuala Lumpur, you won't have far to go to find your bed for the night.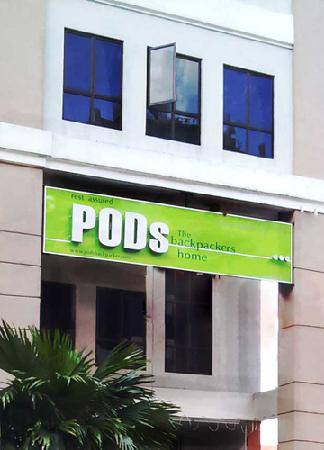 Nor will it cost a fortune. POD's is easily the least expensive of any comparable hostel.
When on the road, it is important to meet up with fellow travellers. Whether it is to share travel stories, to share a drink, or to pick each other's brains for destinations, short cuts, helpful hints, or whatever, POD's has anticipated this with a large central open area where people chill and get together. Over breakfast, which is provided, is another opportunity to chat with fellow travellers, though be warned, not everyone is full of the joys first thing!
This hostel, including the showers and toilets, is spotlessly clean, and this by itself makes it worth staying there. There is always hot water, and heater re also available, and for the warmer weather there is efficient air conditioning.
There are some rules and regulations such as no food outside designated areas, but when people consider this also means no creepy craw lies, it makes sense. Lights off and no showers after 23.00 may irritate some people too, but when wrapped up in their own little pod, they are usually very grateful for this quite strictly enforced regulation.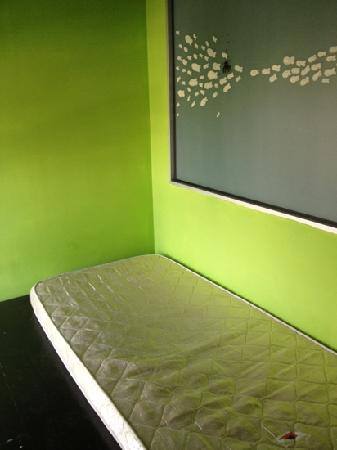 A secure safe box for a laptop and/or other valuables can be provided, as are a sheet, towel and blanket, and while some may blanch at the thought of having to make their own bed, it is hardly onerous when one considers the price.
Nearby is Chinatown so there is always somewhere cheap and handy to eat! and failing that there are numerous street eating stalls in the vicinity.
The staff at POD's are awesome – unfailingly patient and amazingly helpful and knowledgable about almost everything.
POD's is describe online as 'the backpacker's home', and all things considered, it is certainly that.