With the unstable financial situation of the UK unlikely to improve anytime soon, budgets are certain to be the main priority for holidaying Brits. For this reason, Portugal is expected to remain one of the most popular destinations, having recently been named the cheapest place to eat in Europe.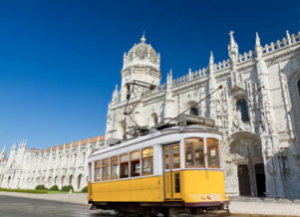 According to the Post Office Holiday Barometer survey, a three course meal for a family of four costs under £45 in Portugal – two and a half times less than the £114.65 bill incurred for an equivalent meal in Italy. This cost covered the price of a three course meal as well as coffee, beer and Coca-Cola.
Even Spain holidays were unable to compete with the value offered by Portugal, with a typical three course meal costing £53.51. This means that Portugal may finally have the upper hand over their neighbouring rival, offering holidaymakers the chance to enjoy a great range of attractions in a picturesque landscape without spending a fortune.
Holidaying on a budget
As finances are likely to continue to dominate the list of concerns for travellers, Portugal's new 'budget' status is expected to enhance its popularity even further. Of course, dining is not the only expense which needs to be considered when booking a holiday and the cost of flights and renting villas or other accommodation also needs careful thought.
Reducing costs in these areas is fairly straightforward and experienced travellers will already be familiar with many of the tips used to keep holiday costs low. Flying during off-peak periods, for example, is an easy way to cut the costs of flights and even where you depart from can affect the overall price.
In terms of accommodation, the length of your trip and where you decide to stay will have the biggest impact. For larger parties or families, James Villa villas in Portugal are often considered the most cost effective option.
This is because their rental costs are charged per night or per week, rather than per person. This means the overall cost can be distributed equally amongst all passengers, keeping the price as low as possible.
Combining this with cheap flights and affordable dining will ensure that travellers make the most of their holidays, giving them more cash to spend on activities and souvenirs.
The fact that the 2012 Olympic Games are set to hit the UK this summer also opens a window of opportunity for travellers looking to escape the frenzied excitement which will fill England's capital in July and August.
With many travellers making their way towards British soil over the coming months, other destinations will be desperate to attract their own share of holidaymakers and competitive prices are likely to be one way of doing this: making holidays abroad a great option for the budget-conscious Brit.