So I've been staying at the gorgeous Jaguar Reef Resort and these guys run all sorts of day trips, so when I managed to claw myself away from the hammocks and cocktails, they had some pretty awesome things in mind for me.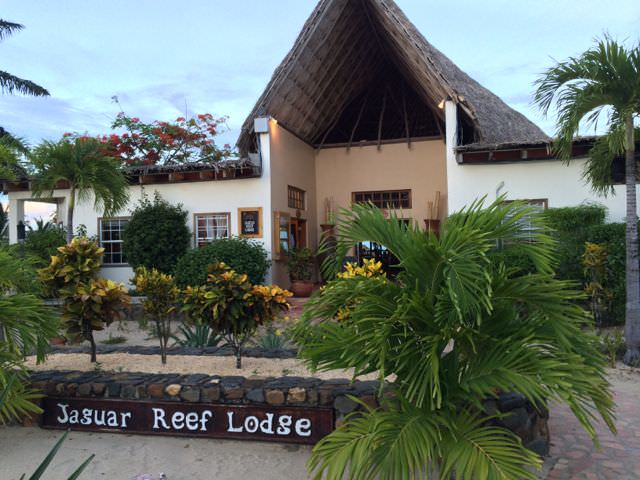 I don't know what it is about Central America, but they love adventure sports round these parts, and that suits me down to the ground. I had already been zip lining one in Belize near Belize city, and that was fun but I had heard that the track near Hopkins was much better so I signed up again. That combined with the fact that this adventure day with Mama Noots would take in hiking, swimming in pools high up a mountain and rappelling down a waterfall meant that it was a no-brainer.
We set off from my hotel around 9 in the morning and got to the Mayflower Bocawina National Park less than an hour later. I had organized to rappel down the smaller waterfall (cheaper) but because another girl had paid for the huge water fall, it meant I got a free upgrade to the grand daddy – backpacking bonus points, wonderful!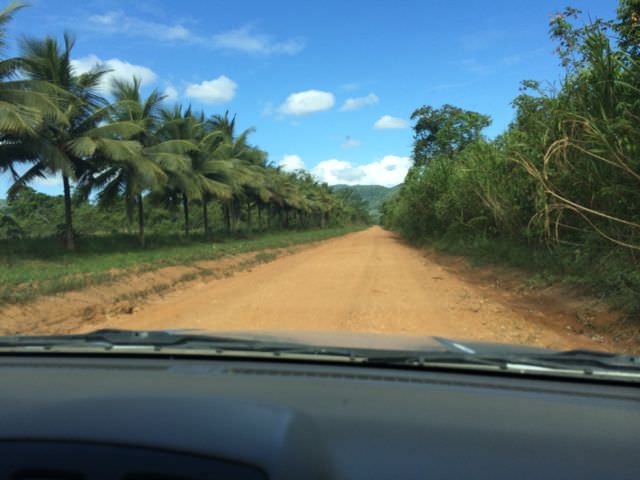 We drove for another 15 minutes or so until we started the hike up the mountain, complete with rappelling equipment. The hike was beautiful, right through the thick rain forest. It was humid as hell, and although it wasn't that strenuous I was sweating like never before – I guess that's the rainforest for you.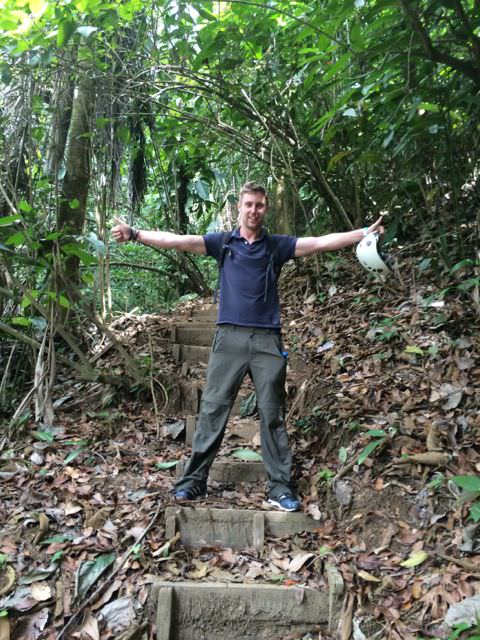 After an hour or so we reached a gorgeous view point, you can see all the way to ocean, including Hopkins town, where I was staying. I love these vast vistas and they always make the hikes worthwhile.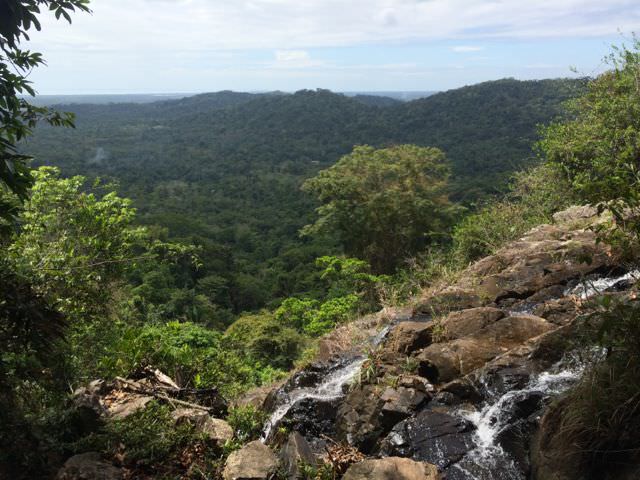 Just another 10 minutes from there is the summit, and like a pot of gold at the end of a very hot and sweaty rainbow, there's a beautiful natural spring to greet your arrival. Being the wholly underprepared as usual I had no swimming stuff with me, so strip down into the Calvins and hop in Johnny Boy! Freezing and amazing, I could have stayed in their for hours – the humidity of the jungle was long gone, as was the itchiness of all the bugs!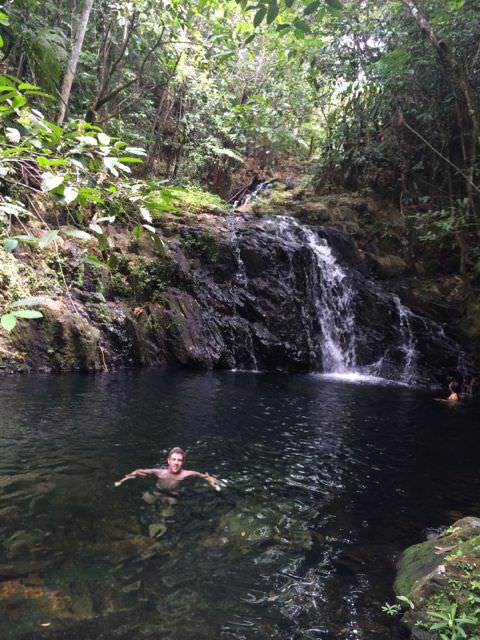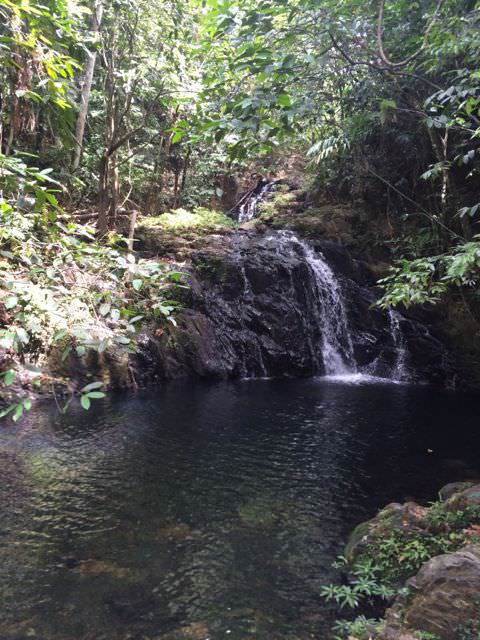 After 20 minutes or so, I popped my clothes back on and we were set to rappel down the waterfall. Despite my parasailing, bungee jumping, sky diving past, I'm pretty scared of heights so taking that leap of faith as you lunge over the edge is pretty scary, but the sight of the waterfall cascading over the ledge with you actually helps clear your mind. As you bounce down the side of the mountain you get a real sense of where you are, 'really' living life, the thought of an office, a 9-5 and a manager could not be further from my mind.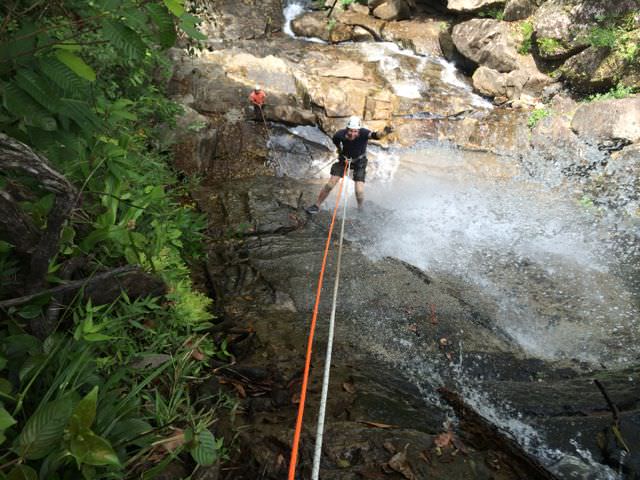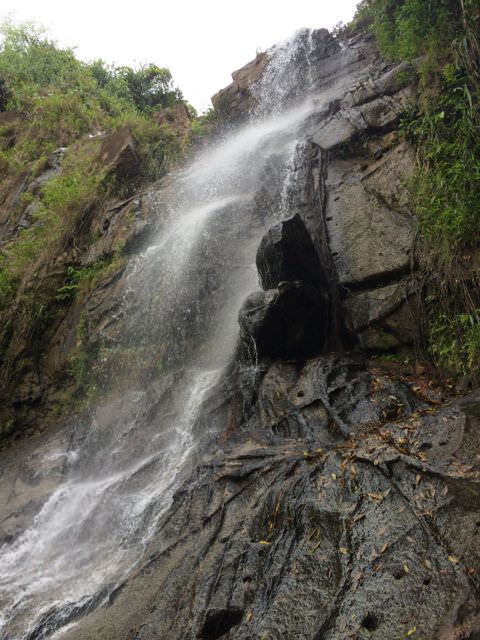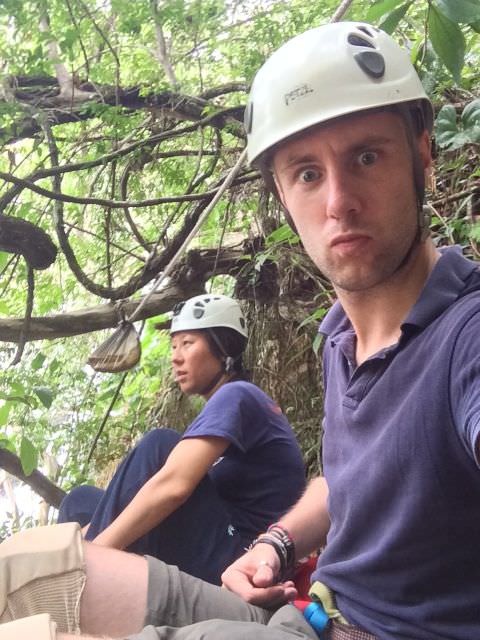 Once everyone else was down we walked back down to the zip-line trek, 8 lines of super adrenaline fuelled zipping! The 7th line being the largest in Central America.
Truth be told I'm not natural to ziplinging, it looks pretty easy and by all accounts it is, or should be. But every time I do I'm spinning the wrong way, inside out, upside down. It certainly increases the excitement factor, because half the time you're required to brake yourself by holding the wire with your gloved hand, not easy when you're facing the wrong way, tied in a knot! But I survived, with a great big smile of my face.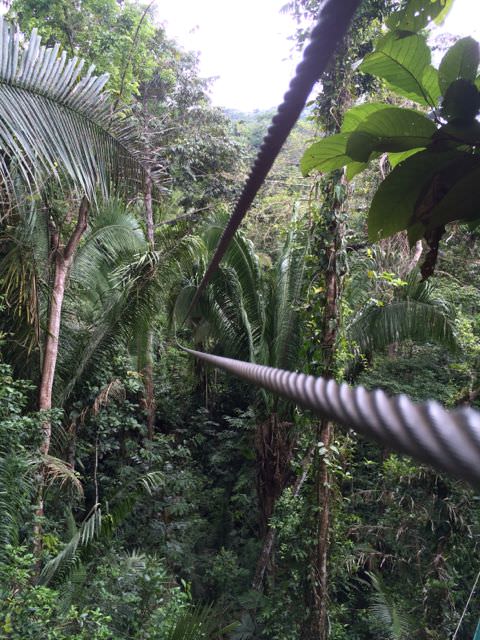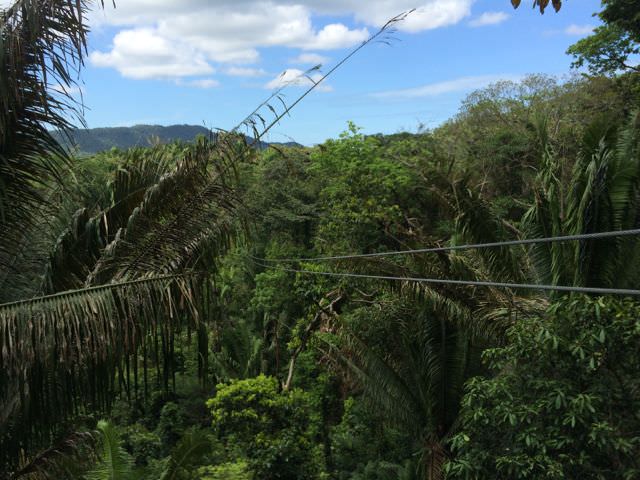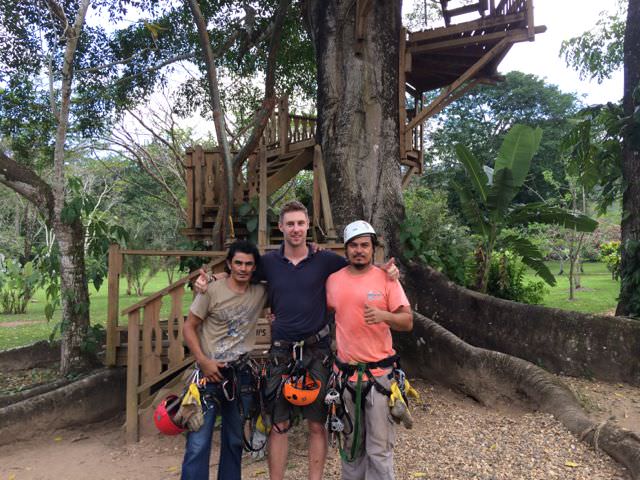 It had been yet another adventure filled day on my central America trip, and I couldn't wait to get back to upload some pics and share them with you guys. Sleeping back in luxury in the Jaguar lodge may have had something to do with my rush home too. Happy travels!