During my amazing stay at the Jaguar Reef Lodge, I wanted to get out to explore the country. Too much time on a beach drives me buts, luckily Jaguar Reef run loads of tours so it was time to get my exploring hat on.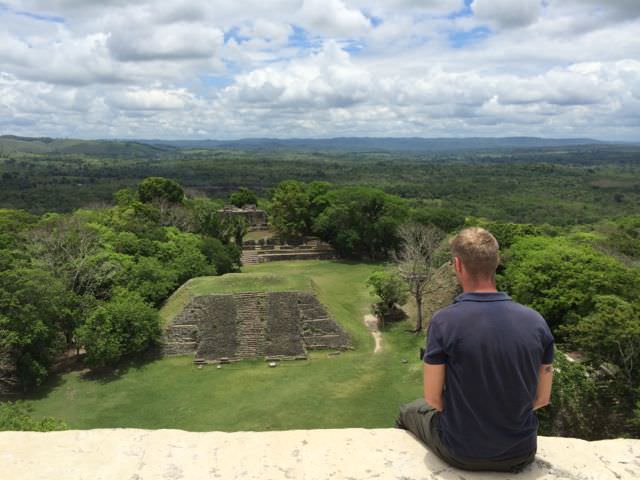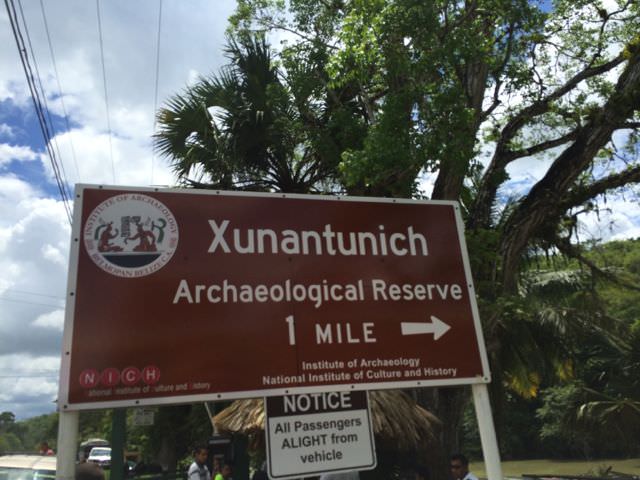 Chichen Itza was still buzzing around my head, it was so beautiful but you can't help but be a little overwhelmed by the sheer volume of tourists, so when the staff at the Jaguar Reef Lodge told me they were running a day trip to Belize's best ruins, like Chichen Itza without the people they said, I was in.
Xunantunich is a 2 hour drive from Hopkins, the tour ran directly from my hotel to the spot via another set of small ruins at Pacbitun, then lunch (complete with wifi, I'm an unapologetic addict) and back again for late afternoon.
The bus was a welcome break from the chicken buses I had been using to get around Belize, full reclining mini-bus thank you very much. The 2 hours went by in no time and before long we were wandering around a small set of 1000 year old Mayan ruins at Pecbitun. It was impressive, more for the fact that we had it completely to ourselves, than the actual structures. Sure they were imposing, but I had seen a lot of Mayan structures over the last couple of weeks so this bad boy was nothing to write home about. Onwards to the main attraction we went…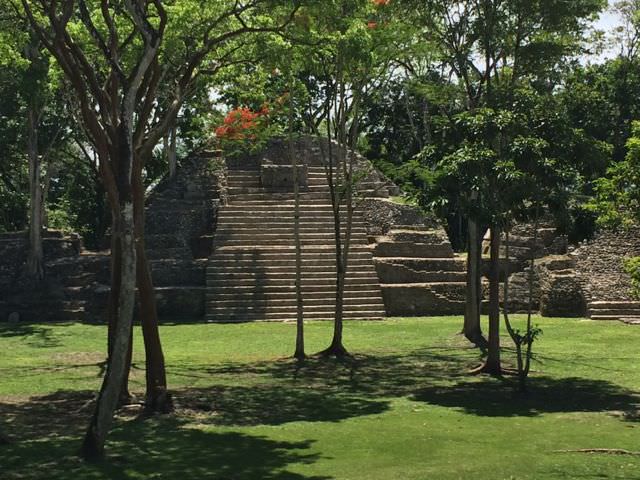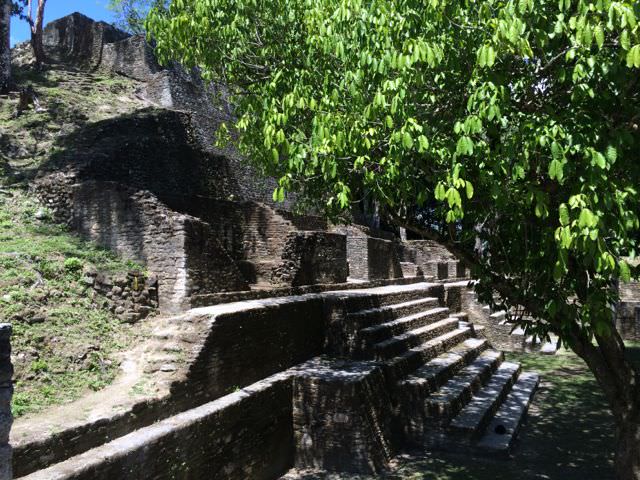 We arrived at Xunantunich by way of a 2 minute ferry crossing. As soon as you arrive you can see the top of a huge structure in the background, I picked up the pace a little hoping it would be as grand as I had thought – yup, there it was. Huge, striking and virtually tourist free. Awesome.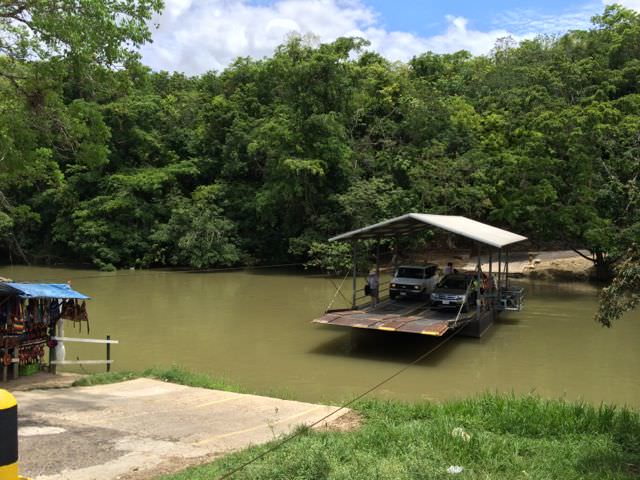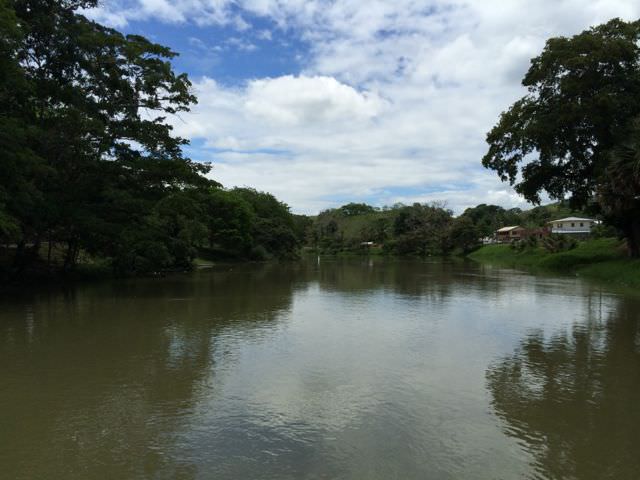 I'm such a big kid when I'm impressed. I left the rest of the group with a discete ass wiggling power walk so I could scale the beast first. It was a hell of a climb, but once you're on top the view was spectacular. You could see all the way across the Belizean rainforest, stretching on into Guatemala. This, for me, was cooler than Chichen Itza. Perhaps not as individually impactful but having the place to myself (aside from two very heavily armed Belizean guards who couldn't have been any older than 18) meant a lot more. 10 minutes later or so the rest of my group joined me – all equally impressed.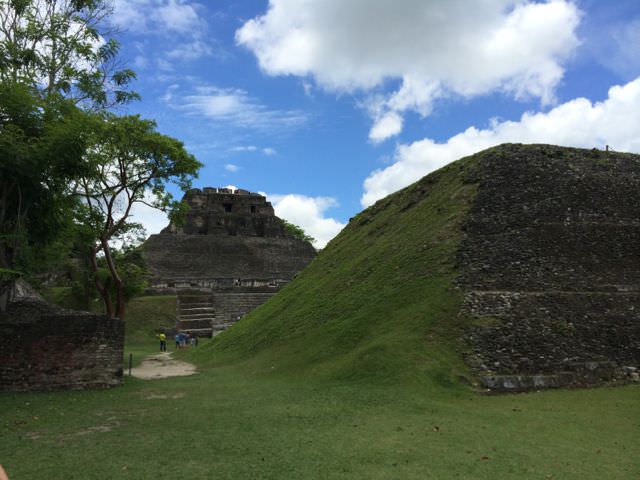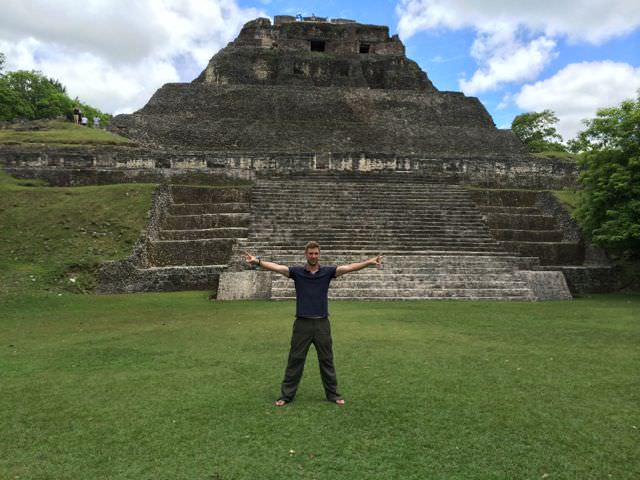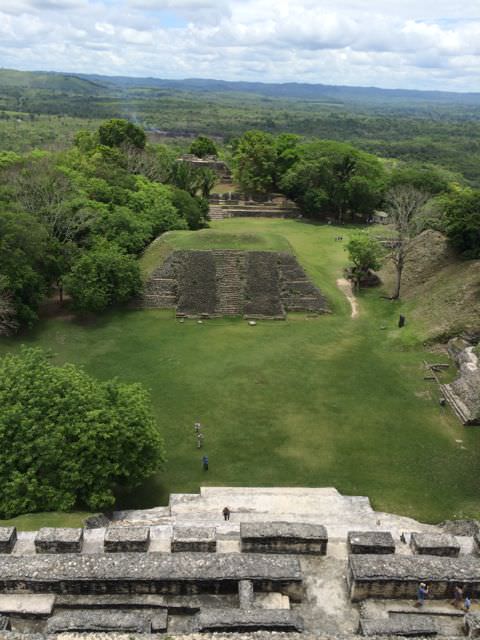 I hung around for 30 minutes or so, just soaking up the peaceful atmosphere but before long it was time for lunch. A quick (complimentary) pit stop at Benny's Kitchen for some tacos and off home we were.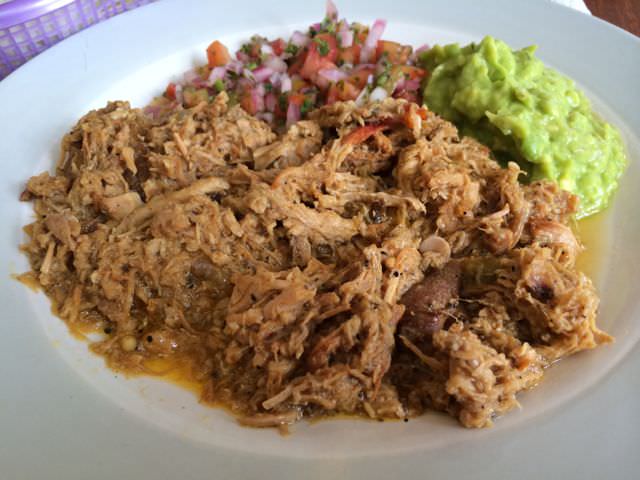 It was certainly a long day, 4 hours in transport, but I was still on a high. Back to luxury in my ocean view suite in the Jaguar Lodge to appreciate how lucky I am to be experiencing all this stuff. Happy travels.