Going on the Great American road trip has never been easier.  Budget Car Rental can provide you with a vehicle and I can provide you with a playlist to maximize your culture absorption.  I wanted to include more blues and country songs, but those tend to be about more universal themes and only use location as a backdrop.  This list if for songs that say something vital about their cities.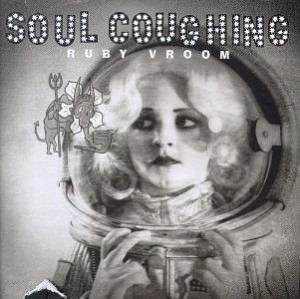 Boston
The Standells – "Dirty Water "
Not one of the Standells had been to Boston at the time of this recording in 1966.  Their producer Ed Cobb wrote the song after being mugged in Boston.  Coincidentally, Boston was the only city where I myself have been mugged.  The song is about how crimey and polluted Boston is but they love it anyway and naturally is was adopted as an anthem for the Red Sox, a team that used to refer to themselves as idiots and loveable losers before winning the 2004 World Series, after which they were just the Yankees with facial hair.
New York
Sonic Youth – "Fauxhemians "
Sonic Youth came to prominence when the last glimmer of mid-century New York City was flickering out.  The junkies were gone from Great Jones Alley.  Rising real estate prices forced hippies out of Lower Manhattan and jazzers out of Upper.  Andy Warhol died in 1987.  "Fauxhemians" (that is faux bohemians) is about a generation of youth, by necessity rich enough to live in New York City, largely art students, who pretend to live a gritty urban existence ranging from Weegee to Basquiat.
Cleveland
David Thomas – "Winter Comes Home "
David Thomas was and is again the heart of avant-garage band Pere Ubu.  On his theatrical album "Winter Comes Home"—now disappeared—he fondly recalls the Cleveland of his youth.  Residents greeted the returning cold with a winter festival and sometimes Lake Erie would freeze.  For a lake of that size at that latitude in this age of global warming to freeze is a magic trick, but it still does.  Erie had ice cover in 2011 but not in 2012.  It's one of my personal goals to see catch it.
Detroit
MC5 – "Motor City Is Burning "
Motown had been pumping out love songs and dance songs for ten years when MC5 (stands for Motor City 5) burst onto the scene and embraced the violence of Detroit.  This song was recorded live in October of 1968, leading me to believe it was about a sports riot over the Detroit Tigers World Series victory.  That was a coincidence.  The lyrics tell a different story.  In 1967 police raided an unlicensed inner-city bar.  Things got out of hand and Governor Romney sent in the Michigan National Guard.  43 dead, 467 injured at final count.
Minneapolis
Tom Waits – "9th and Hennepin "
Waits paints an unlikely picture of Minneapolis as a crumbling town full of losers who eat donuts at night and don't bathe often.  Sad trivia:  Waits actually wrote this song about NYC and transplanted it to Minneapolis because another song about New York would be just too cliché.  Happy trivia:  A mere two blocks from the corner of 9th and Hennepin is the First Avenue nightclub where Prince had battled Morris Day a year earlier.
Seattle
Bruce McCulloch – "Vigil "
McCulloch released an album of tragicomic songs around the end of the Kids in the Hall series.  "Vigil" was about arriving on tour in Seattle only to be overshadowed by Wayne Gretzky and be overovershadowed by Kurt Cobain's suicide.  The Kids (mostly Scott Thompson) were sort of friends with Nirvana and the news hit them hard.  The song about the candlelight vigil makes it seem like Seattle was a maudlin and unironic part of the US.
Los Angeles
Soul Coughing – "Screenwriter 's Blues "
"Screenwriter's Blues" is a tale about a narcissistic city obsessed with cars and sex.  It's much snider than Randy Newman's "I Love L.A" (which happened to be a little snide as well).  L.A. doesn't mind being hated or called shallow.  It just loves the attention.