2012 is just around the corner, and it's Christmas again, this year I'm sitting in Kuala Lumpur airport waiting for my flight to South Korea. Thanks to the lifestyle I've chosen to live I've only spent one Christmas at home in the last 5 years. 2007 was spent in China, 2008 in Japan, 2009 in Australia, 2010 in at home in Ireland and this year half in Thailand and half in Malaysia.
My family is very close and I'm lucky enough for them to fly out to see me wherever I am around the globe once or twice per year but spending Christmas overseas, in (Australia aside) countries that don't celebrate Christmas, is the only time of the year when I feel I'd actually be happy at home.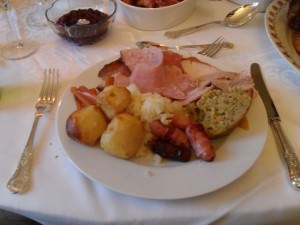 This article isn't trying to induce any sympathy, far from it. I'm well aware my life choices have caused this but December 25th is probably the one day of the year where'd I'd be happier in a 'real job', around the table with my family in Ireland having a glass of Champagne or two. On that note, I've added a few nostalgic pics from my last Christmas at home =)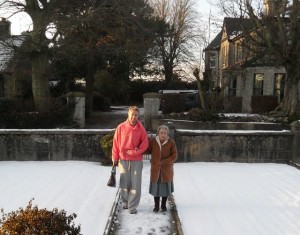 Homesickness is a common fear of people before the set off around the world for their respective trip of a lifetime and it's a justified one especially if you've never spent any considerable time overseas. If this applies to you I've got one spot of advice for you. Sure, sometimes you'll have days when travel seems so overwhelming, when you're worried about cash, careers and you just wanna sleep in your own bed – but roll with the punches, it'll be worth it in the end.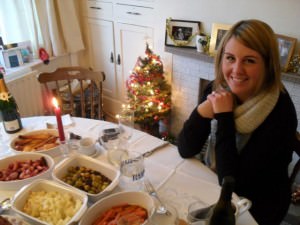 As I sit here feeling quite sorry for myself in this soulless airport, envious of people coming from, or going home to spend Christmas and the New Year with their families, I force myself to remember why I chose this life in the first place. Of course I'd rather be home on this day, but I focus on what how this lifestyle this year alone has allowed me to experience the following:
– Visited 10 countries
– Explored the jungles of Burma at length, visit Mandalaay and the Bagan temples.
– Cast for an Asian Samsung commercial, (surreal!)
– Visited the world's highest bungee jump in Macau
– Filmed a Thai TV Travel show for a month in Taiwan
– Been offered awesome jobs across Asia
– Attended a close friend's Muslim wedding ceremony in Malaysia
– Couchsurfed in Hong Kong
– Found an awesome girlfriend for the first time in 6 years (!)
– Started 3 new websites, and an internet business that now allow me to travel without having to 'work' for the forseeable future if I choose not  to.
– Semi-based myself in Bangkok, Thailand and visit countless Thai islands around the country while other people toil in their day job
– Spent a week on a company credit card in Singapore
– And now I'm off to North Korea in 3 weeks, and then to the ice festival in Haerbin, China
So do I want to be at home at Christmas? Absolutely. Do I feel homesick around the festive period? Yes sir. Would I swap my lifestyle just to avoid a day or two of sadness each year? Categorically not. Christmas can wait for me, my youth certainly won't. Happy travels and merry Christmas folks!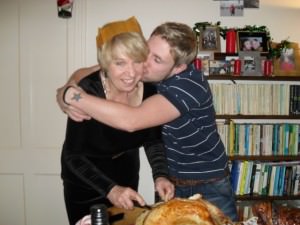 P.S Love ya sis, mum and gran and sorry I'm not there with u guys xx