Flying out of London Gatwick Airport? Here are some top tips for parking at the airport for less!
As someone who writes a lot about travel, you'd have thought I'd be pretty organised when it comes to getting flights. Well, I'm probably worse, not better. If a press trip with the flight included has been organised I tend to just assume everything is taken care of. And then a day or so before, I remember I need to get to the airport and, given that much of the time I drive there, I need to park my car as well. Being based in the south of England, my closest airport is London Gatwick. So here are a few tips I've picked up during my last minute dashes to park at Gatwick.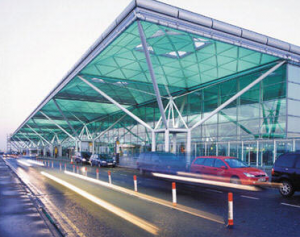 Book early
There's a fixed number of spaces so the longer you leave it the lower the supply. Gatwick parking prices can vary a lot – but in my experience you'll always get a better price if you book early – typically 50% or more. Look out for 'Supersaver' deals for advanced bookings too which offer particularly good rates – but be aware that you can't amend these bookings once they are made. For complete flexibility, you can of course just pitch up and park, but it works out a lot more expensive. It's even worth booking in advance on the day you're flying rather than paying on arrival!
Go long stay
Long stay parking is almost always cheaper than short stay. You do have the added convenience of being able to walk straight into the terminal if you pay the extra for short stay, but for trips of more than a day I'd always opt for long stay and factor in a bit more time to catch the transfer bus. The bus only takes 10 minutes or so as a rule but give yourself a good 30 minutes just to be on the safe side. If you want to avoid the transfer to the terminal opt for valet parking (see below) rather than using short stay.
Double check your terminal
There are two terminals at Gatwick – North and South. Both terminals have dedicated long and short stay parking facilities and prices are very similar. Don't make the mistake I once did of assuming my flight was out of the South terminal when actually it was from the North. It's not the end of the world, but it will add a good 30 minutes more to your time from car to terminal and if you're dashing for your flight (as I always seem to be).
Stick with the official parking companies
Sometimes the cheap deals from car park companies with names you've probably not heard of aren't as good as you'd imagine. It's tempting to just Google 'Gatwick parking prices' and choose the cheapest option. But do your research before you commit to booking. It might cost a few pounds more to park at an official Gatwick car park but you're guaranteed a safe, secure parking facility that's close to the airport where you know your car will be well looked after. It's one thing to save a few pounds parking, quite another to have to pay out for damage to your car.
Consider valet parking
If you've got loads of gear or kids in tow, valet parking (or meet and greet as it's sometimes called) can be an absolute winner – and the cost compares very favourably with short stay parking too. I've now used it several times when going away with the family – complete with pushchair and all manner of baby junk. And, don't imagine that it will cost a lot more either. Last time I used Gatwick meet and greet it was about an extra £10 for a week-long trip compared to long stay parking. As a result we wandered serenely into the terminal and got our trip off to a really stress-free start. It was worth every extra penny.
Todays guest post is from by Jeremy Head, available on Google+ at https://plus.google.com/109818246495578386283