Love is in the air I guess, after yesterdays love fest following up from Valentine's day. With my upcoming trip to Europe, I thought I'd hit up Florence for the top 5 sights there. Check out the best things to see in Florence:
1)   Piazza Della Signoria:
A very historic place showcasing an open-air exhibit of the finest, exquisite sculptures.  It holds the replica of Michaelangelo's David and other important statues. Other interesting structure in the piazza is the Palazzo Vecchio, known as the town hall in medieval times. You can have your stay in a nearby hotel, just around the piazza. They also have cafes, restaurants, apartments in Florence, and public rooms.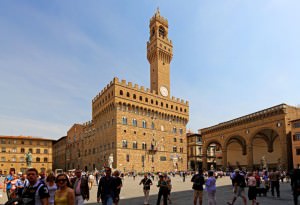 2)   Il Duomo:
One of Florence's elaborate masterpieces. This huge Gothic duomo of Cattedrale de Santa Maria del Fiore was built in AD 1296 by Brunelleschi and can hold up to 20, 000 people. It was consecrated in 1436 and has since become very popular as a place for churchgoers and tourists alike. It also houses some of the most interesting statues and several elaborate doors.  The exterior is made of marble in vibrant colors of white, pink, and green.
3)   Ponte Vecchio:
This bridge is a historic site during World War II, known to be the only surviving bridge since the time of medieval Florence. Pausing by the bridge people can have a fascinating view of the Arno River. Jewelry shops are still in business along the bridge. On either bank of the river you can find plenty of room to stay during the night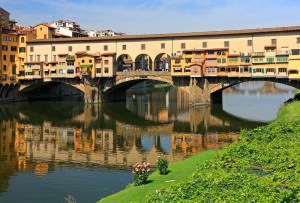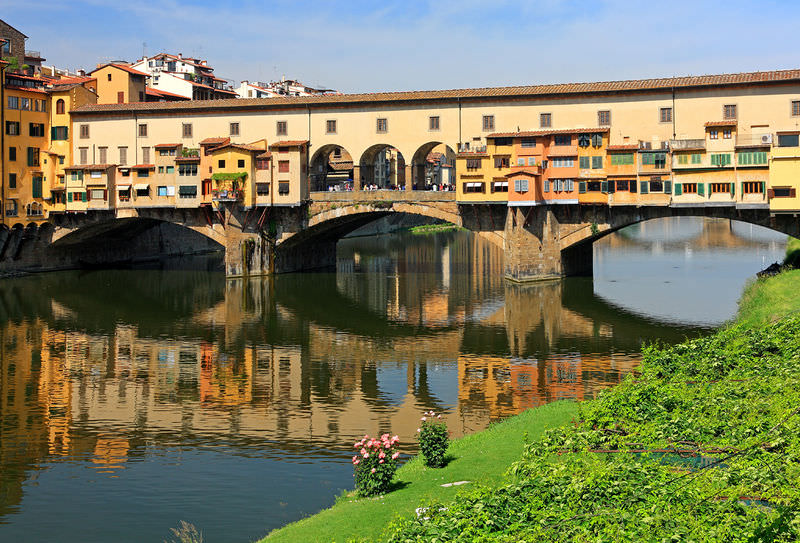 4)   Galleria degli Uffizi:
Probably the most crowded museum in Italy. It houses the world's important authentic Renaissance art collection including the works of Michelangelo, Leonardo da Vinci, and Raphael, among other famous antique sculptures, illuminations and tapestries. People who visit here always make it a point to buy tickets ahead of time to avoid long ticket lines.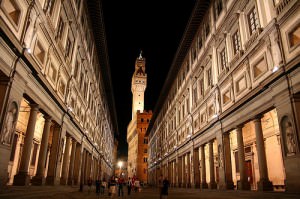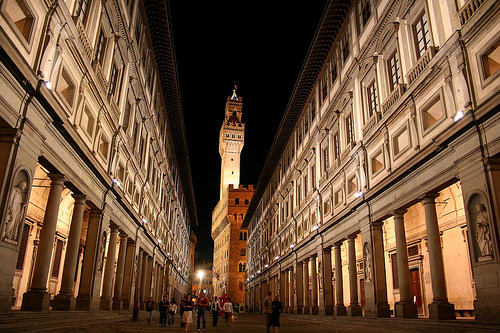 5)   Galleria dell Academia:
Musical instruments by the Medici family are found in the Galleria. Some of Michelangelo's most famous sculptures are kept in this place. It also houses the most important work of arts from the 13th to 14th century.