The Caribbean is one of the largest bodies of water in the world and contains more than 7000 islands of varying sizes. A cruise of this area will take you to many of the popular Caribbean destinations offering you complete luxury whilst you do so.
In this article we provide you with some of the best Carribean cruises on offer. They cover the Geography of the whole Caribbean, giving you unlimited access to some of the Caribbean's travel hotspots.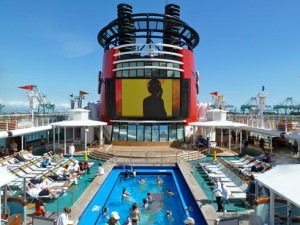 Western Caribbean
There are great cruises which travel around the whole western part of the Caribbean. These offer a great itinerary for first-time cruisers. These cruises leave from a variety of ports and you can dock in many Central American and Caribbean islands.
There are many activities to be completed whilst you travel on your cruise. You have the opportunity to go snorkelling or even scuba diving close to the Grand Cayman. You may also want to explore the Mayan ruins in Mexico or climb a waterfall in Jamaica.
Eastern Caribbean
There are also Eastern Caribbean cruises on offer. Many cruises travel between the eastern and western parts of the Caribbean, which gives you plenty of chances to explore.
Royal Caribbean is one of the largest cruise ships on the earth and the eastern Caribbean cruise that the ship completes stops in Puerto Rico, St. Thomas and St. Maarten.
During these cruises you are also given some time to enjoy the ship. You can explore sites or just decide to chill out on the beaches and soak up some rays. The shopaholics amongst you might want to indulge in some retail therapy and there are plenty of opportunities to do this along the way.
Southern Caribbean
For more experienced cruisers many choose the Southern Caribbean because it offers less crowds and more exotic locations. Most southern Caribbean cruises visit locations such as Grenada, Barbados and Dominica.
You get the opportunity to visit gorgeous beaches and spice plantations. Many of these locations are the perfect place for a romantic getaway. You could even consider a trip to the deep south of the Caribbean and visit the ABC islands.
There are limited cruises that are offered to this section of the Caribbean because of its remote location however you are still offered some spectacular places to visit such as Aruba, Curacao and Grand Turk.